Click here to view GigaPan full screen (recommended). If you attended the conference, make sure to zoom in and find yourself!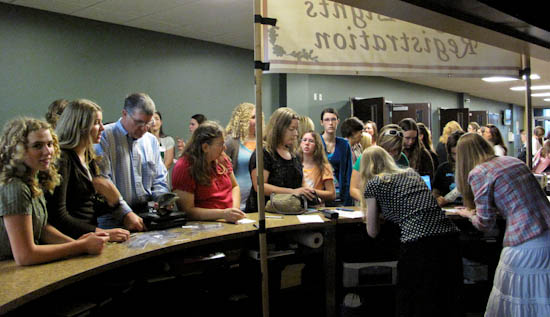 More people registered at the door than we expected. We had been praying for many to find out about the confernece, even at the last minute, so this was an answer to prayer.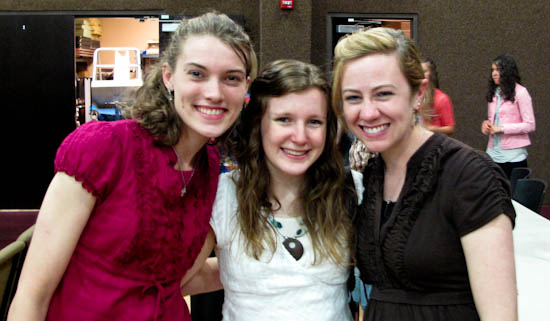 Karissa, Scarlet, Brittney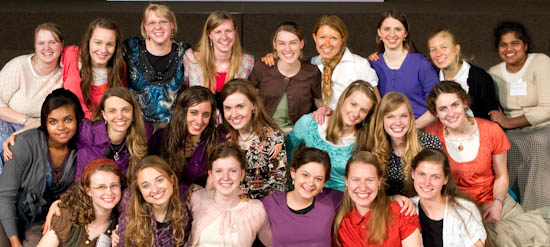 Usually each time we set up a conference we wonder, "will we have enough leaders?", but we rememeber how God has provided in the past and trust Him to do it again. And He does. This time we had terrific group that came together from Minnesota, South Dakota, Iowa, Kansas, Virginia, Indiana, Arkansas, Alabama and Texas to lead the conference! We are very grateful for the effort each of the leaders made to get there.
Thanks to recent hard work from Rachel, Sarah, Nickie and others we now have Radiant Purity Journals to supplement the conference.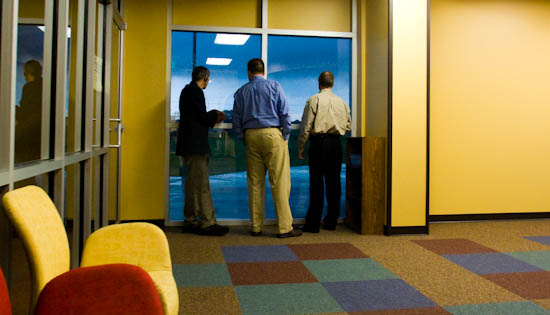 During the first session, a tornado warning was issued and the sirons began sounding.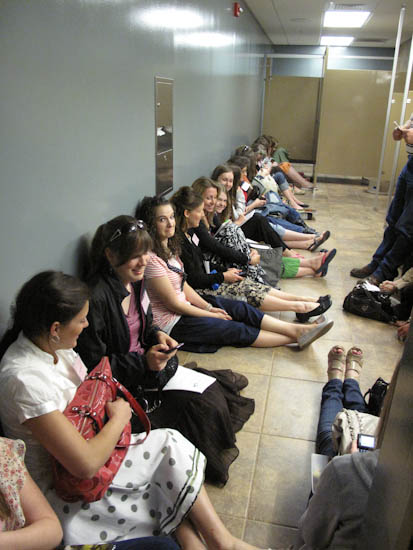 So we evacuated the 370 attendees from the auditorium. Two tornadoes were on the ground nearby and we were directly in the path of one of them. Praise God He kept us all safe.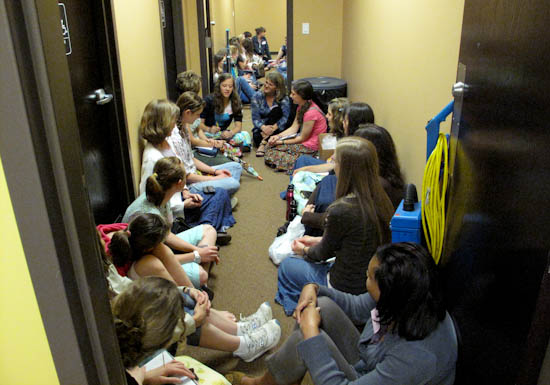 Some of the rooms sang hymns while they waited for the tornadoes to pass. One girl requested, "I'll Fly Away." I don't know if it was intentional or not, but we sure laughed about it afterward.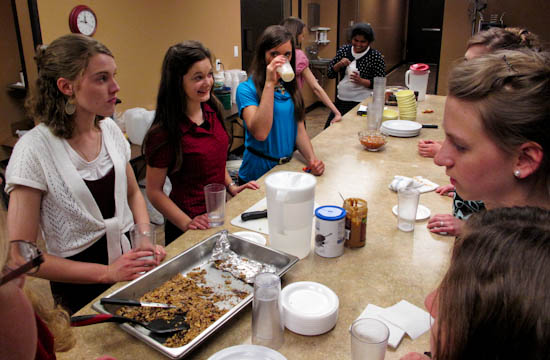 After conferences we usually gather in the kitchen late at night because we suddenly seem to get SO hungry… 🙂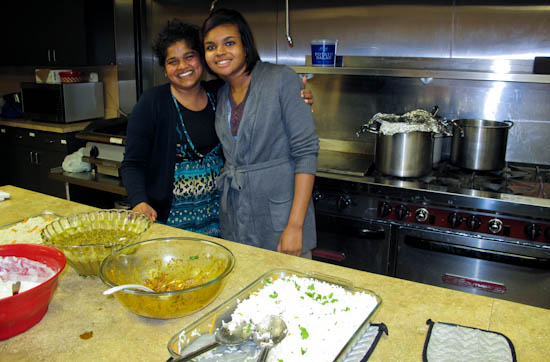 Our good friend Augusta (with help from Danielle) made a fantastic Indian meal for all of us one afternoon. Indian food is sooooo good. Thank you again, Augusta!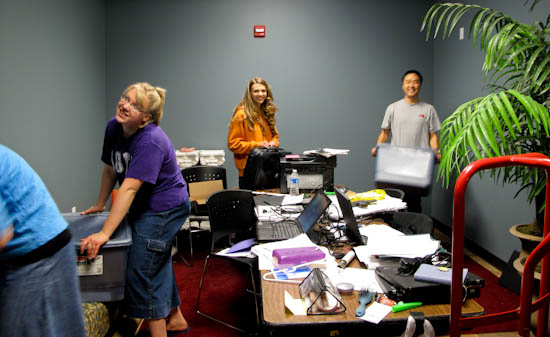 Packing up the "office" – a room we worked out of throughout the conference to keep everything organized. Organized?! Haha, well, sort of.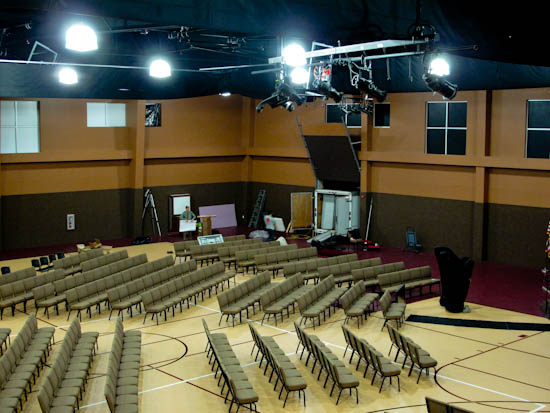 This picture was taken about 1:00 AM Saturday night as Stephen and Dad were STILL packing the trailer! Rain was pounding on the roof and it was thundering outside. We have never had rain this hard during and after a conference. Amazingly, this church had an overhead door into their auditorium so that we could back our trailer partly into the building. God sure does a good job of arranging the details. We had many such provisions at this conference. Praise the Lord.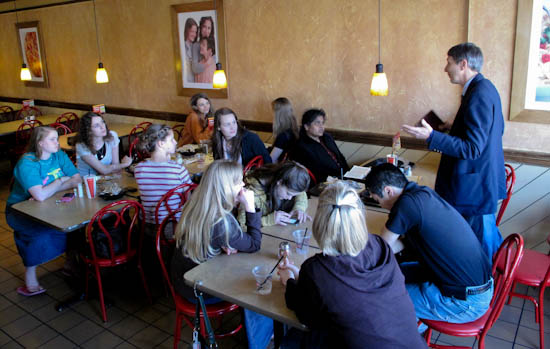 Since we were traveling home on Easter, my dad started a discussion about the resurrection at dinner. Theological discussions when many of us are really tired ends in…well, this time it ended in lots of laughter and some tears (from laughing, that is). I think we made a scene in that restaurant.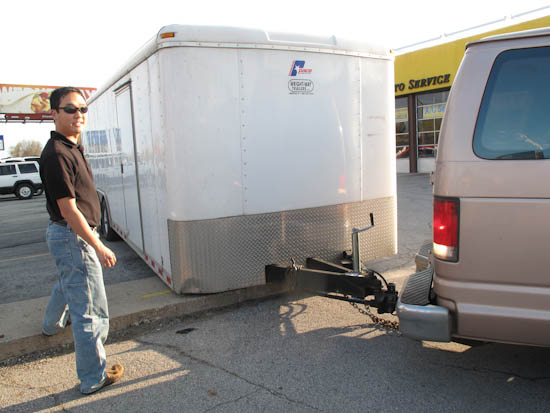 Oops.
And to see a nice collection of pictures from Emily's camera, see her blog here.
Not a shadow can rise, not a cloud in the skies,
But His smile quickly drives it away;
Not a doubt or a fear, not a sigh or a tear,
Can abide while we trust and obey.
-John H Sammis