Hi and Merry Christmas Everyone! Well, I have some random pictures from the last week or so… they don't really go together, but I thought I'd post them all anyway.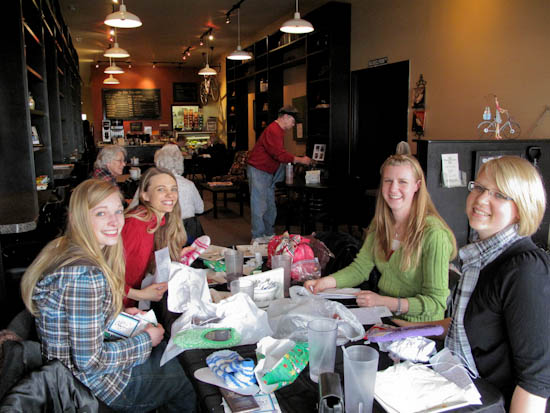 A special Christmas lunch at a nearby sandwhich shop with the girls in the BL Office here…Nickie, Sarah Rachel, Bekah.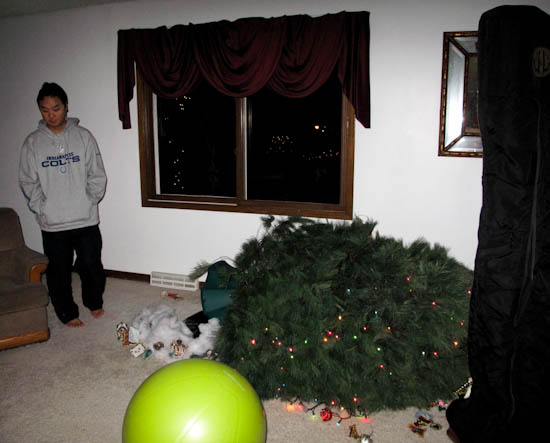 Ok so when we bought our Christmas tree this year, we were told that it had been returned because it wouldn't stand up straight. (I know. Who returns their Christmas tree?!) But my dad and I thought, No problem…We'll work with it. Unfortunately we didn't have as much success as we thought. This is how we found the tree on Christmas morning. I love Stephen's expression. It was a race to get all the water and pine needles off the carpeting before Mom got up!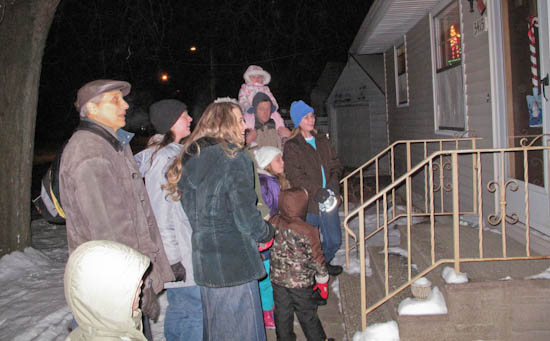 Christmas caroling! This is actually a great ministry, people are generally very touched.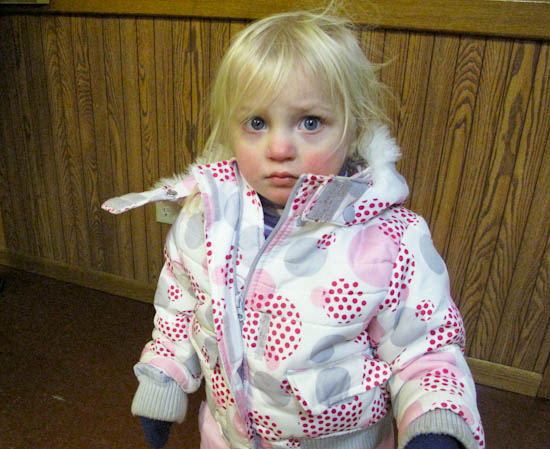 Our "littlest caroler" warming up from the cold.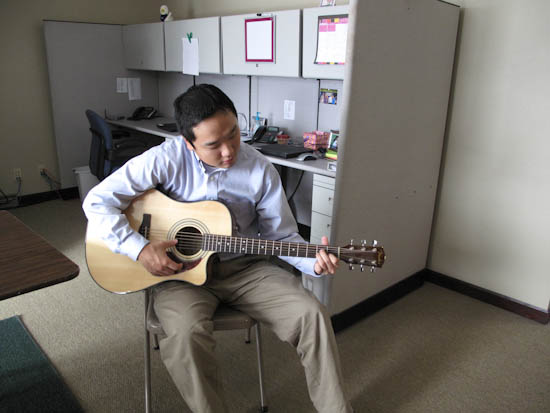 Stephen bought another guitar the other day. I'm so excited…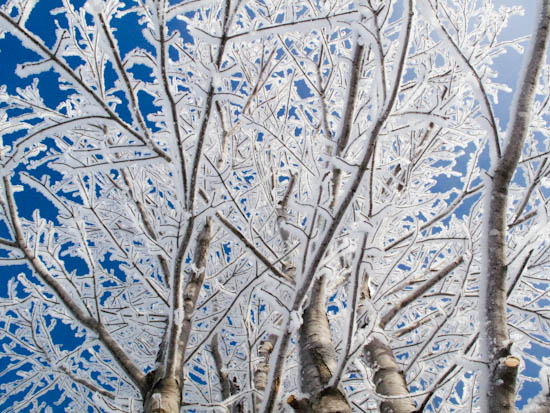 Yesterday morning was official "winter wonderland" in Marion, Iowa! All the trees were like this — It was amazing!
Hope you all had a wonderful Christmas!
And Mary said, "My soul doth magnify the Lord, and my spirit hath rejoiced in God my Saviour…." (Luke 1:46-47)