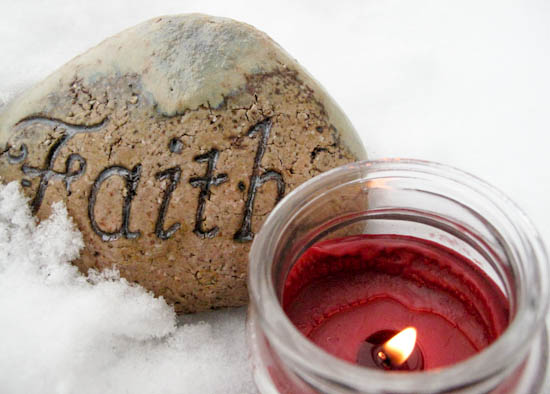 Christmas is supposed to be time of joy. That's why so many especially struggle at Christmastime if there is pain in their life. So if there is something in your life that hurts right now, take a minute to pray Psalm 43 — a psalm that has really blessed me recently!
"…O send out Your light and Your truth, let them lead me;
Let them bring me to Your holy hill and to Your dwelling places.
Then I will go to the altar of God, To God my exceeding joy; And upon the lyre I shall praise You, O God, my God.
Why are you in despair, O my soul? And why are you disturbed within me?
Hope in God, for I shall again praise Him, The help of my countenance and my God."
When God is our joy, our joy is secure. God made us with deep needs so HE Himself could satisfy those needs. May we long for Him and delight in Him as we should.
"Now unto Him that is able to keep you from falling, and to present you faultless before the presence of His glory with exceeding joy, To the only wise God our Saviour, be glory and majesty, dominion and power, both now and ever. Amen." (Jude 24-25)
"Gladden the soul of your servant, for to You, O Lord, do I lift up my soul. For You, O Lord, are good and forgiving, abounding in steadfast love to all who call upon You." (Psalm 86:4-5)
"You will make known to me the path of life; In Your presence is fullness of joy; In Your right hand there are pleasures forever." Psalm 16:11