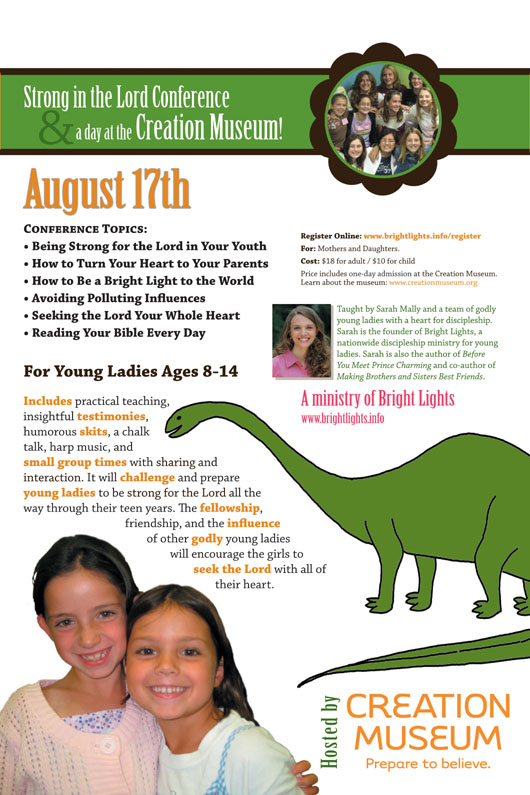 Conference Schedule: 9:00 AM – 7:00 PM
Registration opens at 8:00 AM
Includes: Three conference sessions in Special Effects Theater, two small group sessions in the Garden Pavilions, and the rest of the day to enjoy the museum and fellowship with other mothers and daughters. To learn more about the museum, visit www.creationmuseum.org

Cost: $18 per adult / $10 per child under 12 yrs.
Price includes one day admission to the museum.
To download a flyer: click here
To register: click here. (Note: There is a limit of two hundred attendees at this conference.)
If you would like an informational e-mail about the conference to forward to friends from your church or homeschool group, contact us and we'll send one to you.
To see information about other Bright Lights conferences planned for Ohio and Virginia in the beginning of August, click here.