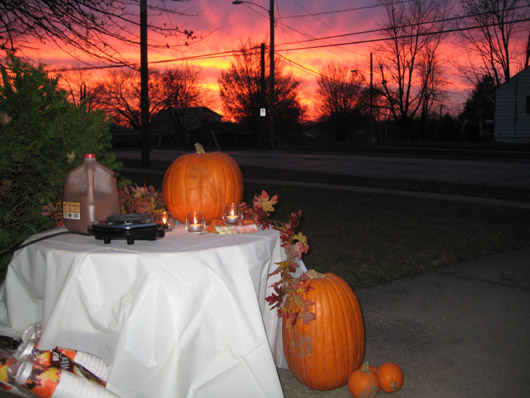 As the sun was setting last night, everyone from our Bible chapel came out and enjoyed a big Thanksgiving feast together. Hot apple cider was served at the door.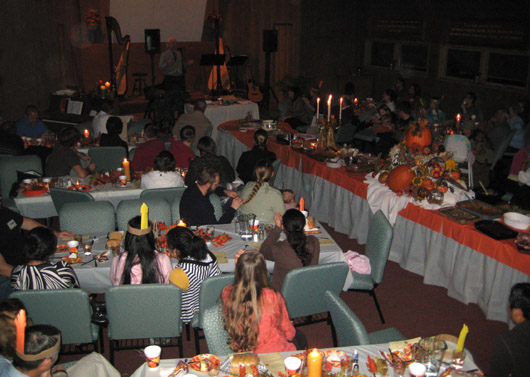 It was a very special evening. Good testimonies, fellowship, special music, great food, lots of smiles and enthusiasm. I love the way our little group operates and feels like a family. We are thankful for the strong fellowship and good spirit we have in our little church. One of the elements that continually bonds and strengthens our group is our weekly breaking of bread meeting.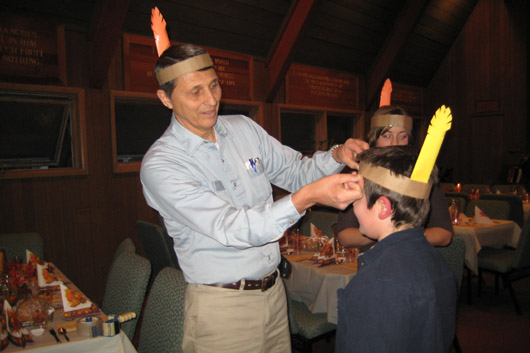 My dad said we couldn't have a Thanksgiving without Indians, so he turned several of us into Indians to enhance the atmosphere.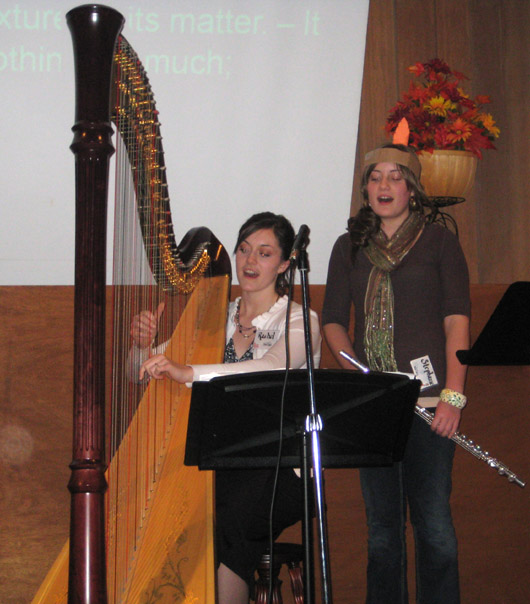 Rachel and Stephanie singing and playing "El Shaddai".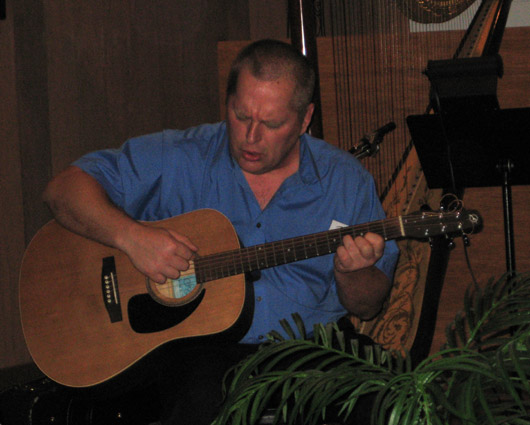 Bryan singing a song about God's holiness.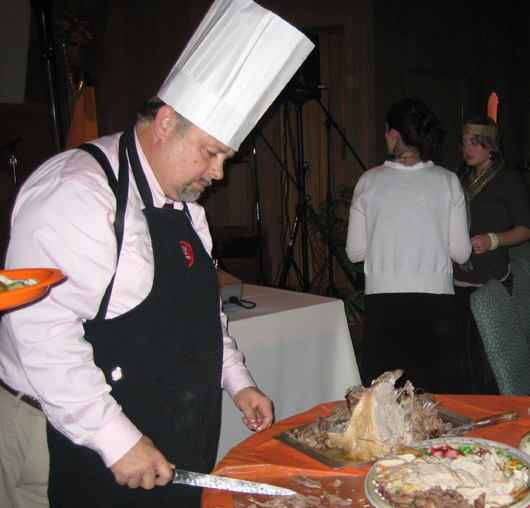 Mr. Woodhouse, one of the elders at our church, carving the turkey.