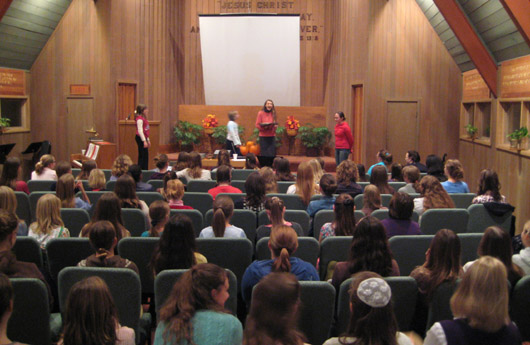 Sarah directing a Bible skit at our last Bright Lights meeting

Sarah taught about the dangers of the internet, especially about how it can waste our time.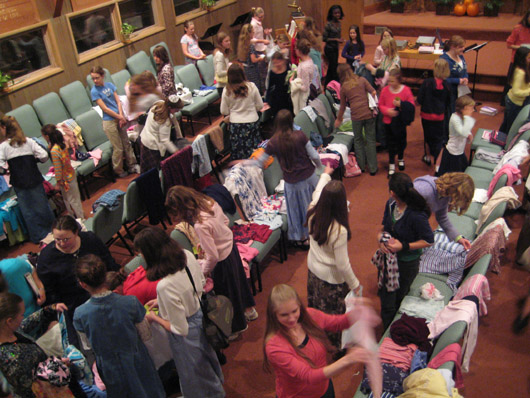 We did a "clothes exchange" for our activity afterwards. (This activity is often requested by our girls. 🙂 ) It's hard to find modest clothes in the stores! Everyone brings a stack of clothes they don't want anymore, and we buy and sell from each other using fake money.