We are making progress on the new Bright Lights office / ministry building! Changes have been slow because it keeps getting put "on hold" while we are out of town, but we have seen the Lord provide and answer prayer in countless ways. Here's what it looks like right now.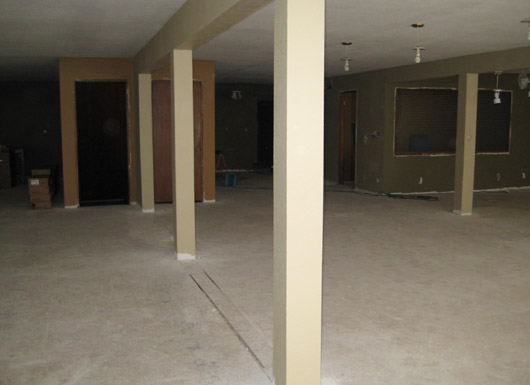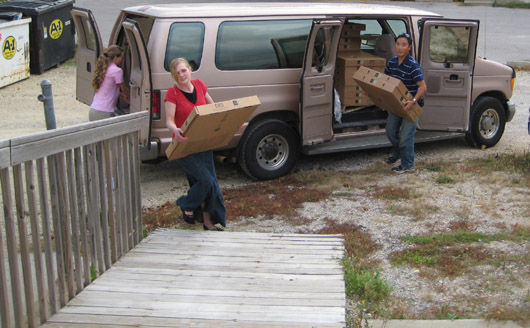 We are excited about our carpet tiles, which will be installed soon!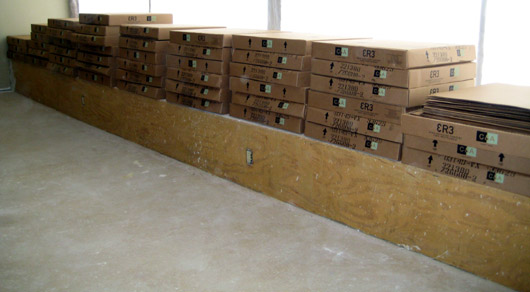 No, it's not a big pizza party…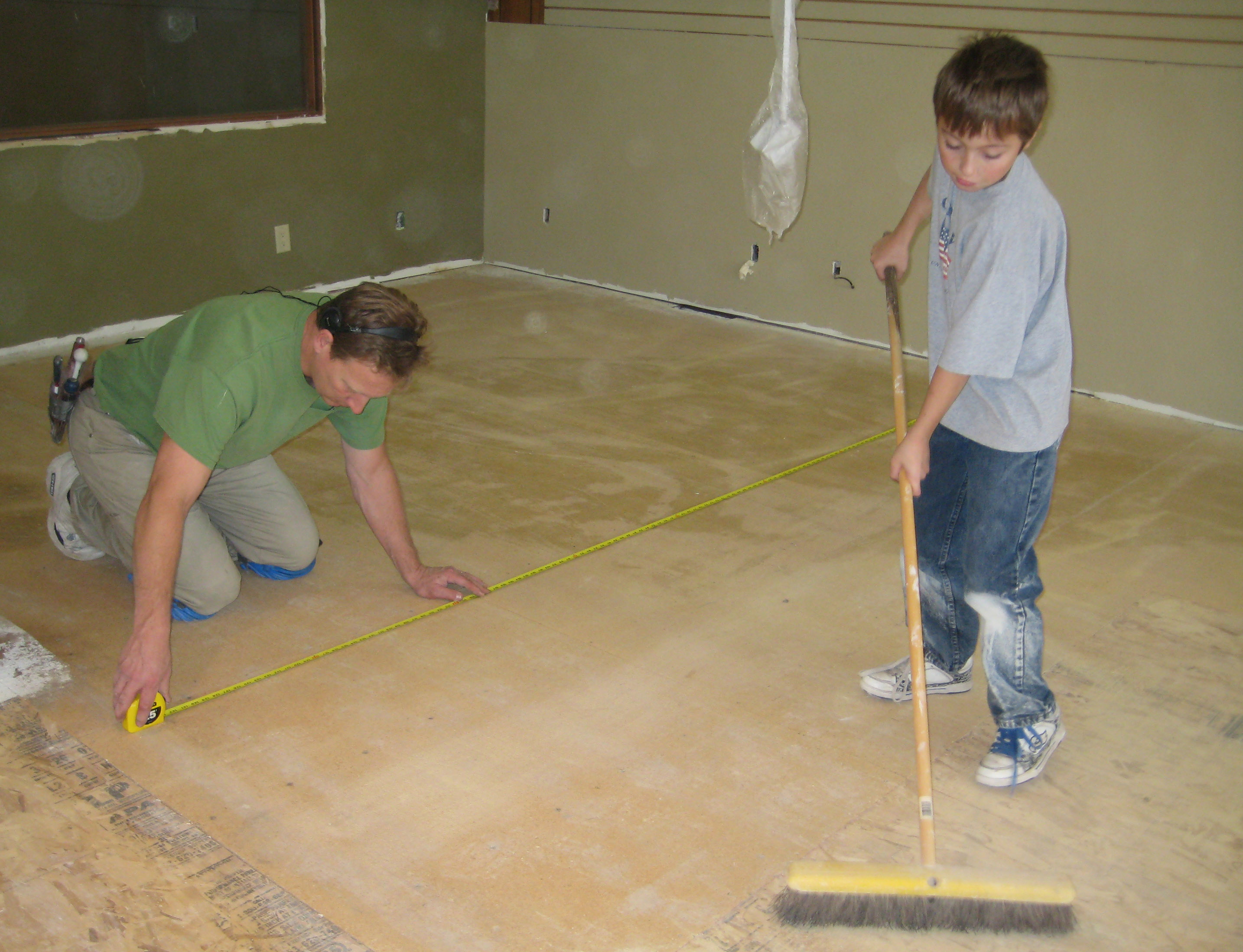 We're so grateful for our good friend, Dave Fuller, who will be laying our carpet.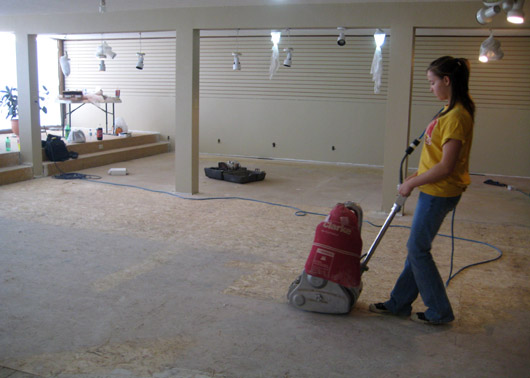 Here's Toni (one of our most faithful helpers 🙂 ) sanding the floor after we hammered down hundreds of staples that were left from the previous carpet and tile.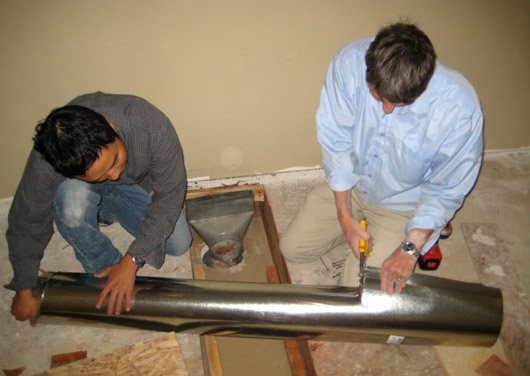 Stephen and my dad, fixing pipes.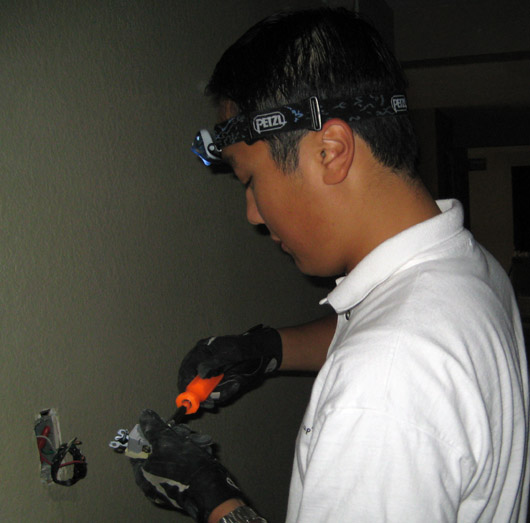 The other day Stephen installed 30 outlets and light switches.

After arriving home from Singapore, we were grateful for chance to catch up with correspondence, organization, sleep, etc. To be honest, we're still not caught up with everything that got neglected during the busy summer and fall. We're grateful for the help of many who volunteer for Bright Lights, especially Nickie, who spends two days a week at the Bright Lights office–otherwise it would be difficult to stay on top of things.
We were excited to receive 10 Bright Lights Leaders applications when we arrived home from SE Asia–raising the number of Bright Lights groups to 277. Two more groups have also recently started in Malaysia. PTL!
At our local Bright Lights group here in Cedar Rapids last week, the older girls watched a "Rebelution" video upstairs while Sarah taught a lesson to the younger girls about "by their fruits ye shall know them." She talked about the importance of bearing true fruit with a desire to please the Lord, not impress other people. Sarah did an activity where she had volunteers close their eyes and guess what kind of fruit they were tasting.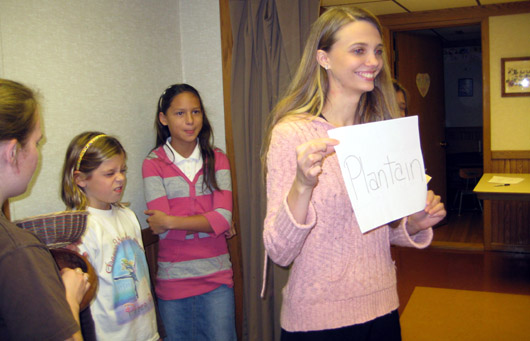 Her volunteers don't look too excited…. lol… (Sarah used some rather unusual fruits)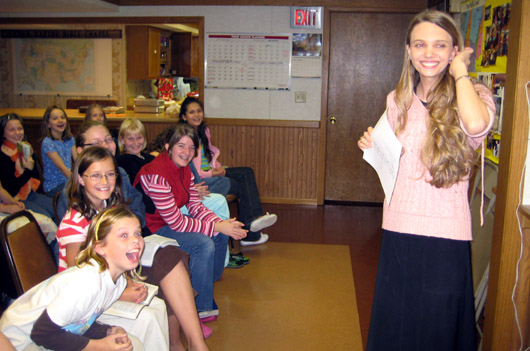 But it was sure funny for everyone else!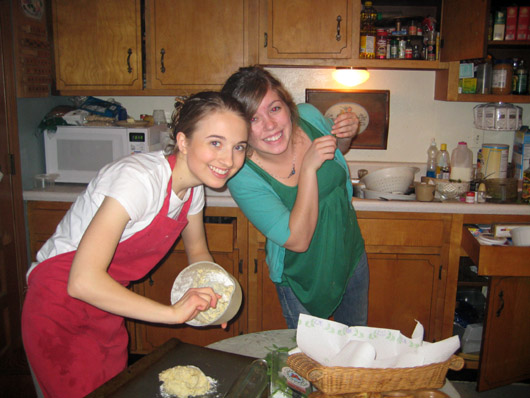 On a more personal note…here I am with my cousin making supper at our grandparents' house. Stephanie and I have quite a bit in common, and unfortunately that includes being messy cooks. (It got worse than what you see here…) By the time we were finished, my grandpa commented that in the 40 some years he's lived there, he had never seen his kitchen so messy. We assured him we'd clean up. 🙂