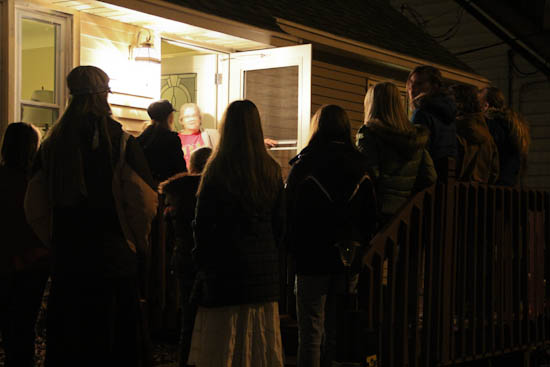 If you have never Christmas caroled before, you may be surprised at how much some people are touched by it. We took our Bright Lights group caroling the other night, and I was reminded of what an impact it can make. Many stand outside the door, trying to savor the moment, thoroughly enjoying the old carols.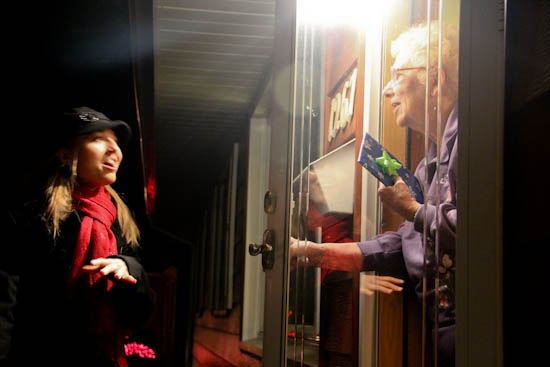 After we sing, we greet them, ask for a favorite, explain who we are, and leave them with some cookies and a book that explains the Biblical meaning of Christmas.
Many of the carols themselves have great gospel words: "Hark! The herald angels sing, Glory to the newborn King; Peace on earth, and mercy mild, God and sinners reconciled!"
While we were caroling, a passage popped into my head. I had been reading it the previous day. "O give thanks unto the LORD; call upon his name: make known his deeds among the people. Sing unto him, sing psalms unto him: talk ye of all his wondrous works." (Psalm 105:1-2)
Amazing. We get to praise the Lord in song, in front of the on looking world, (well, house by house) and thus proclaim both the gospel and our delight in it! What a privilege.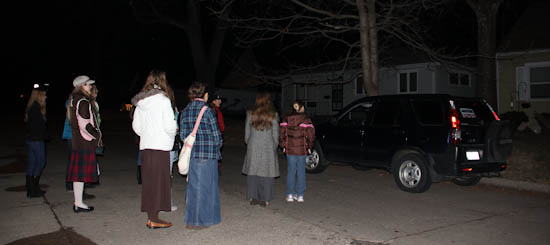 "Are you carolers?!" the elderly couple in this vehicle asked as they rolled down the window.
"Yes, would you like us to sing something for you?"
"Would you??" they asked eagerly.
The lady explained how she used to carol around this very neighborhood as a girl.
Then we came back for hot chocolate and our normal Bright Lights lesson time and activities.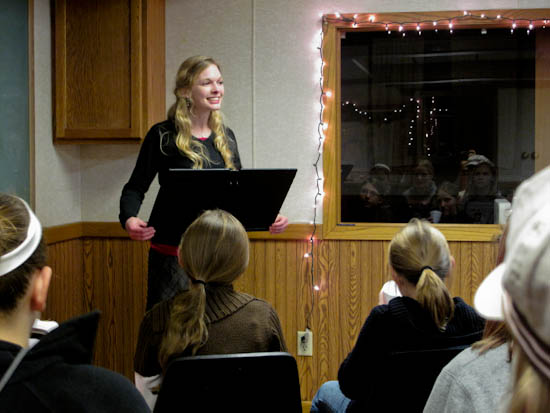 Nickie shared with the younger girls about our response to Christ, emphasizing how we need to be committed disciples.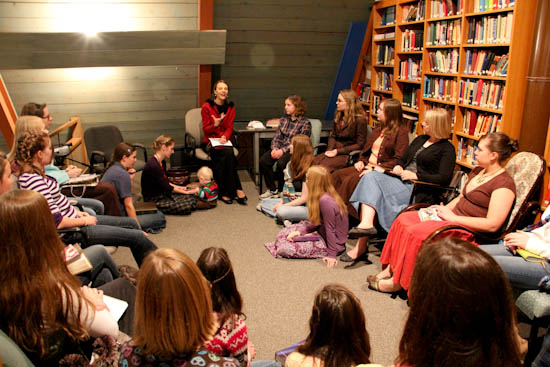 Simultaneously, Sarah was sharing with the older girls upstairs. We are beginning a six week "winter discipleship" study in which we are going to be keeping each other accountable to be seeking Jesus more diligently.
The joy of fellowship with sisters in Christ…
Pictured above are Amanda, Annie, and Hannah
"But will God indeed dwell on the earth? behold, the heaven and heaven of heavens cannot contain thee; how much less this house that I have builded?" (1 Kings 8:27)