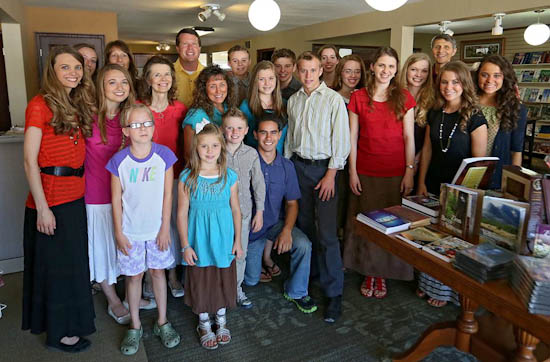 We were blessed to have the Duggars for lunch at the Bright Lights office last Friday!
It was so fun to have our office swarming with people and fellowship for a few hours.
After lunch, we asked if some of their older children would like to come witnessing with us, and we were delighted that the whole family volunteered to come!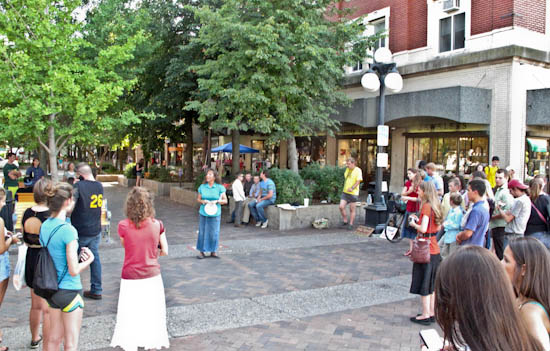 Here Mrs. Duggar is sharing her testimony and the gospel with a growing crowd at the University of Iowa.
Since many recognized them from their TV show, this provided extra opportunity for open-air sharing, one-on-one conversations, and getting tracts into people's hands.
My mom greeted a girl who was waiting in line to talk to Mrs. Duggar.
"What's your name?" my mom asked her.
"I don't need to tell you that," she responded. She didn't seem very happy.
She seemed to have a complaint about the Duggars' motives and all their kids.
Mrs. Duggar talked to her for several minutes, and treated her with such warmth that her countenance totally changed. By the time she left, she was smiling and wanting to get pictures. It reminded us how "a soft word turns away wrath," and a loving response goes a long way!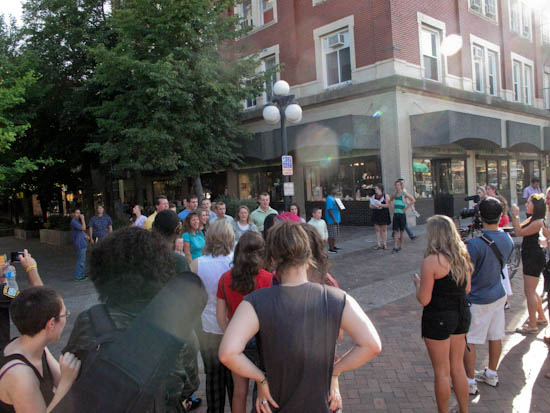 We loved how the Duggars initiated a time of open-air testimonies and singing, and then interacted with the crowds in such a loving and embracing way. Many good contacts were made with university students! Praise the Lord.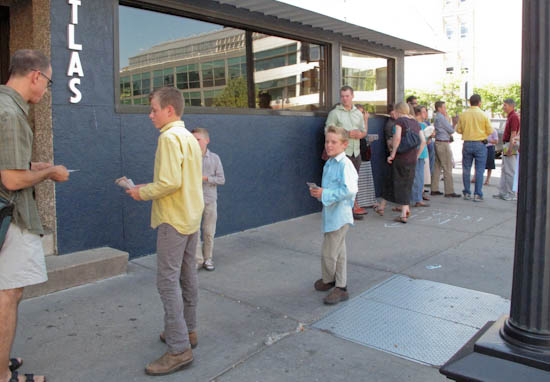 The Duggar boys did a great job passing out trillion dollar bills with cheerfulness to people walking by. Kids are often best when it comes to passing out tracts. [smile] Which is just another reason why doing ministry as a family is such a good idea. (And the more kids the better. [smile]) As Psalms 127:4-5 says, "Like arrows in the hand of a warrior, So are the children of one's youth. How blessed is the man whose quiver is full of them … "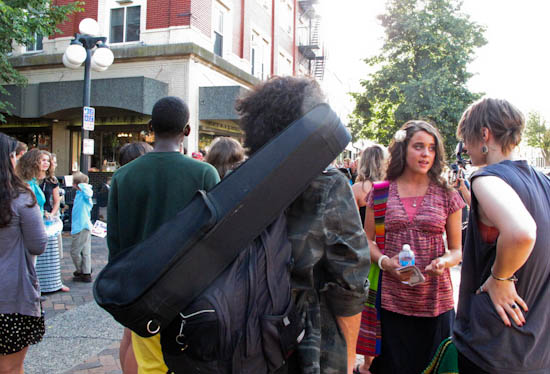 Jinger had a long conversation with a group of skeptical teens. They seemed to be responding with interest to her words and appreciating the conversation!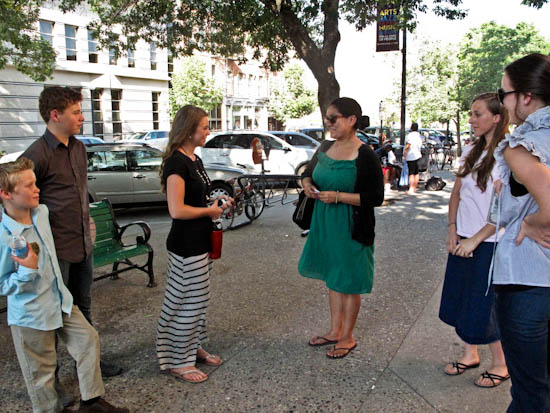 Jana and I had a few interesting conversations with people further down the street.
Since we had a larger group than normal this time we were able to interact with many more individuals on a personal basis. Teamwork is exciting.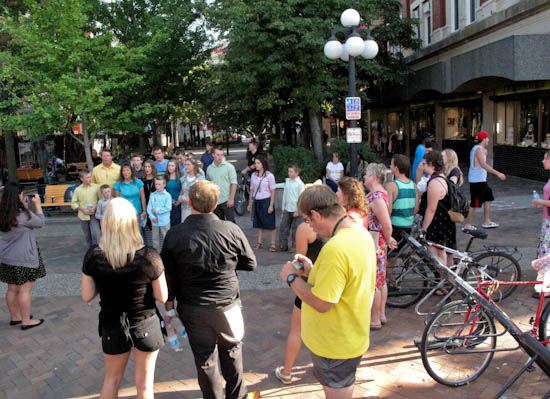 We praise the Lord for the way the Duggars are using their unique position for the glory of the Lord.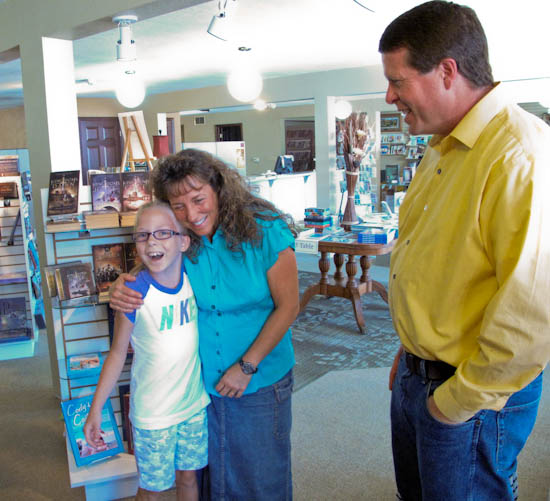 About three months ago Avalon, the younger sister of Bekah May (who has worked with Bright Lights for many years) told her parents she really wanted to meet the Duggar family. (She LOVES their show.) Her family encouraged her to pray about it. So that's what she began doing. What a special thing it was to see how the Lord gave her the desire of her heart. [smile] My mom commented, "I think the reason the Duggars came for lunch is because of Avalon's prayers!"
"Oh give thanks to the Lord; call upon his name; make known his deeds among the peoples! Sing to him, sing praises to him; tell of all his wondrous works! Glory in his holy name; let the hearts of those who seek the Lord rejoice!" Psalm 105:1-3