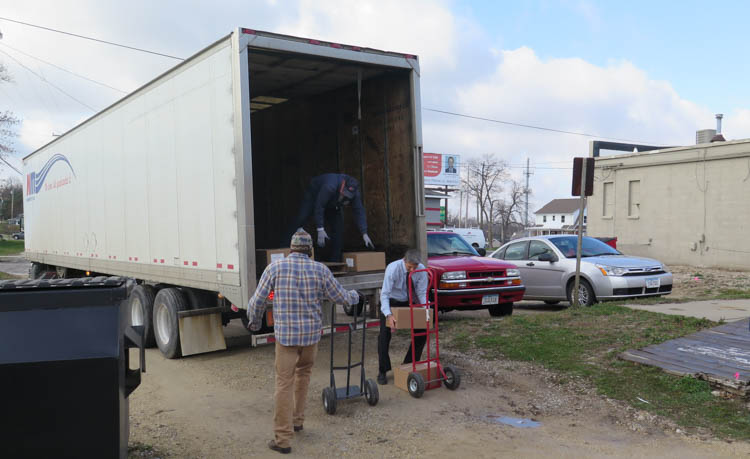 Today a semi-truck delivered 139 boxes of "Will Our Generation Speak? Study Guide and Handbook for Witnessing."
This project has been in the words for a while, and I praise the Lord for His faithfulness from beginning to end.
We did a small "quick print" this past summer, but now we finally have the full quantity finished available for order.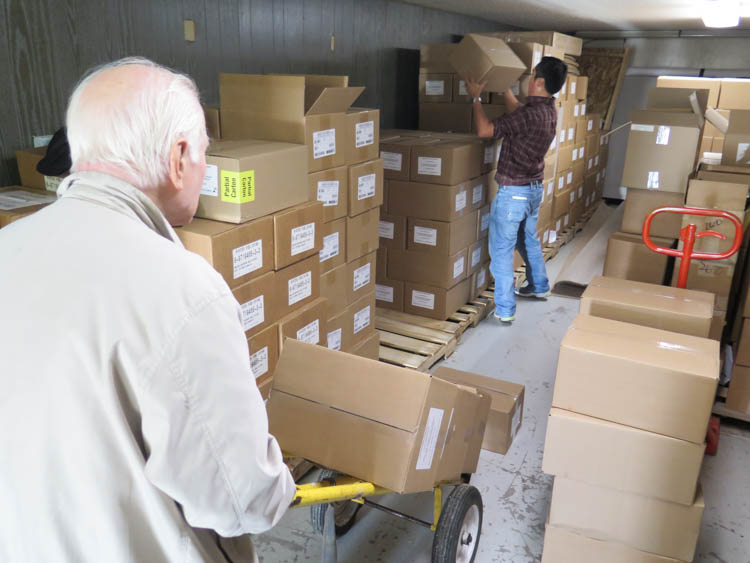 Stephen and Grandpa, stacking the boxes in our little "warehouse" (the basement of our office).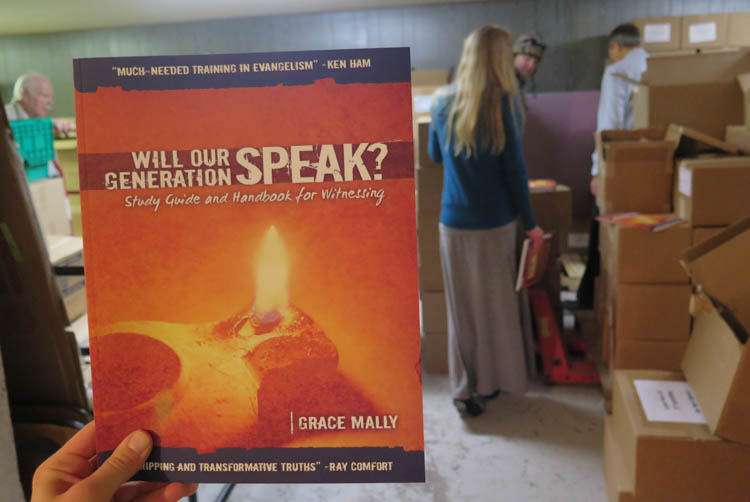 Although we are calling it a "study guide" it is more comprehensive than a typical "study guide" – it is actually a study of its own that corresponds with the chapters of Will Our Generation Speak?. For more info, see explanation on our online store here.