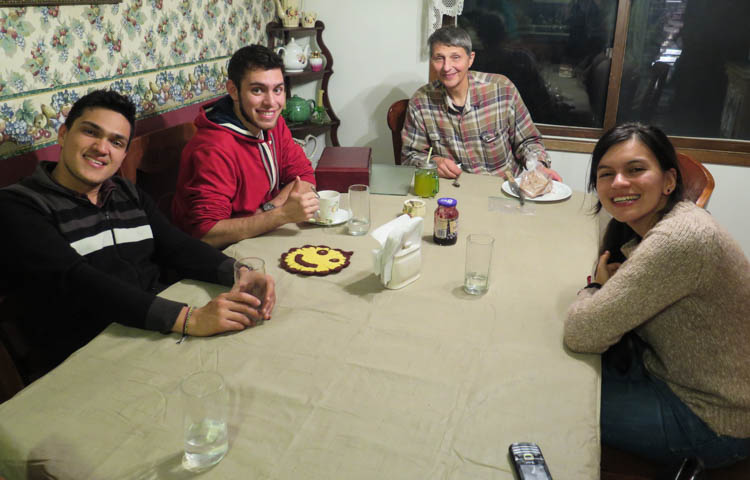 You know how you can meet someone and bond so quickly you feel like you've known them forever? That's sort of how it was when Anderson, Josue, and Keren visited us over their Thanksgiving break. (They're students at Rio Grande Bible Institute, a Spanish speaking college in Texas, and a mutual friend arranged for them to come help with Spanish ministry in Cedar Rapids for a few days…sort of a "practicum" with our church.) It didn't matter that they were still learning English, we were instant "family," and we appreciated their fellowship and passion for Christ so much.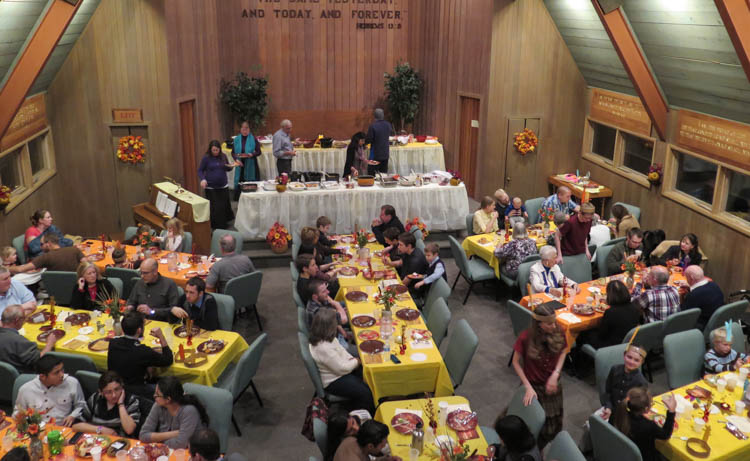 The first thing they did while with us was help with the annual Thanksgiving Event that our church hosts. We do this every year, partly as an outreach to extended family and international students. It's always a great time.
After dinner we had a time of sharing and our Hispanic friends shared Christ boldly from the heart. I believe it left a real impression on everyone.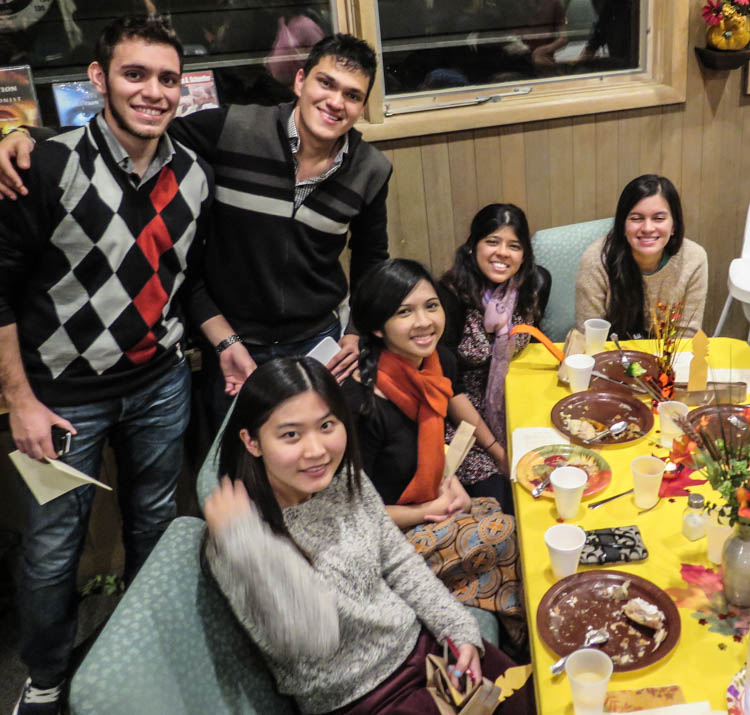 Good talks also developed with the international students at their table …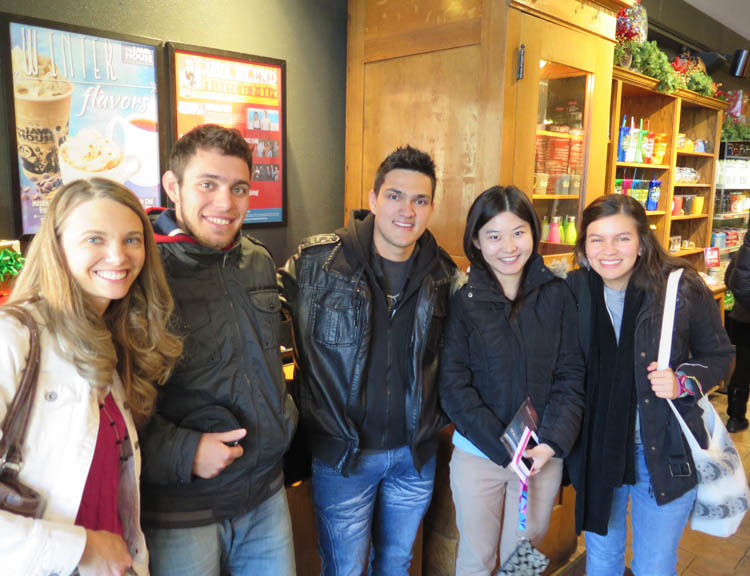 So much so, we arranged to meet at a coffee shop in Iowa City to continue the conversation.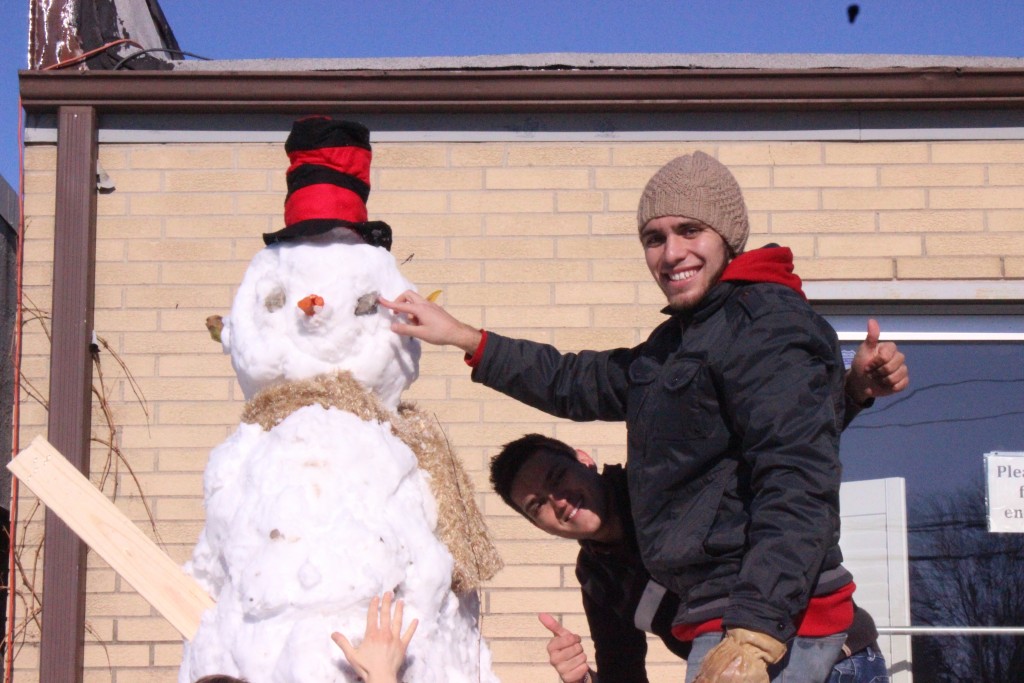 Josue (from Argentina) told us that one of his dreams was to build a snow man. He wanted to know if he could go outside and make one. Of course we said "sure!". I thought he might make a 1-foot snowman on the back deck of our office (because we didn't really have that much snow), but he got some help and the snow man ended up being huge!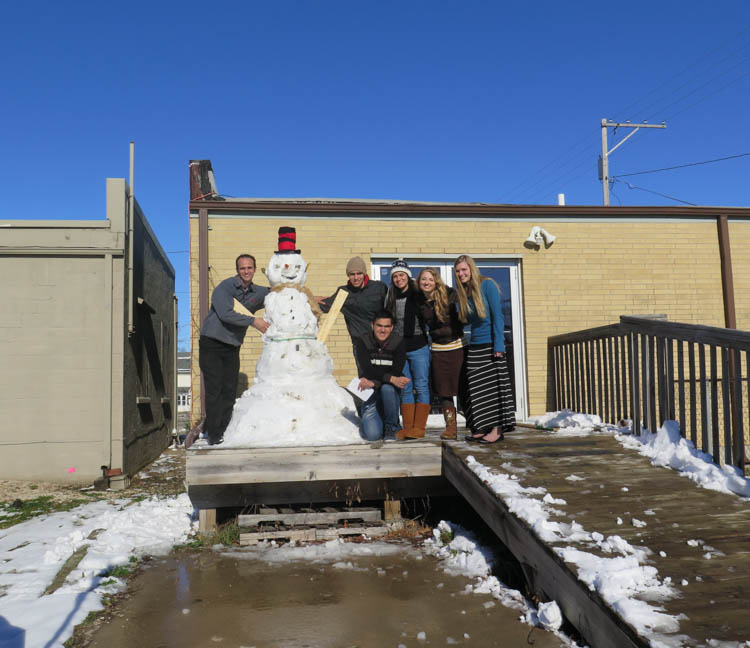 In fact, it started drawing observers over to chat, and we ended up sharing with two people about the Lord — all because of the snow man. (New evangelism strategy: build a big snow man and see how many neighbors come over to start chatting with you. 🙂 )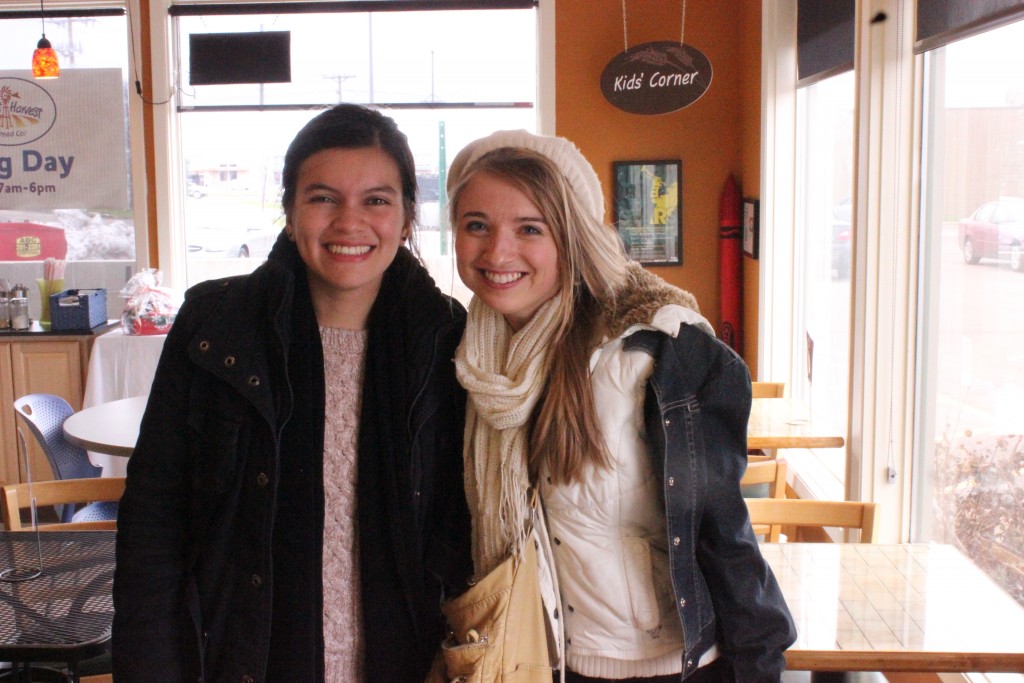 Keren got together with a Hispanic mother at our church that really needed some encouragement. At the same time, the guys met up with some of the Hispanic guys from our church, and one boy trusted Christ for salvation! There was much excitement.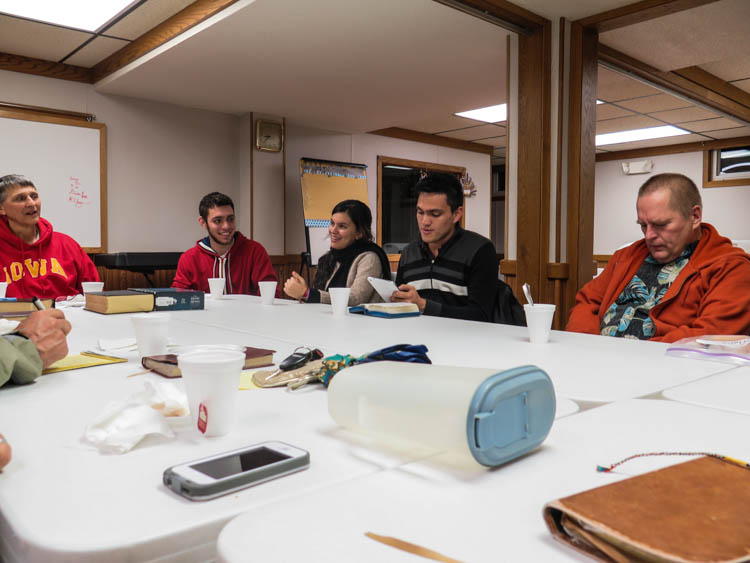 After 3 great days of ministry, discipleship, fellowship, street-witnessing, coffee shop discussion, and snowman witnessing, our three Hispanic friends shared with the rest of our church of what God had done. What a joyful time that evening was as we rejoiced together.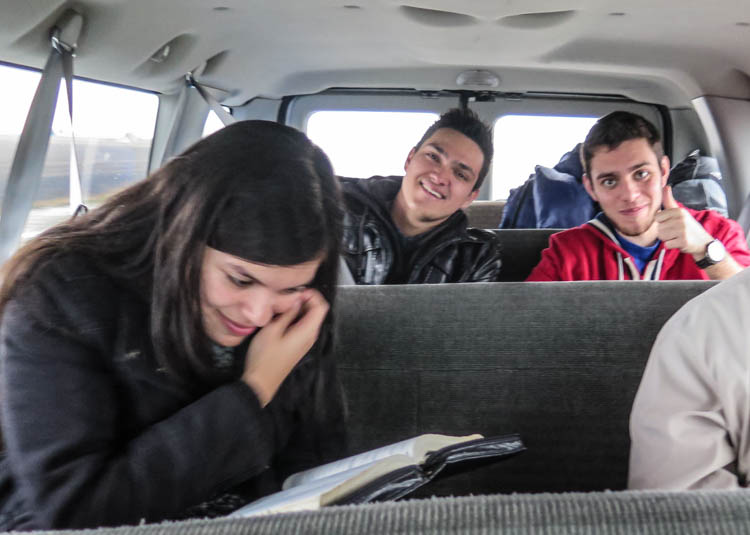 As we drove to the place we'd have to part, we shared some verses from the Word on "thankfulness." Though it had only been 3 days, it felt like 3 months. We had bonded so quickly as we did ministry together. That's what I love about brothers and sisters in Christ. And, the fact that goodbye is never really goodbye. 🙂