We are excited to announce our next Strong in the Lord and Radiant Purity Conferences scheduled for April 14-18th — only 3 weeks away!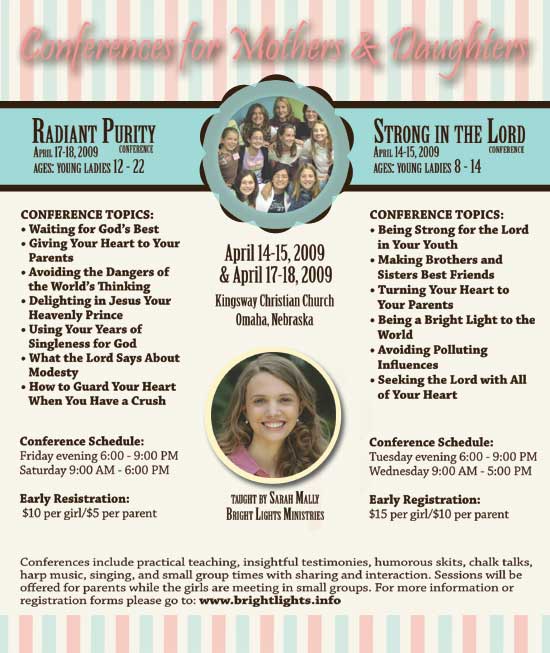 Click here to view flyer / registration form.
See our schedule page for more info.
To see pictures and reports from previous conferences, click here or here! If you can't make it to the conference, we'd so appreciate it if you would keep us–and the attendees–in your prayers!