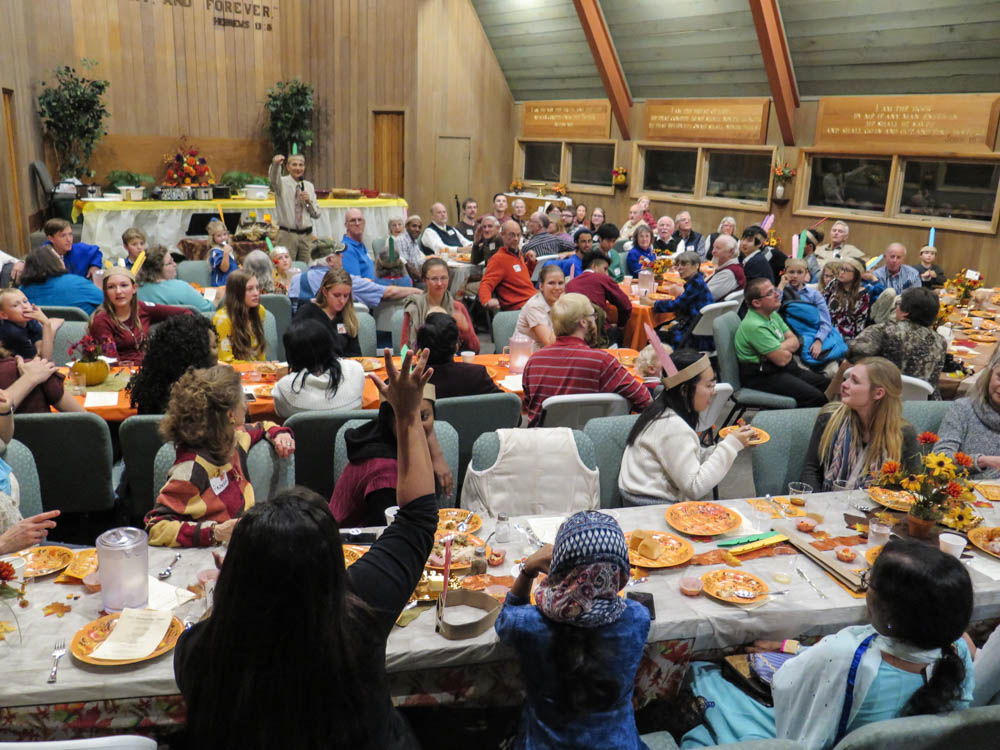 Praise the Lord for bringing 20 international students from 13 different countries to our church two nights ago for our Thanksgiving dinner. I'll share a few details of what the evening looked like, in hopes that some reading this might like to plan something similar with your own church!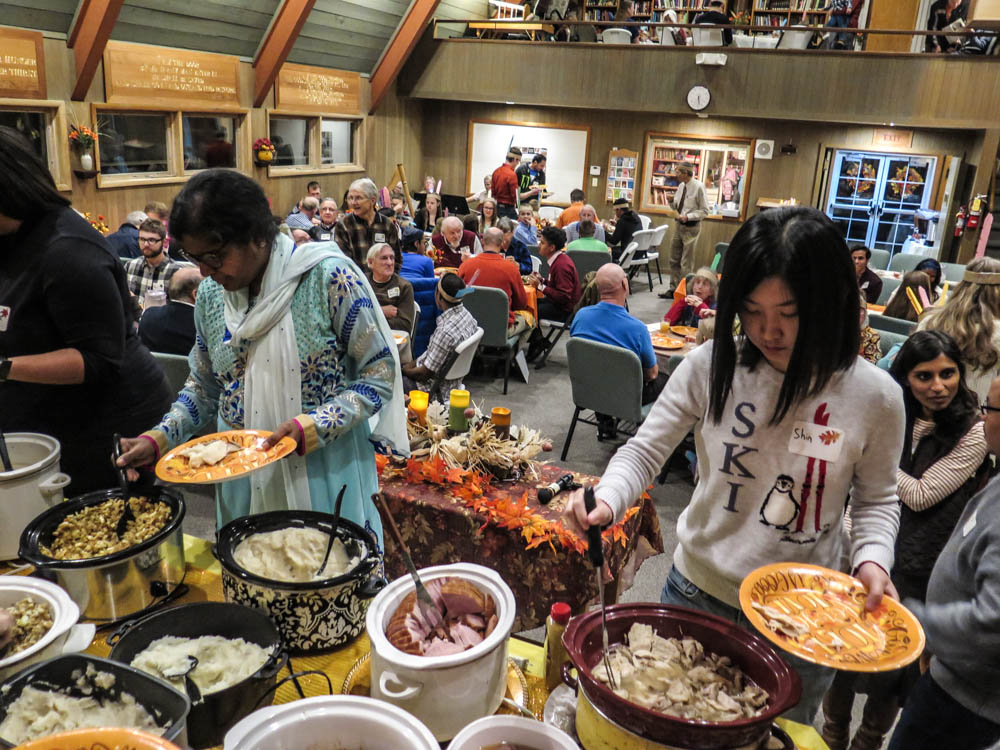 We all signed up to bring a different part of the Thanksgiving dinner, and we started the meal at 5pm so we'd have time for a program afterward.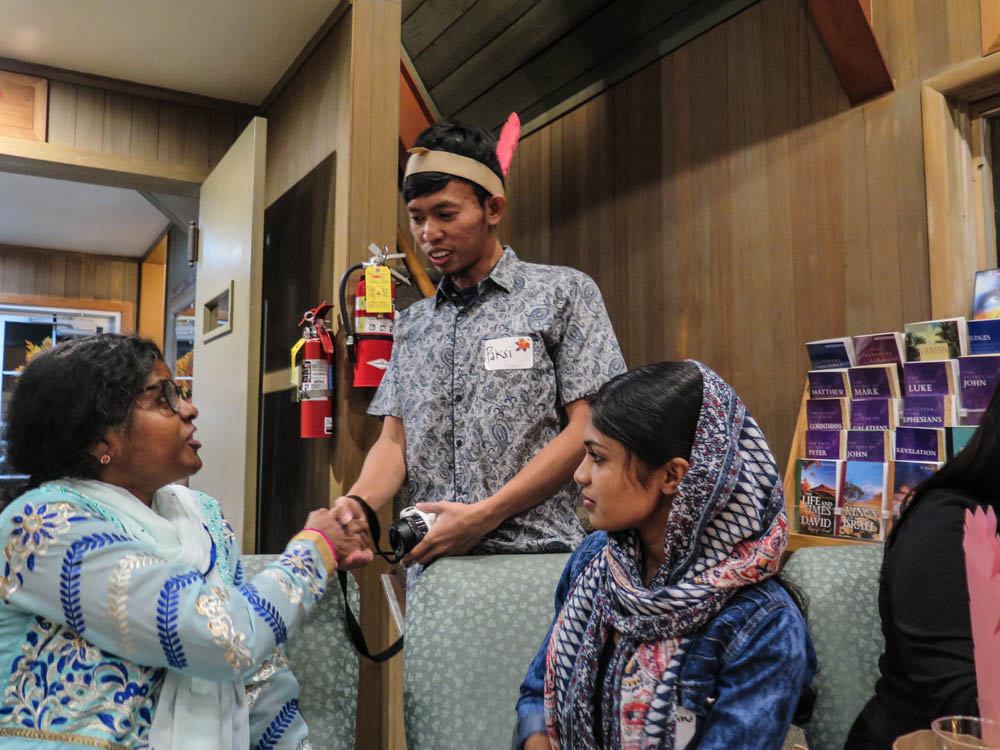 Some have wondered how we get the word to international students about the event. We had a connection with a few students and they, in turn, passed on the invite to others.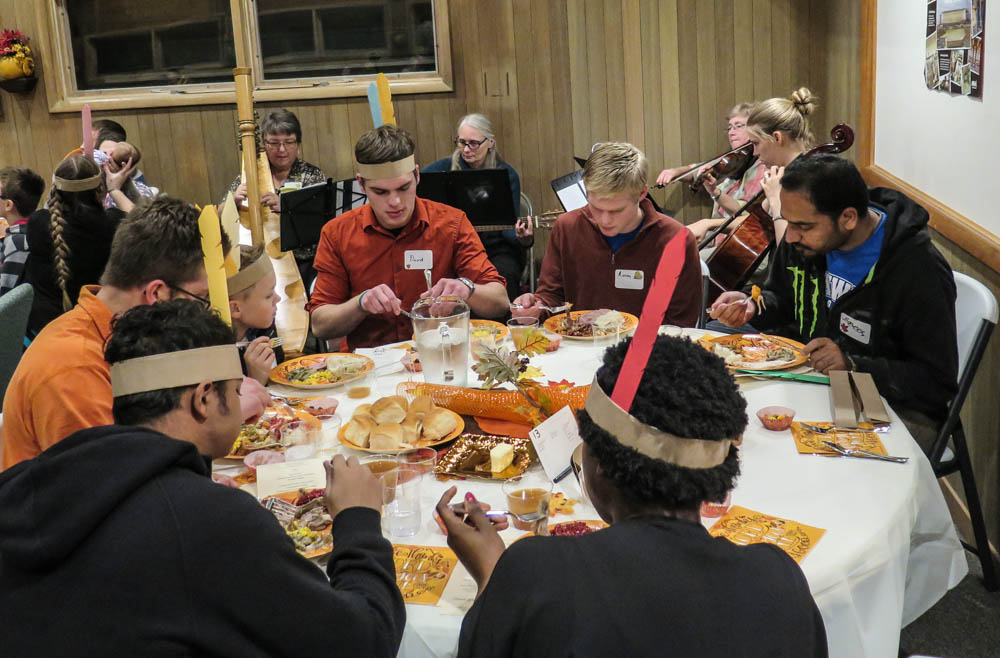 We seated the internationals at different tables so families could get to know each of them personally (and potentially follow up with them).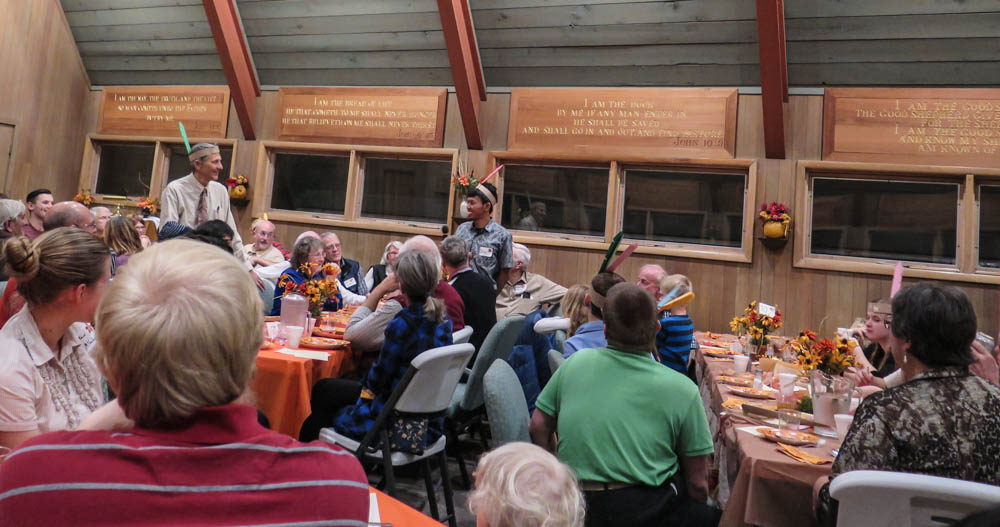 My dad did a time of introductions by having each of the students share a little about themselves. They all seemed to enjoy this, and there was quite a bit of laughter.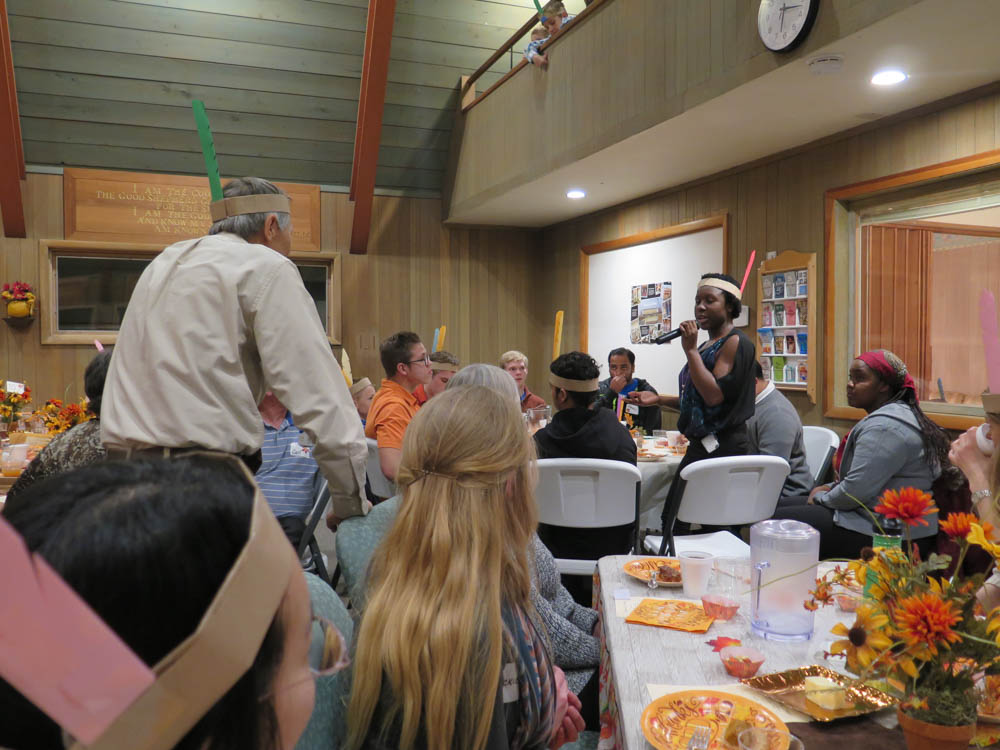 After introductions we had a casual, family-like program that consisted of special music, congregational singing, sharing words of thankfulness, a short history lesson about the Pilgrims, and a gospel message.
Glory Hallelujah from Grace on Vimeo.
We think our kids are pretty great; I can't imagine how boring our church would be without them. 🙂 They did a great job singing Psalm 100.
"Make a joyful noise unto the Lord, all ye lands. Serve the Lord with gladness: come before his presence with singing. Know ye that the Lord he is God: it is he that hath made us, and not we ourselves; we are his people, and the sheep of his pasture. Enter into his gates with thanksgiving, and into his courts with praise: be thankful unto him, and bless his name" (Psalm 100:1-4).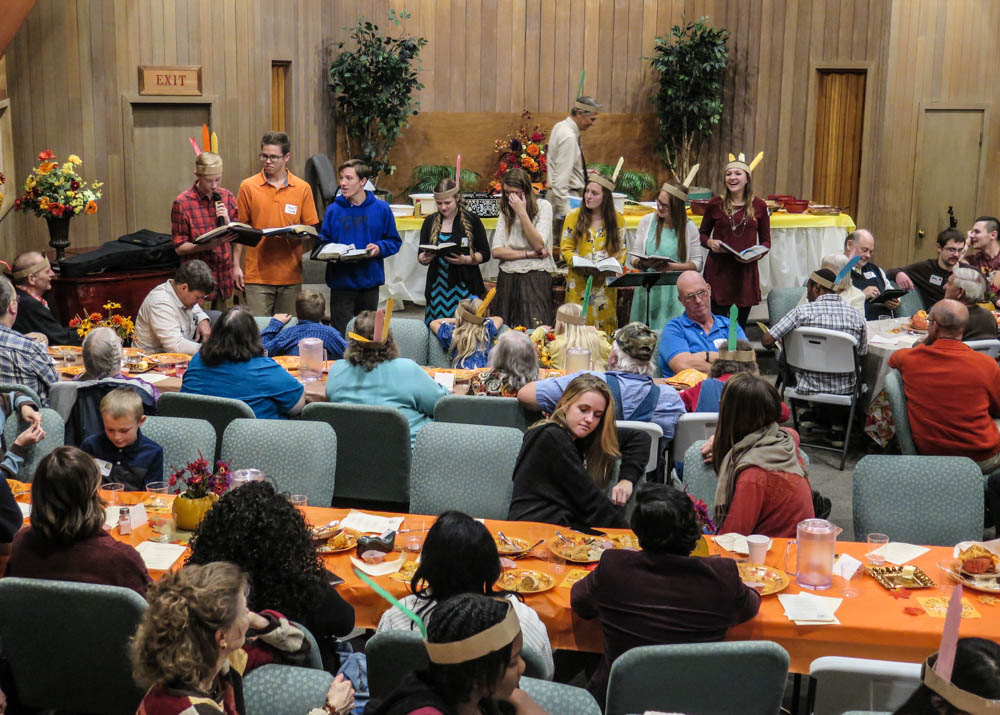 The teens reading Scripture verses on thankfulness.
Some students are talkative and eager to discuss their culture and religion.
"We believe that Jesus was just a prophet," one Muslim student told my dad.
"We also believe that the Messiah was a prophet, but we believe He was more than a prophet," my dad said. "Actually, Islam is closer to Christianity than almost all of the other religions," my dad continued. "We both believe in one Creator God, both have roots in Abraham, and we both believe that all men have sinned. One of the main differences between Islam and Christianity is that we have a different cure for sin.
"We believe that earth is a test, and we each need to pass God's test," the student said.
"Yes, earth is a test," my dad said, "But the Bible says that we have all sinned, and that we have all failed God's test. In fact, we CAN'T pass God's test. This puts us in a huge predicament–a problem that only God can solve for us. That was the job of the Messiah. So the question is, what makes the Messiah unique and therefore able to help us? What's so special about the Messiah? What are His credentials that qualifies Him above other prophets?
The students in the van seemed to agree that this was a good question. We hope and pray for more interaction with them!
We have seen that each year, the connections we make with international students leads to more opportunities with them. With nearly a million international students now studying in the US, we have a wonderful opportunity to touch the world from home … and incorporating them into homes, and church-family settings is one of the best ways to do that.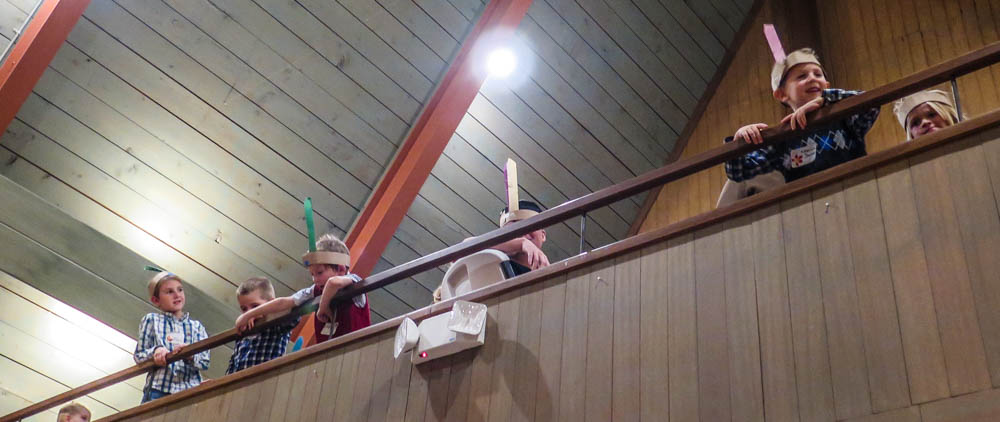 We praise God for a great night. And I'm a little surprised that more feathers and napkins didn't drop onto people's heads from the balcony this year. 😛