A few weeks ago, my brother Stephen ran in a marathon. Our family drove to Des Moines to watch and cheer. By using a tracking app, we could see how many miles Stephen had run so far and where he currently was on the route. This techy tool enabled us to drive to different spots along the 26-mile route and cheer for Stephen as he ran by.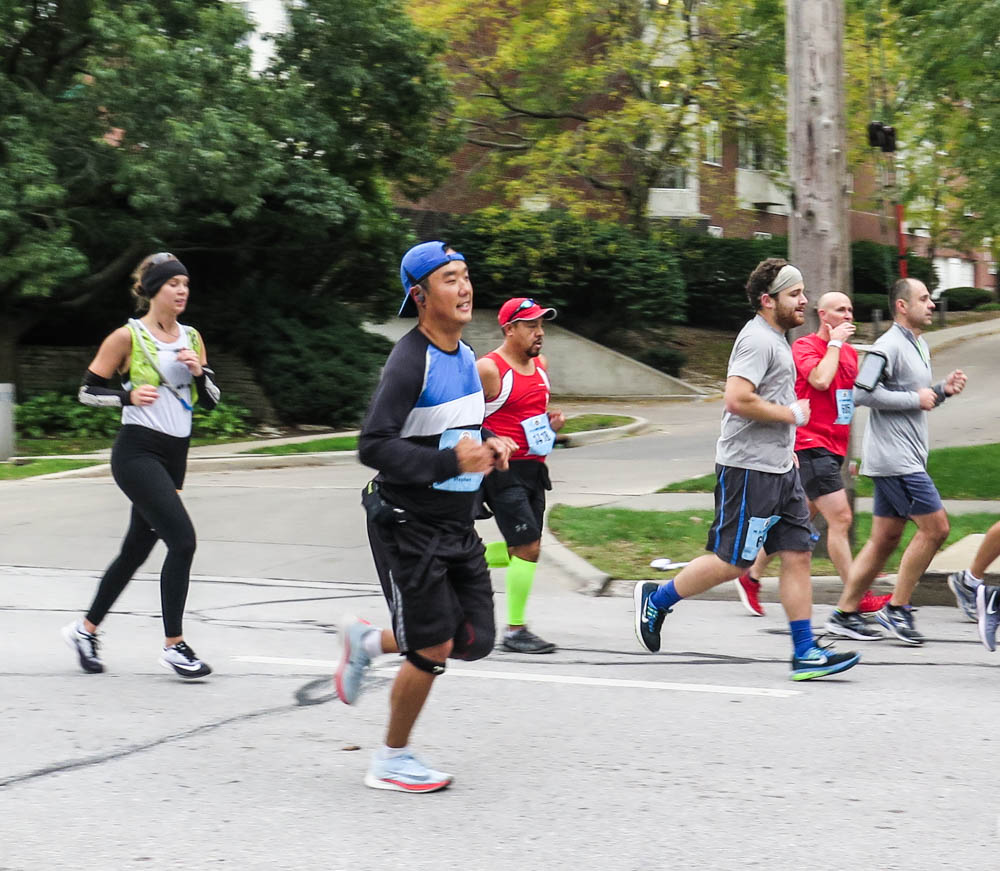 There were many others watching and cheering. Some of the cheerers were more fun to watch than the runners.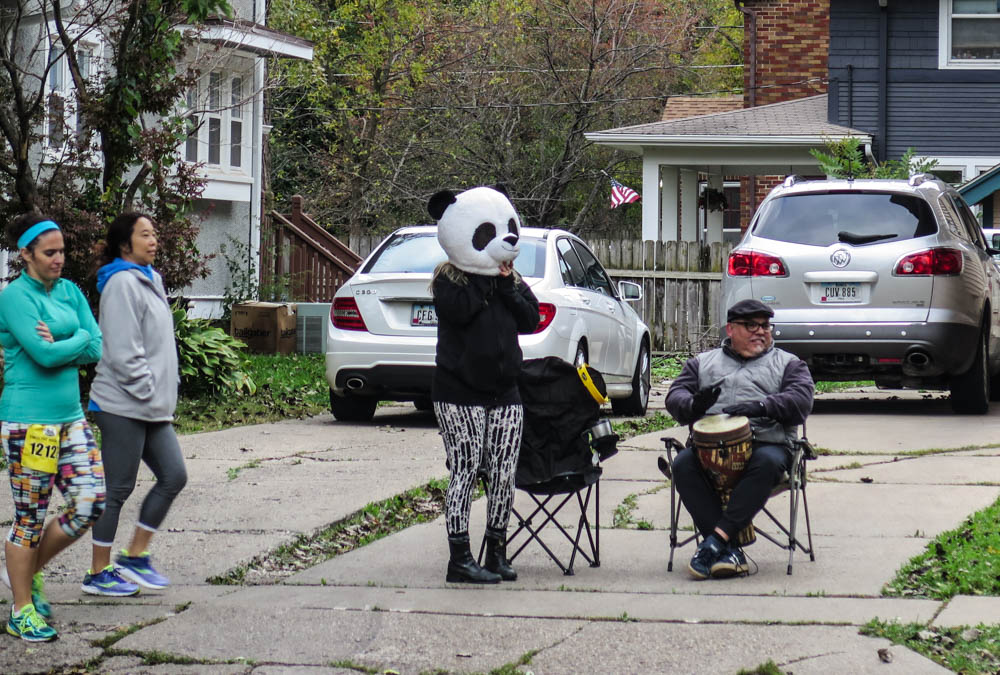 Throughout the morning, when I had free minutes here and there, I was reading 1 Corinthians. Just before arriving at our last stop to cheer (the finish line!) I was reading these words … "Now if anyone builds on this foundation with gold, silver, precious stones, wood, hay, straw, each one's work will become clear; for the Day will declare it, because it will be revealed by fire; and the fire will test each one's work, of what sort it is. If anyone's work which he has built on it endures, he will receive a reward. If anyone's work is burned, he will suffer loss; but he himself will be saved, yet so as through fire" (1 Corinthians 3:12-15 NKJV).
I was impressed with how fancy the finish line was.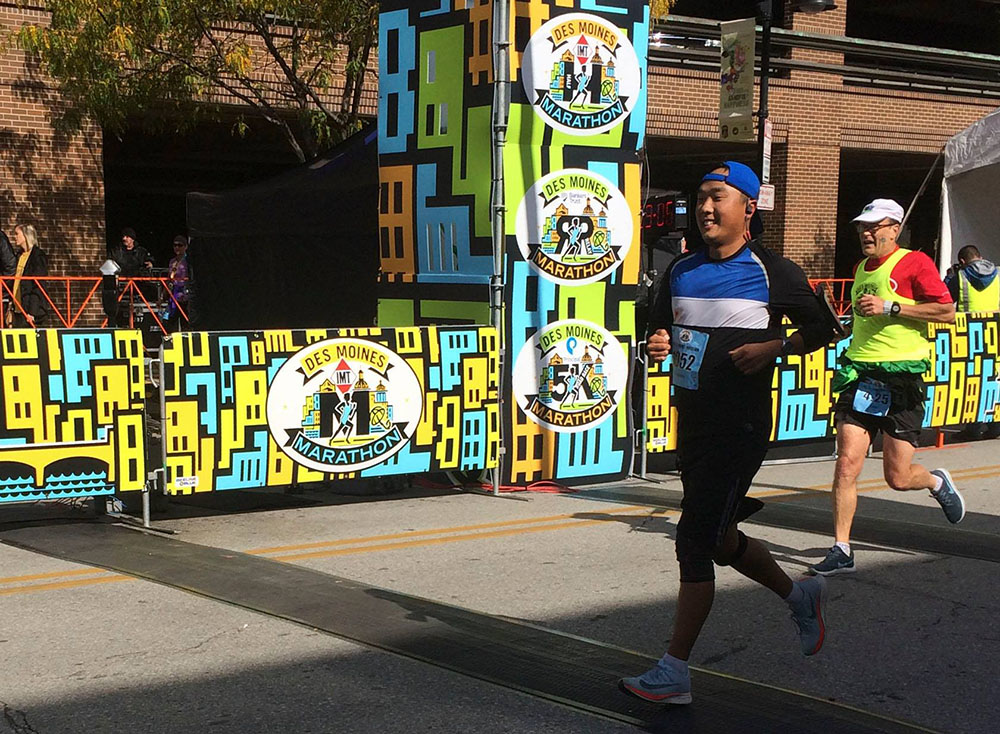 Runners were finishing their race one by one and receiving their medal. The announcers shared details about the athletes as they crossed the line: "Runner 2553 is from Minnesota, and this is her 3rd race this year…"
It made me think about our heavenly finish line, where new people are arriving each day and being greeted. There must be such an awesome excitement in the air. New arrivals are doubtless eager to tell stories of God's faithfulness to them on the journey. Cheering, warm-hearted saints in heaven ("the great cloud of witnesses" – Hebrews 12:1) are likely just as eager to hear their stories and praise God!
I have not even run a 5k race, so I can't speak from experience about finish lines—but I can only imagine the agony that some of the athletes in Stephen's race must have felt at about the 25-mile mark. Everything in them was focused on ONE thing: the finish line.
I thought, Imagine a finish line with JESUS there.
There is so much emotion contained in this thought! Talk about motivation! Not only is the pain over, not only is the goal reached, but you're in the presence of Jesus—the One you've longed to see for so long.
Now, when Hebrews 12:1-2 discusses the race of life, the instruction it gives us is not to "run faster," but rather to endure. We are supposed to run with endurance, looking unto Jesus. (He set the example for us by enduring the cross. No trial we encounter compares to His!)
So how do we endure? Glancing back through the previous chapter (Hebrews 11), we read stories of men and women throughout the ages who endured great trials, and the secret to their endurance is given: faith.
As you know, enduring trials is a normal part of the Christian life; in fact, it seems that the Lord often gives Christians extra trials because they are so good for us. I guess each trial is kind of like the Lord bringing us to the gym to build more faith muscles. Although trials are unpleasant, we need to view them as valuable; because if endured properly, they will ultimately enhance the joy of the finish line.
So to summarize, faith helps us to endure trials, and trials build our faith. The result is that our strengthened faith enables us to run better, be purified, and ultimately bring Jesus more glory and honor on that Day. There's a reason James tells us to count it all joy when we face trials (James 1:2)! Peter also reminds us, "In this you greatly rejoice, though now for a little while, if need be, you have been grieved by various trials, that the genuineness of your faith, being much more precious than gold that perishes, though it is tested by fire, may be found to praise, honor, and glory at the revelation of Jesus Christ" (1 Peter 1:6-7 NKJV).
If trials are beneficial for the race, what are the things that are damaging? We're told in Hebrews 12: the extra weights we accumulate, and the sin which clings so closely. It was about 40° F the day Stephen ran his marathon. The organizers of the race informed the runners in advance that if they wanted to wear a sweatshirt and throw it to the side sometime during the race, they'd collect them and donate them to a homeless shelter. A serious runner doesn't want anything unnecessary—even a sweatshirt. It's not worth it.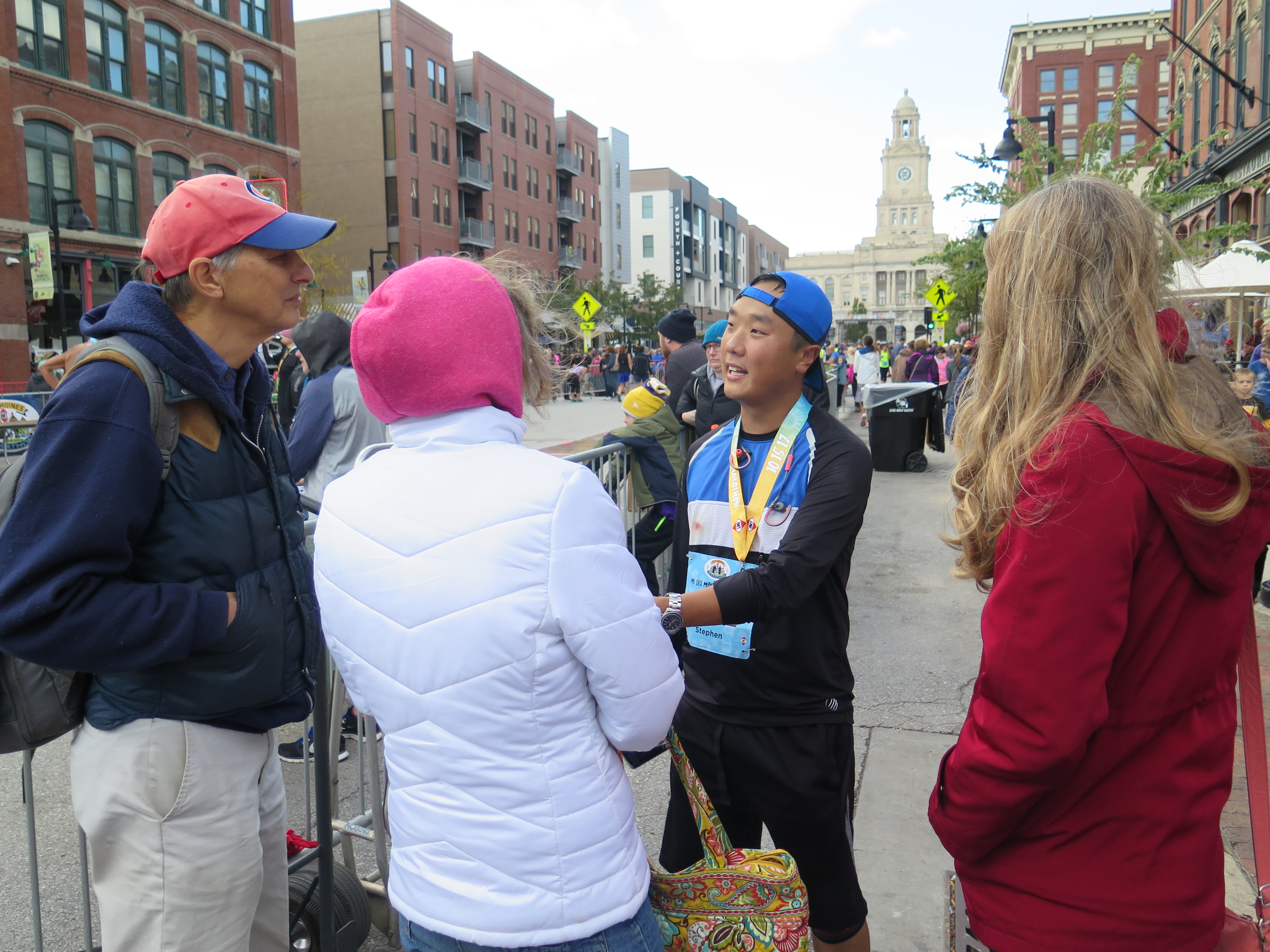 Stephen told us that at mile 25, with just one mile left to go and a hurting knee, he began to walk. But soon another runner approached him and said, "Hey, only three-quarters of a mile left. Let's run to the end." So the two of them ran the last section together. The kindness of this stranger provided the extra boost Stephen needed. In our heavenly race, we're not running against each other, but with each other! Far from competition, part of "winning" is helping others win! What better way to do this than to remind them of the soon-coming finish line and to run beside them? "Above all, keep fervent in your love for one another" (1 Peter 4:8).
Here's a practical step of action. Pick one person in your life and pray some specific requests for them in the heavenly race:
• Pray that he or she will lay off weights that are a hindrance
• Pray that he or she will lay off the sin that clings so closely
• Pray that he or she will stop building with wood, hay, and stubble but be eternally minded.
• Share an encouraging word and point him or her to the finish line
"But exhort one another daily, while it is called 'Today,' lest any of you be hardened through the deceitfulness of sin" (Hebrews 3:13 NKJV).
"The Lord GOD has given Me the tongue of the learned, that I should know how to speak a word in season to him who is weary. He awakens Me morning by morning, He awakens My ear to hear as the learned" (Isaiah 50:4 NKJV).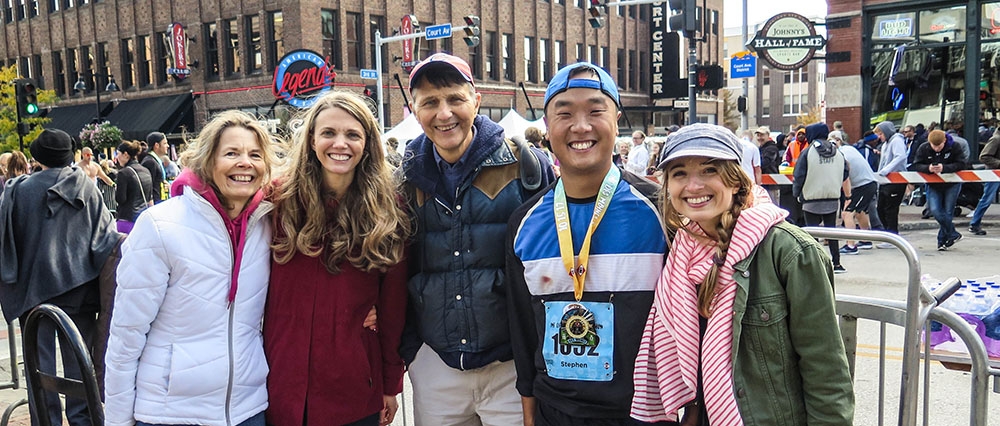 Note: This article was sent out in our family newsletter this month. Along with our newsletter we also had a special for free shipping from our online store from now until Christmas. You can view the newsletter here. To sign up for our newsletter, you can send us an email and request to be added to our list.