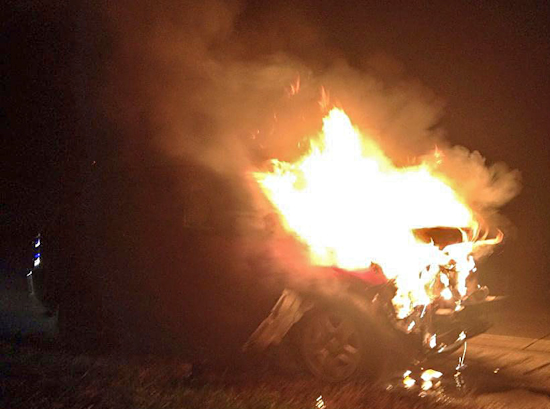 We received a text from Stephen around midnight last night saying that he was okay, but he hit a deer and his car was in flames. It actually wasn't his car – he was driving the company car for the Gazette. (He's a photojournalist for our local newspaper, as many of you know.)
They hit the buck at 70mph. After being disoriented from the airbag deployment and loss of visibility due to the windshield being covered with a fluid, they were able to get to the side of the road.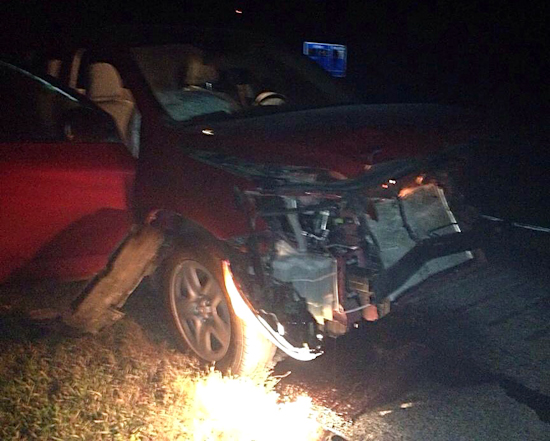 Ironically, it was the reporter who took these pictures while Stephen was on the phone with 911.
He and the reporter were able to safely move all of the photo gear out of the car (while the car was in flames).
When Stephen arrived home around 3am we all gathered in the living room to hear the details. I was there physically on the couch, but I barely remember anything that was said.
We are so thankful to the Lord for protecting Stephen and the reporter last night!!!
"The Lord is gracious and merciful" Psalm 111:4