Wednesday, March 17th was a full day! It started in our church basement where we folded 4,000 tracts while having an evangelism training time. We had two goals: 1) Distribute the tracts, 2) Get into one-on-one conversations with people in the crowd.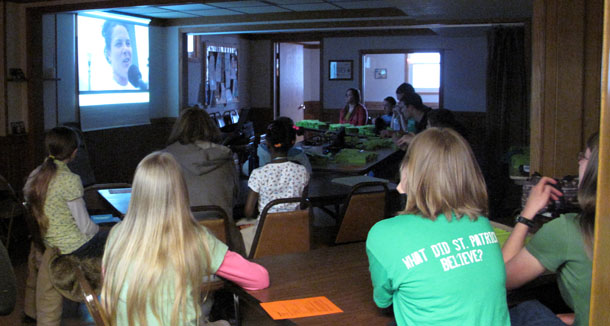 Getting into one-on-one conversations about the gospel isn't as hard as many imagine. We watched some Way of the Master Youtube Clips for ideas, shared some stories, and printed up a "St Patrick's Survey" to help with starting conversations.

Getting ready to head downtown!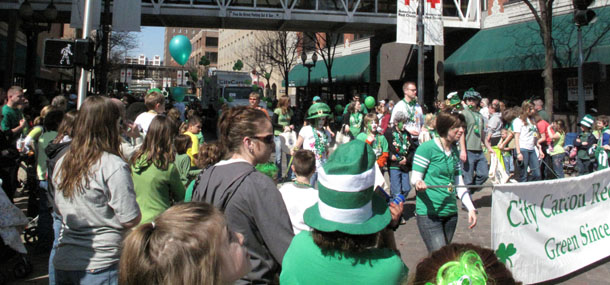 It is so easy to pass out tracts at parades. Everyone is expecting to be handed stuff. We just announce "history of St Patrick!" as we're passing them out and it's a lot of fun. People are curious about who St Patrick really was.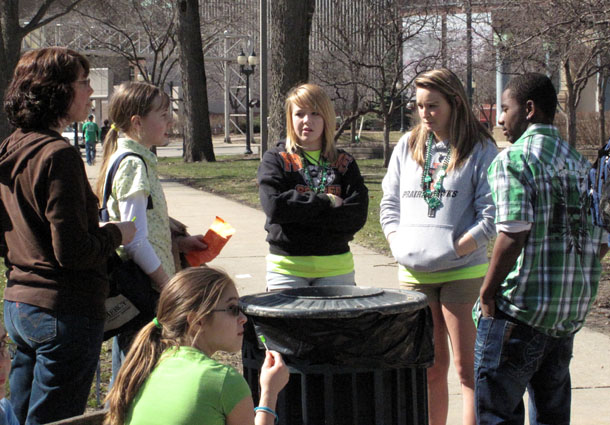 Carissa talked with these three teens for over 20 minutes. She did an amazing job with one-on-one conversations!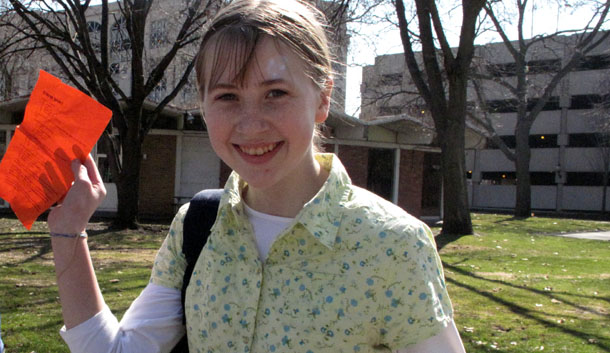 I had to take a picture of Carissa with her survey paper because it was so wrinkled from use. Carissa is eleven, and she had never really done "witnessing" this way before. But wow, did she take off! From what I was told, she was explaining the gospel to people left and right and when it was over she didn't want to leave. Praise God for how He is working through Carissa!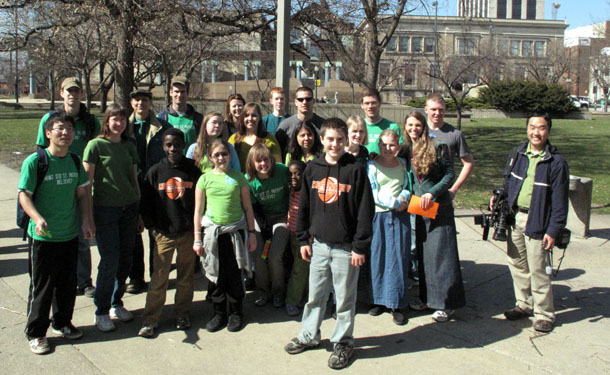 One of the highlights was working with a team of 9 college students who joined our group at the last minute. They were in the area using their spring break for service / evangelism projects. It was a huge blessing having the extra help!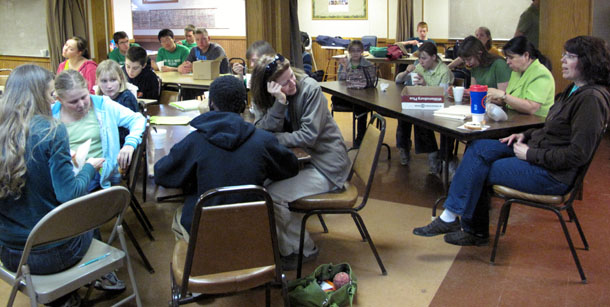 During our sharing time afterwards, many reported about the neat conversations they got into and the thirsting hearts they were able to share the gospel with. We decided to add up how many people total we were able to actually talk with about the gospel. The total came to 160! That means that 160 people at the parade had a one-on-one encounter with a Christian about the gospel. Praise the Lord for how he arranged these conversations!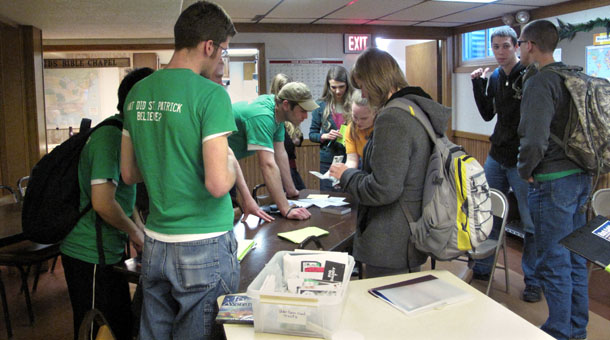 Afterwards we enjoyed exchanging ideas and tracts with the college students who joined us.
We concluded the day tired out, but so happy. It was encouraging to see some who hadn't done very much witnessing catch a zeal for sharing the gospel. It was also neat to see how many more you can reach when you mobilize a whole team to go out. There is a fellowship in sharing the gospel together that doesn't compare with anything else!