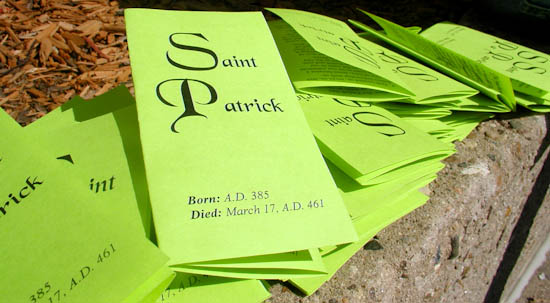 St Patrick's Day (March 17) opens a terrific opportunity to share the gospel. Although most people don't know this, St. Patrick was actually a great missionary and hero of the faith. This gives us an open door to bring up spiritual things with people this week. We can just ask "Do you know who St Patrick really was?" and then give them some information about it.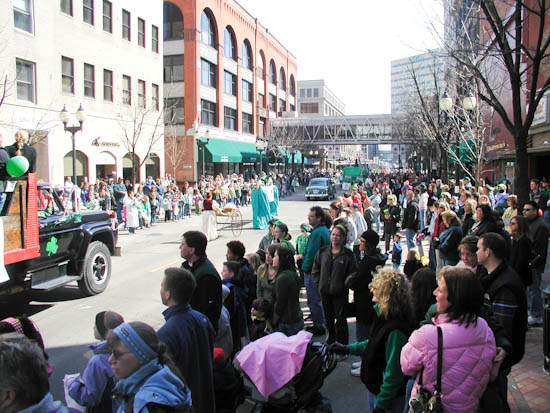 If there is a parade in your town, consider pulling a group together, printing tracts on light green paper, and go spread the gospel! Last year we had such an exciting time….see report HERE!
Click here for our tract.
Click here for two questionnaire possibilities to use to initiate conversations.
Click here to see previous reports from other years.
Even if you can't go to a parade, consider printing some and passing them out to cashiers, neighbors, friends, etc. Just today I passed out some St Patrick's tracts to two cashiers and they both responded with interest and gratefulness. They (like most people) were curious about who he really was!