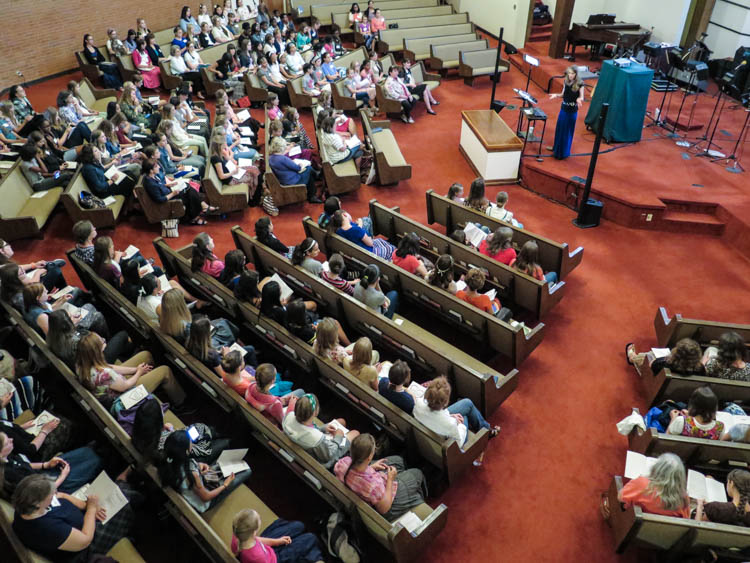 On June 7-8 we held the first official "Speak Truth in Your Heart" Bright Lights conference in Dallas, Texas. For many years we have been doing the same two conferences (the "Strong in the Lord" and "Radiant Purity" conference) so it was special to present totally NEW content.
The name of the conference (and Sarah's soon-to-be-published book) comes from Psalm 15:1-2 "O Lord, who may abide in Your tent? Who may dwell on Your holy hill? He who walks with integrity, and works righteousness, and speaks truth in his heart."
We praise God for the way we clearly saw Him working that weekend. We hope to do many more "Speak Truth in Your Heart" conferences! The need is great for young ladies to be replacing faulty thinking with God's Word. From the beginning, Satan's strategy has been to use deception. Often struggles in our spiritual lives are intensified because we don't know the Lord and His Word well enough! Trusting Him is a natural byproduct of truly knowing Him. Psalm 9:10 says "Those who know Your name will put their trust in You, for You, O Lord, have not forsaken those who seek You."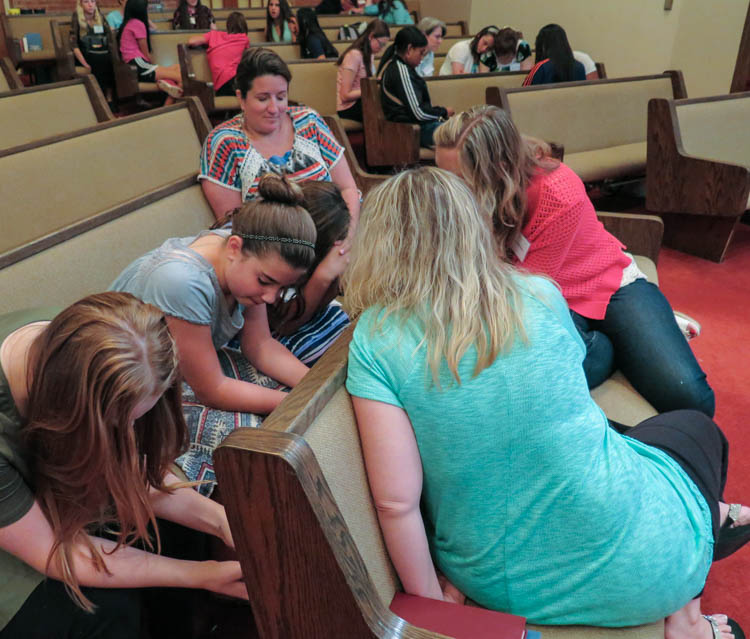 Mothers and daughters, praying together in between sessions.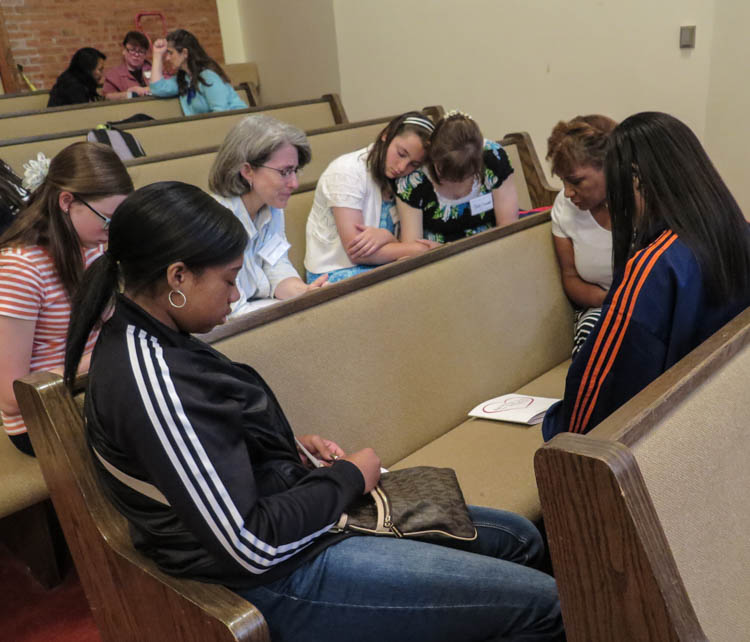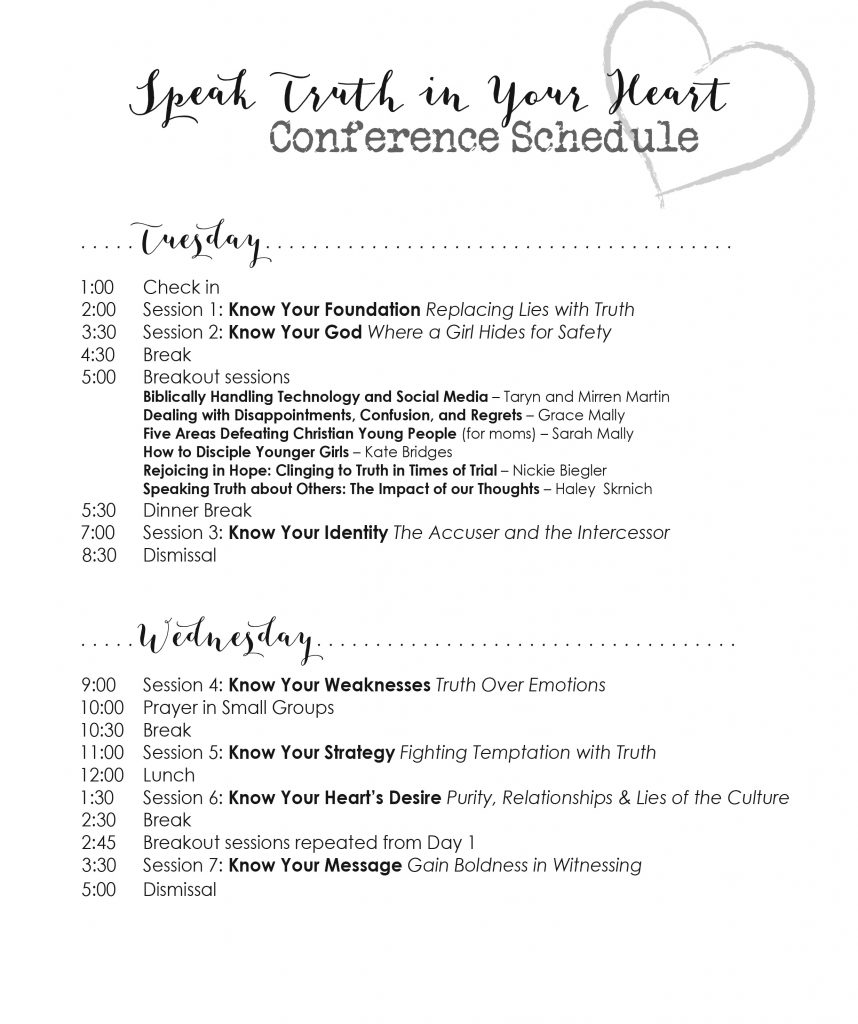 For more information on the "Speak Truth" Curriculum, see this blog post from when Sarah presented it at a camp last September.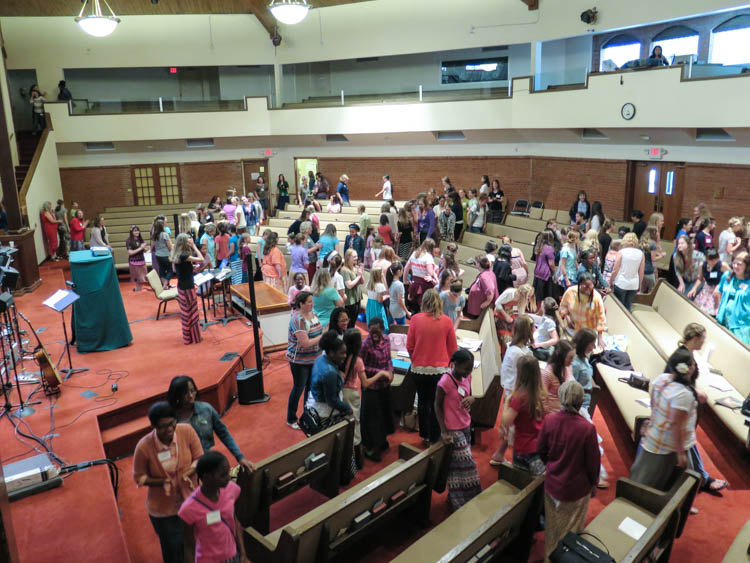 This was a group activity / object lesson on discipleship.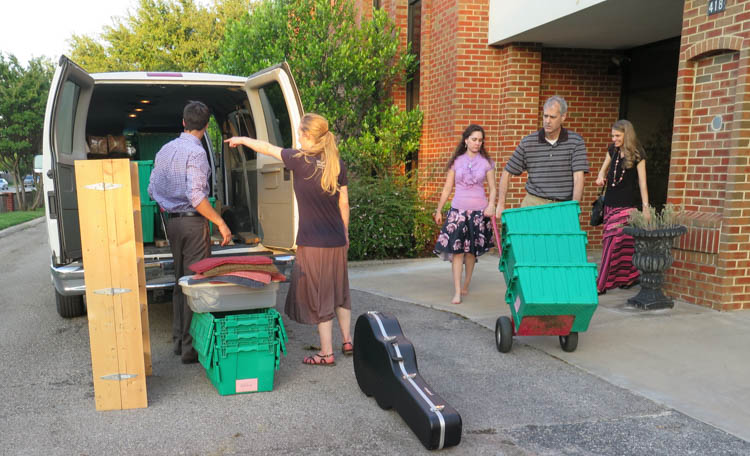 Since Stephen and my dad couldn't be there, we were grateful for the extra help loading up afterward from Daniel Skrnich and Mr. Noland.