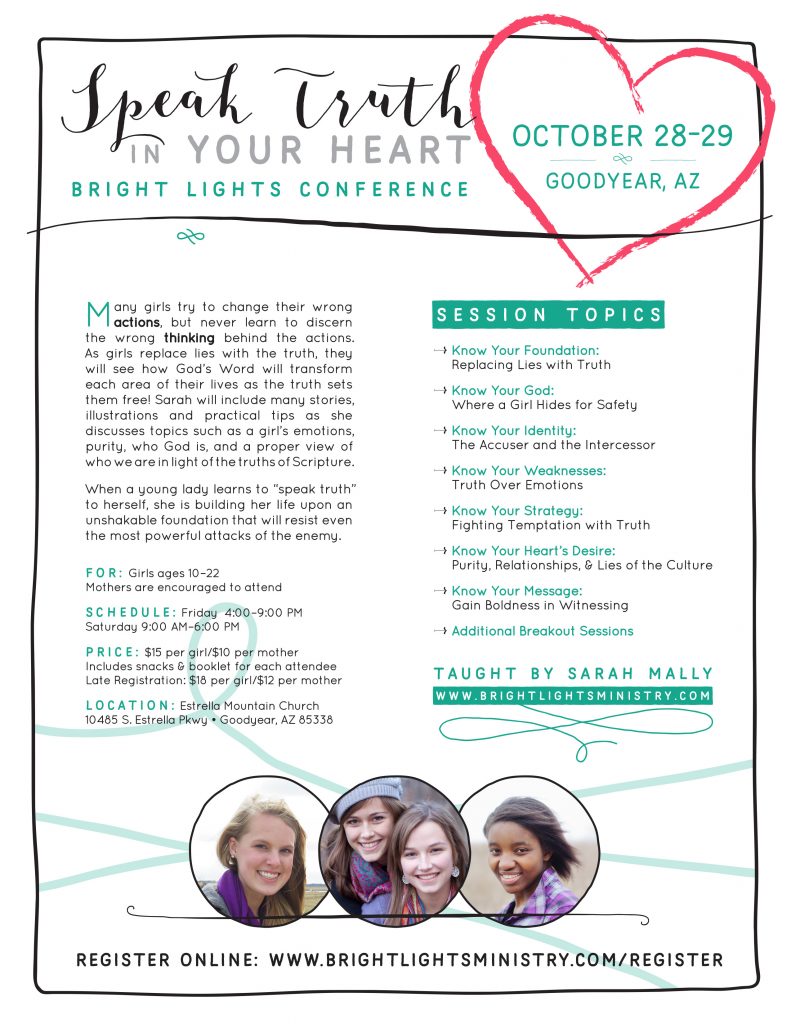 Click here to see full size PDF of flyer.
We're excited to announce our next "Speak Truth in Your Heart Conference." It will be happening in the Phoenix, AZ area, October 28-29.
For more information, see blog posts from when Sarah presented this material at a camp in Washington state, North Carolina or at a conference in Dallas.
See the Bright Lights Facebook / Twitter page for images to share if you'd like to help spread the word. Go here to register.