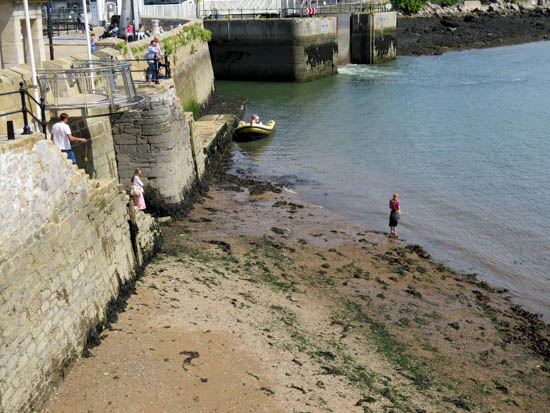 We had the privilege in August to go to the location where the Pilgrims boarded the Mayflower in Plymouth, England.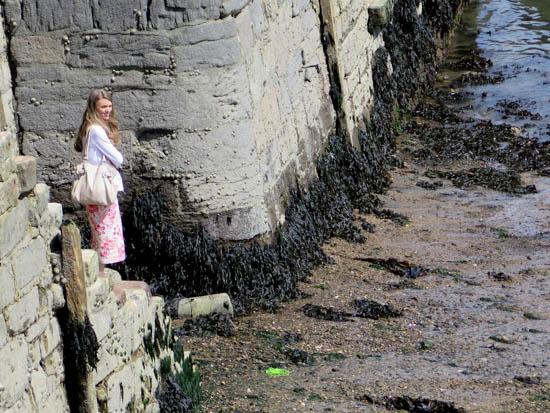 It was an interesting feeling to be there and think about what must have been going through the Pilgrims minds when they took off.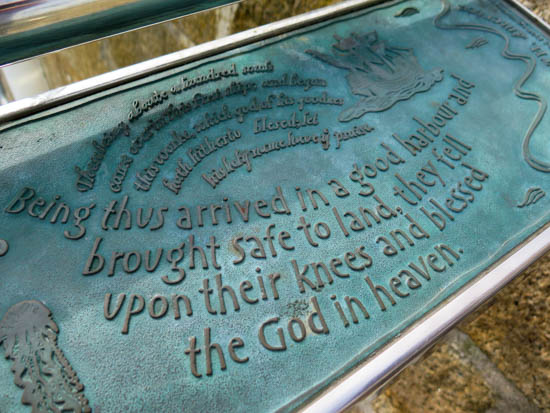 This was the last phrase of a plaque put up as a memorial to the Pilgrims overlooking the steps.
While we were there, we decided to see if we could get into a few conversations with people about the gospel. We knew we a great starting place – we could ask them about their perspective on the Pilgrims!
Both of the encounters on the video below ended up being great conversations (most of which happened after we turned off the camera!) I thought I'd put a few bits and pieces from the conversations here for Thanksgiving! I'm sorry it's a little choppy and windy!
https://vimeo.com/112943779
I received an e-mail from this man later, saying he enjoyed the conversation. Please join me in praying that the Lord raises up laborers unto the [very needy] harvest in England. I believe many are interested in conversing about the true message of the Bible, and very few are sharing it.