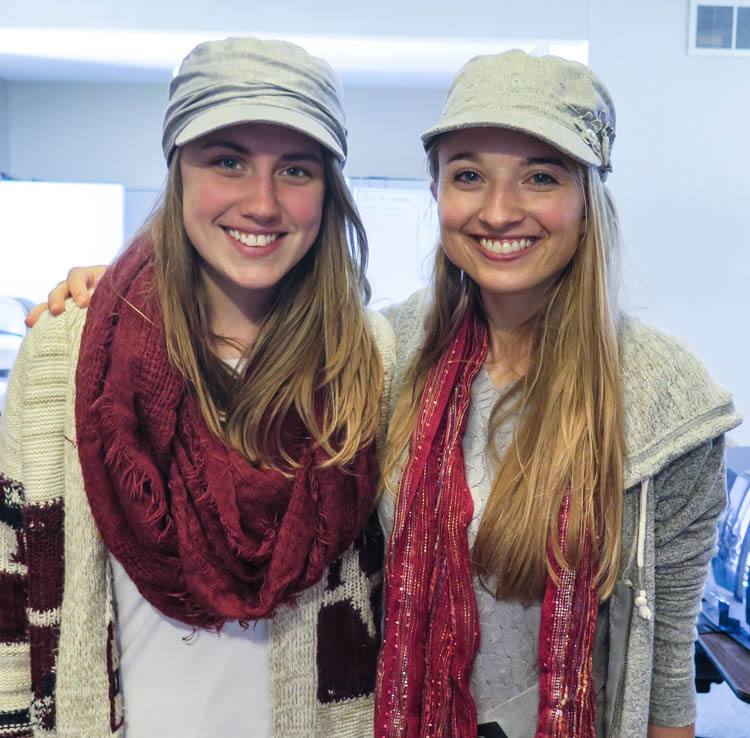 A few weeks ago my friend Kayla wanted to go somewhere to share the gospel, and she suggested the "Pumpkinfest" in a nearby town. I was so glad she mentioned this idea. We decided to meet up and go together. (And no, we didn't plan to match 🙂 )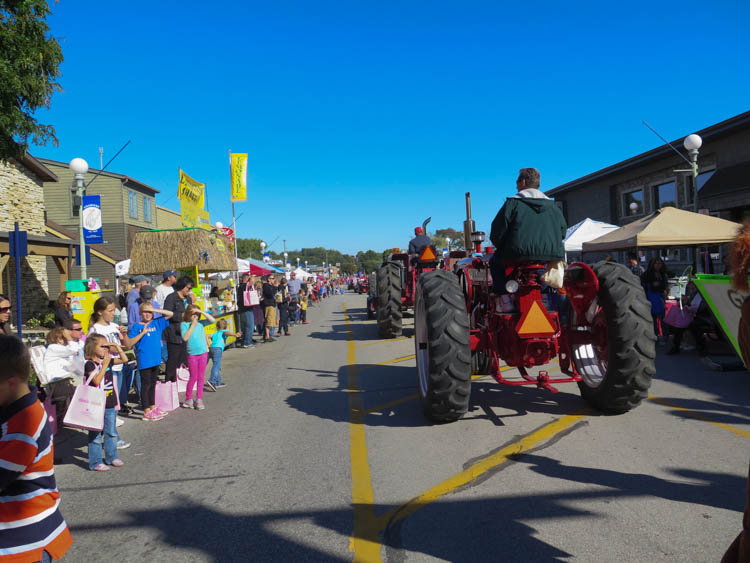 As the parade was getting started we tried to engage some people in conversation (using a questionnaire), but they didn't seem very interested, so we felt a little discouraged. Sometimes that happens. We just have to persevere!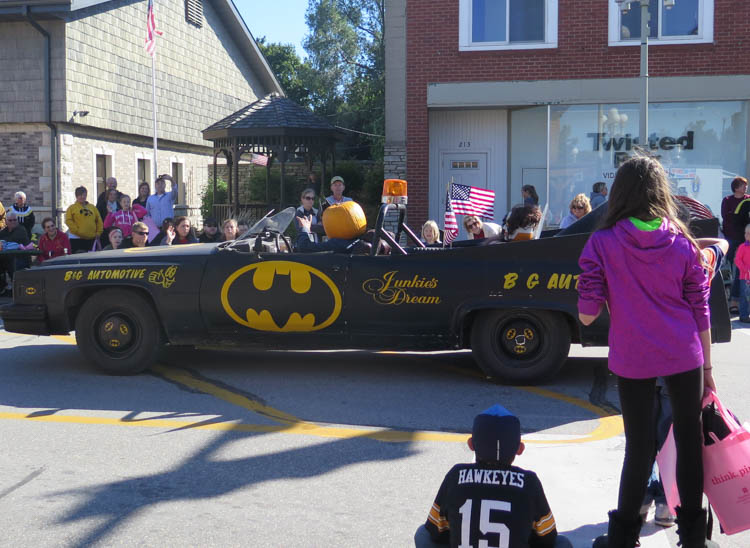 Once the parade was in full swing, we decided to take a break and get pumpkin soup and sit down for a few minutes.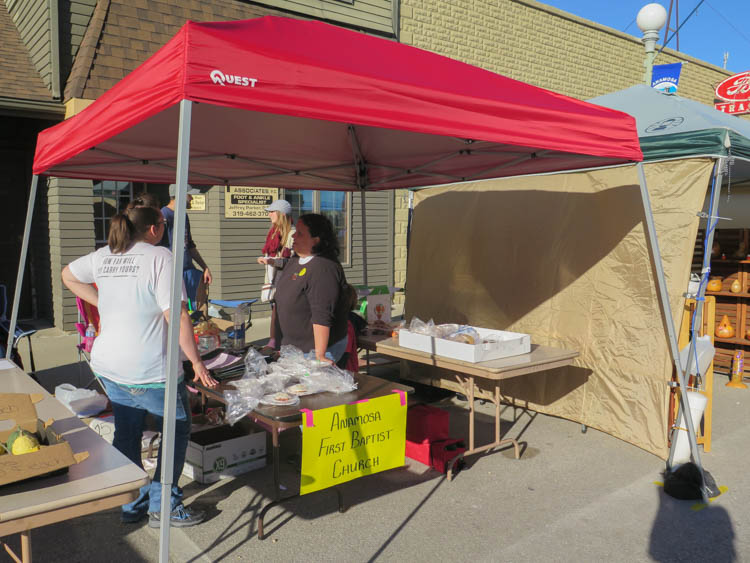 Then we saw this booth selling cookies run by a Baptist Church. I went up and asked them about renting a booth because I am thinking of renting one next year to give away gospel tracts, etc. The lady told me her husband was passing out gospel tracts at a different location in the parade. We learned that they had already heard of our little witnessing team in Cedar Rapids and had wanted to get in touch with us! We told them we'd come back later that afternoon to talk more about it.
Then I noticed a guy walking with a t-shirt that said "Jesus" on the front. I thought, I'll go talk to him. I wonder if he's a Christian?
I gave him a gospel tract. "So… are you a Christian?" I asked.
His friend (who had a picture of a monster on his shirt) put his arm around him and said "He's very, VERY Christian."
We smiled.
"Are you a Christian?" I asked the guy with the monster T-shirt.
"Uh, kind of," he said.
"Well, either you are a Christian or you are not!" I commented.
They smiled.
Kayla jumped in and said, "Well, we are doing a spiritual questionnaire today, would you like to try it?"
Jeremy (with the monster shirt) agreed. He and his Christian friend (Ben) both looked about college age.
Kayla went through a few questions, asking them about their spiritual beliefs. Then she referred to the Ten Commandments and asked them, "Have you heard of the Ten Commandments?"
"No," Jeremy said.
"You haven't heard of the Ten Commandments?" she asked once more, just to make sure she heard right.
"No," he said again.
Kayla graciously explained about them. Not only did Jeremy seem to understand our point about the seriousness and consequence of our sins, he was very interested to hear the solution God provided in Christ! Kayla did a great job sharing with boldness and love!
I looked over at his Christian friend, Ben. Ben seemed pleased we were talking to his friend.
"You should do Bible studies with Ben!" I told Jeremy. "Not everyone has a Christian friend who can help you understand it."
He agreed, and Kayla and I were very encouraged by the whole encounter.
Then we went back to talk more with our new friends at the Baptist booth…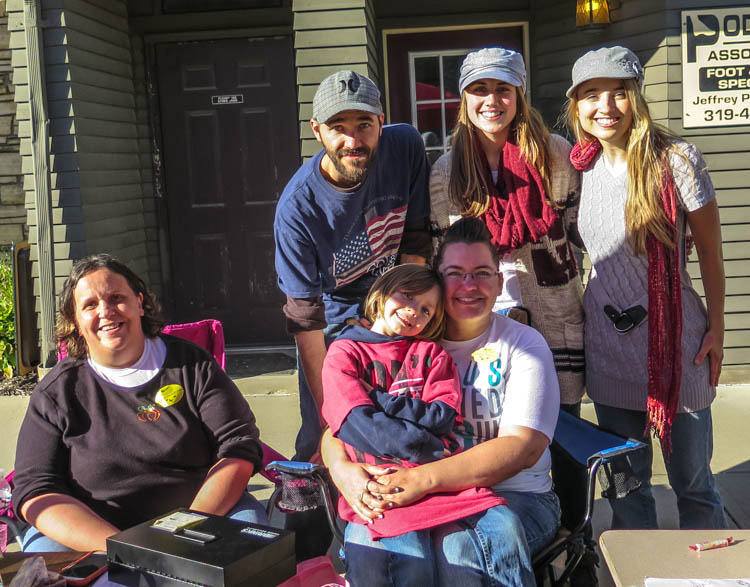 They told us that they used to do various creative Christian floats (combining pumpkins and a cross) in the parade, but in recent years they have come to the conclusion, We just need to put our time into getting the gospel message out there! So this year, they did something more simple. Their high school son carried a cross through the parade while his dad passed out gospel tracts.
I gave them a Will Our Generation Speak? book for their son. Just a few days ago I received this e-mail from him.
Hello Grace, my name is Seth. I am the one that carried the cross in the … Pumpkinfest… [My dad] … gave me the book that you made. I am half-way through it … it lit a light in me that wasn't on. I have prayed and asked God for a witness at school on Tuesday, and guess what?! Moments later my friend Haley walked up to me and started talking to me about God. I was so happy and continued to preach the gospel. Even when people are putting me down. Someone even was being sarcastic and saying "It's stupid that God would curse man just for eating a stupid apple." This doesn't make me mad though, it just fuels the fire of God's works in me….
Praise the Lord for how He is using Seth. He is just one of so many young people I have heard from recently who have shared amazing stories of how God has opened doors for the gospel. The Lord IS raising up laborers unto the harvest. Let's keep praying!!
And guess what? It looks like his family will be joining us to witness at the University of Iowa this Sunday. We'd appreciate prayer, "that God may open to us a door for the word, to declare the mystery of Christ …that [we] may make it clear, which is how [we] ought to speak" (Colossians 2:3-4) !!!