Some projects are just extra hard to complete, and this sign was one of them! There seemed to be a new obstacle to work through at every step. But we saw many answers to prayer. Below are some pictures of the sign creating process.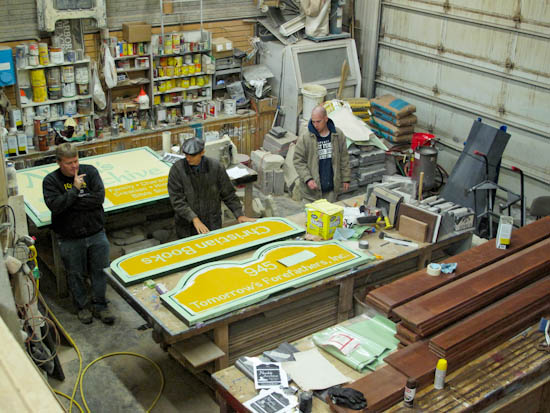 Preparing to sandblast. Mike and our other friends from Wood Graphics down the street were GREAT to work with, and we've gotten very well acquainted because of all we've had to work through together. Lots of decisions; lots of discussion. They were very patient with us. 🙂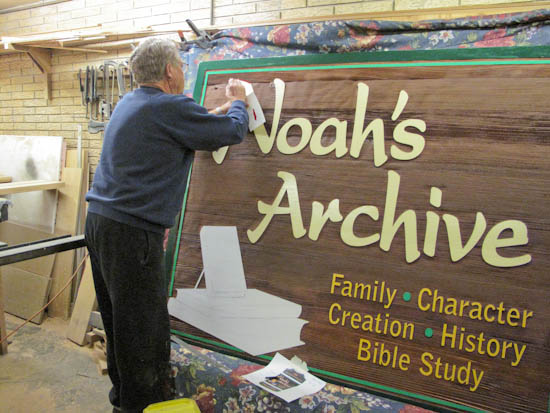 This man has been painting signs for over 50 years and he did a great job.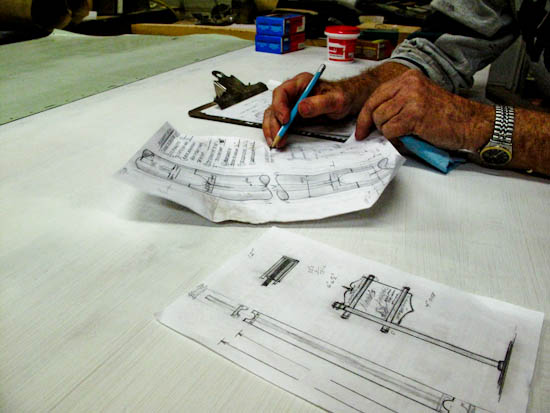 The engineering details of mounting the sign with the new wooden sign post cover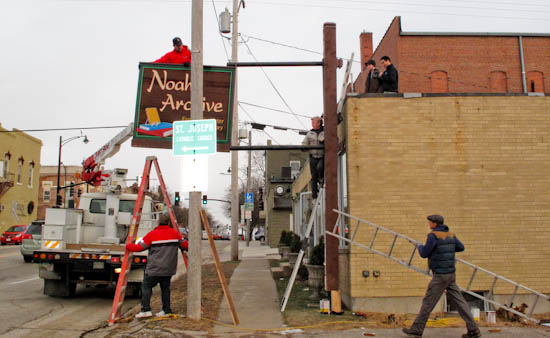 Installation!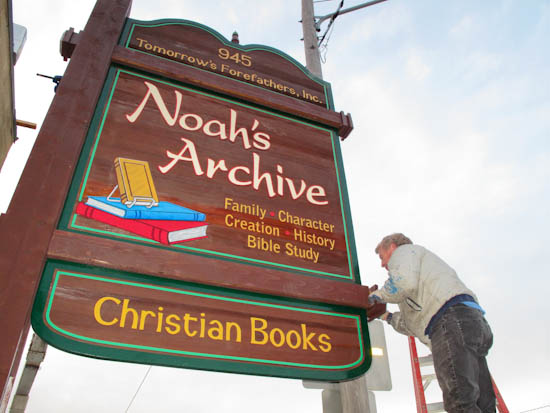 Putting on the last end cap!
"Praise the LORD! For it is good to sing praises to our God; for it is pleasant, and a song of praise is fitting." (Psalm 147:1)