Wow, what a loaded and interesting time I had down there in New Orleans! I learned so much as I tagged alongside the very bold and passionate people who ran the Answers in Genesis booth!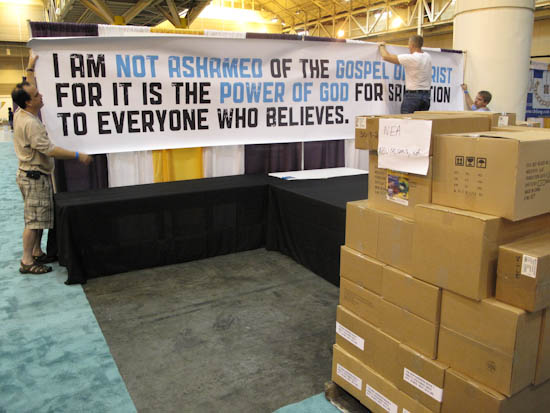 You can imagine how much our banner stood out in the middle of such a secular setting!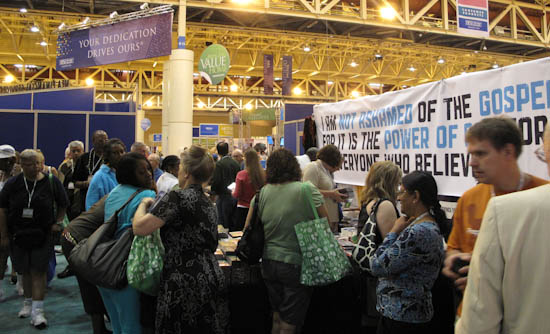 We gave away boxes and boxes of free Creation Science DVDs and books.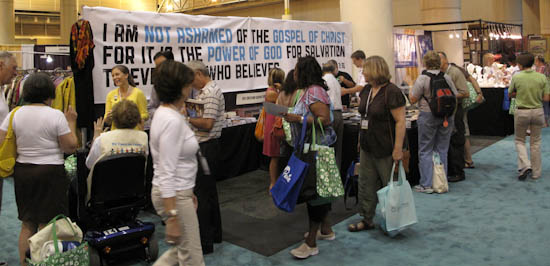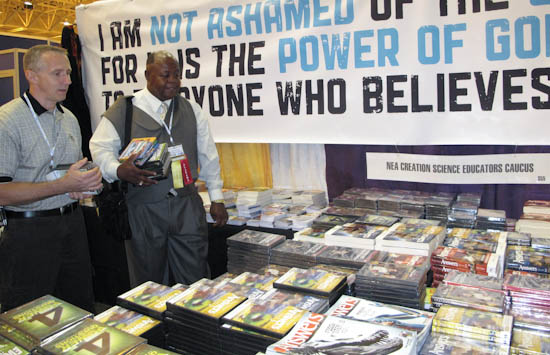 And lots of interesting conversations erupted…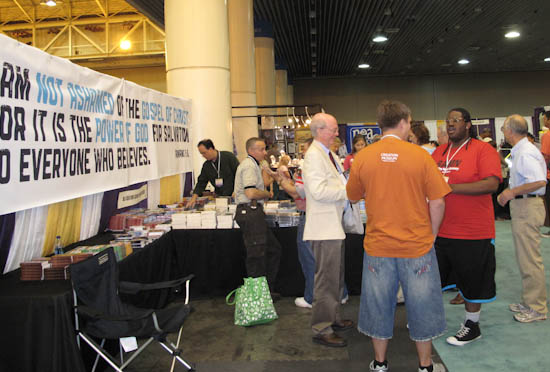 Many opportunities to share the gospel…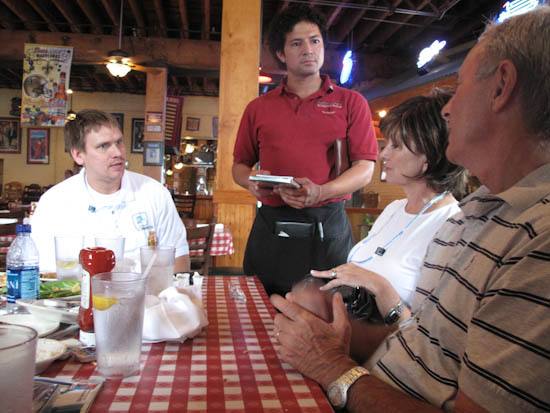 When you have a group of people who love to share the gospel, you end up witnessing to people everywhere you go….
Waiter (burgundy): "So are you all going to do some sightseeing while you are here in New Orleans?"
James (white): "Well, we're hoping to share the good news with lots of people!"
Waiter: "Oh really? What's the good news?"
Mr. Gendron (tan stripes): "That our sins can be forgiven and we have a Savior who paid the price for us to go to Heaven."
Waiter: "Oh so are you part of a religious section of the NEA conference?"
James and Mr. Gendron: "Oh no, we don't believe in religion. Religion is where man 'works his way to God'. The Bible says that God reached down to us."
Waiter: "Well it is very interesting to hear your perspectives on this. But maybe I should get your order first and then come back and talk some more."
We all laughed and agreed.
Later our waiter came by and told us that his brother recently became a born again Christian and had been e-mailing him about it. We talked some more with him and gave him some DVDs. He thanked us sincerely.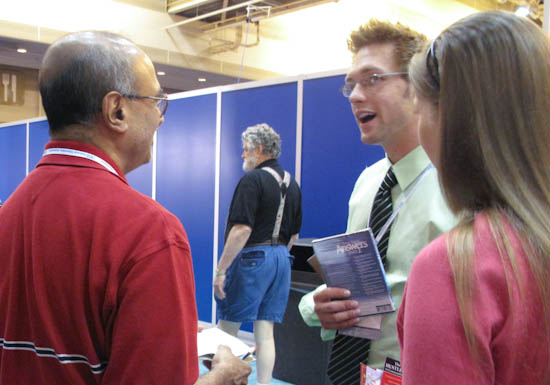 Some people loved what we are doing, some were intrigued…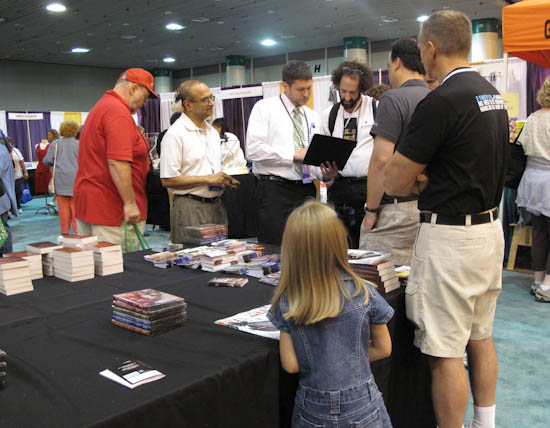 And some were angry…like the man in the white shirt and tie (a science teacher) who was looking for a way to cause trouble for our booth and stated in no subtle language that he was not happy about the materials we were giving out. The 20 minute debate that followed was fascinating as it was obvious that he had no evidence to stand on to back up his beliefs when confronted with the truth and logic of Genesis.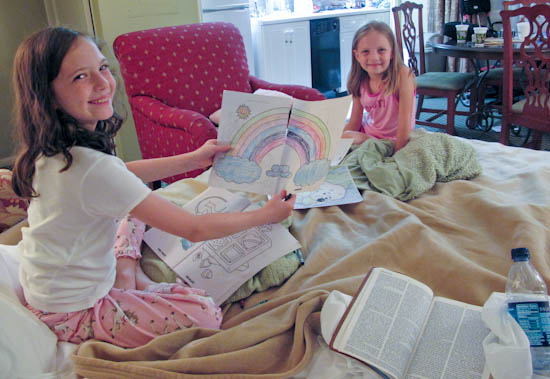 My roommates! Grace and Faith are wonderful young evangelists themselves and I really enjoyed spending time with their family!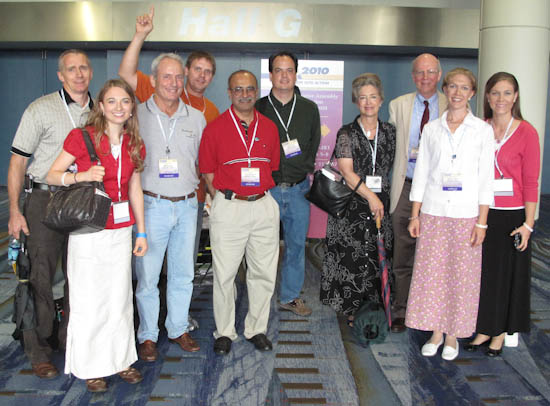 Here is a portion of our team. Some are on staff with Answers in Genesis, and the others are evangelists / apologists from around the country. Dr. Jobe Martin and his wife and two daughters were there (right), and it was so much fun to get to know them. Taryn and Mirren also run conferneces for young ladies and they have a neat family ministry.