…was 45 years ago, TODAY! It was May 3rd, 1969.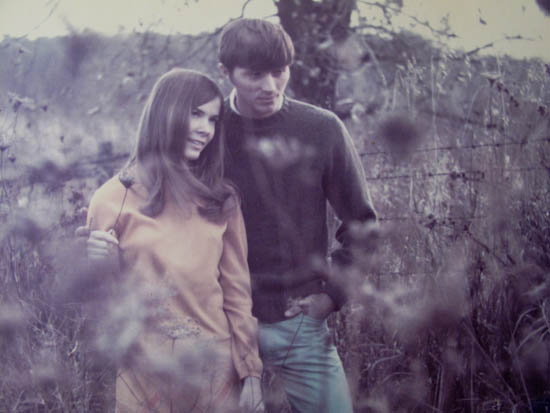 They had a pretty rocky relationship. Almost every time they talk about their past they insert comments like, "We were so immature." "I wish someone would have taught me …" and, "We made a lot of mistakes."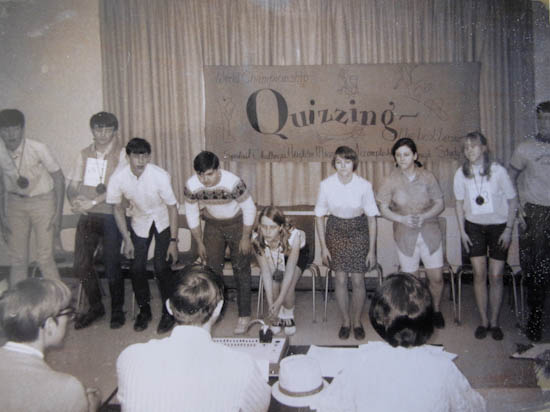 After my mom rejected my dad for about a year, she finally agreed to go with him to a Youth For Christ Rally where they were doing Bible Quizzing. (My dad was a coach.) She thought Dad was "just okay." [smile]
She didn't fall in love with him till a while later when she saw him in some ministry leadership roles. (As a side note, my dad continued leading Bible Quizzing and it was a huge part of our family activities growing up. It's difficult to express how grateful we are for this now because of all the Scripture it caused us to memorize. If you're interested, see here. )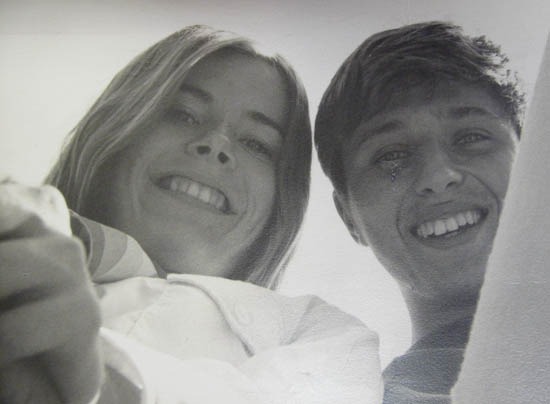 They think this was the first picture they ever took together.
My mom at the the first Youth For Christ staff retreat they went to together, talking to her girlfriends … probably about "Harold."
Mom and dad kept breaking up and getting back together. One time my mom even transferred to a different college, hoping separation would help the relationship!
At first, my mom wouldn't even talk to my dad. But then, once she fell in love with him, my dad couldn't decide if he should marry my mom! He called off the wedding after it was all planned, and my mom moved to Florida as a school teacher. All I can say is praise the Lord they actually got married!!!
My parents are quick to share about their past mistakes and all the lessons the Lord has taught them. The hard times they went through has given them wisdom, compassion, and understanding.
Email from Dad to Mom today:
Our first date was 45 years ago TODAY! Saturday, May 3, 1969

Reply from Mom to Dad:
Wow….that is amazing! Well, after going through A LOT in the last 45 years I can truthfully say that "we are crazy about each other!"
One of the (MANY) things I really respect about my parents is their humility with us kids, with each other, and with others.
I am so grateful to the Lord for them. Of course, I could go on and on about my amazing parents [smile] … but I think I will stop there for now. They are leaving for a date now and I need to get them to proofread this before they go [smile].
I'll conclude with one picture that will sum it all up [HA HA HA, I'm so glad Mom and Dad are letting me post this one!]: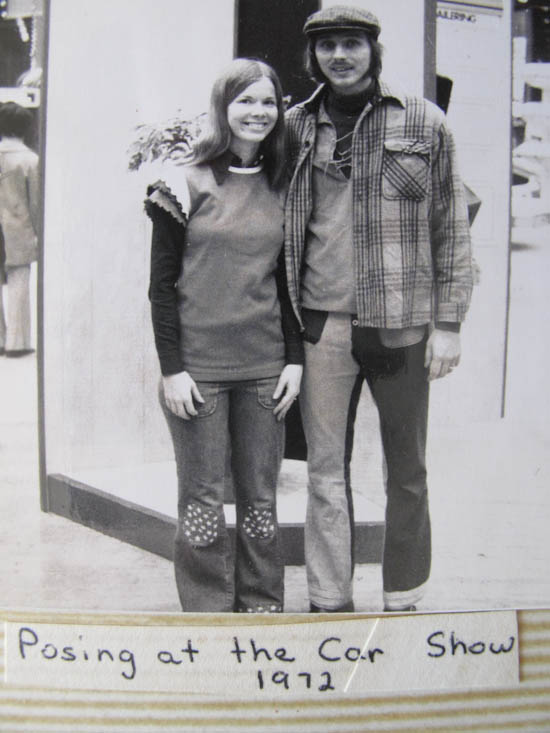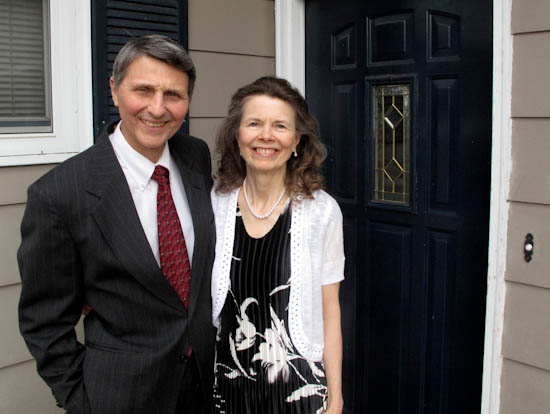 And here they are walking out the door for their date tonight, which they seem pretty excited about. 🙂