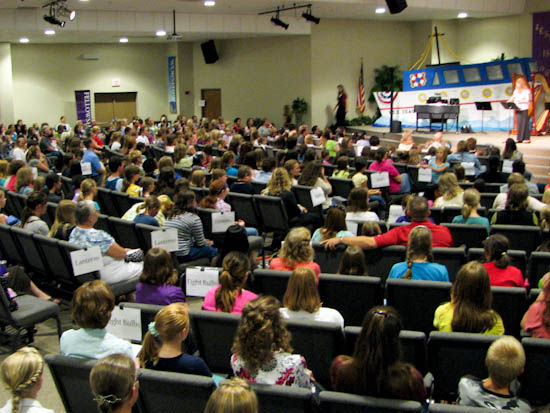 I thought I'd post a few more pictures from our last set of conferences in Oshkosh, Wisconsin and Omaha, Nebraska.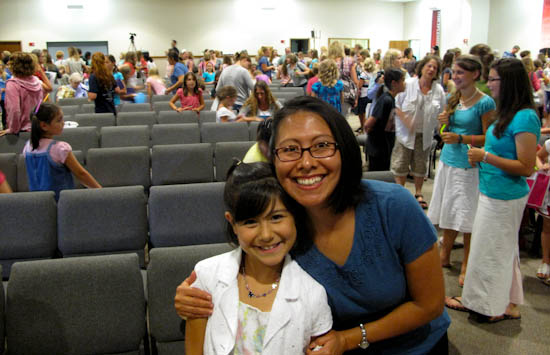 Conference attendees!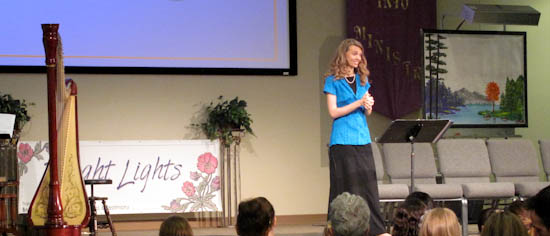 Sarah sharing about guarding your heart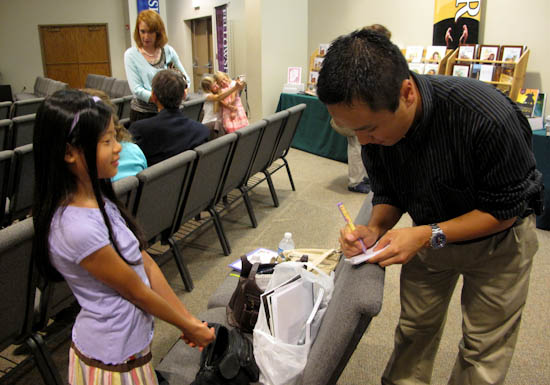 Hannah and Stephen
The kitchen always becomes the popular gathering place for our team of leaders. Here we are eating bran muffins and smoothies brought over by Mrs. Kolar, who hosted the conference.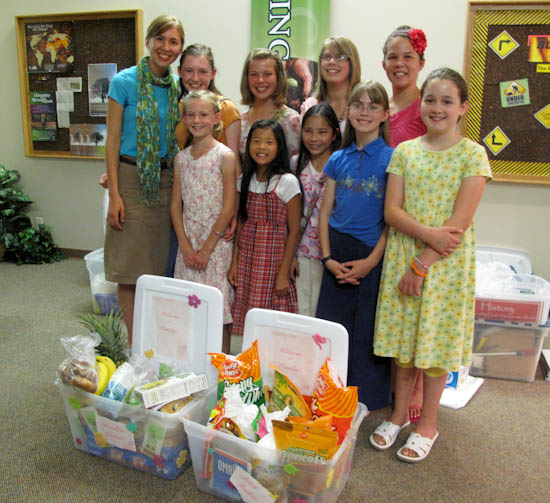 We really appreciated Lindsay (left) and her very sweet and enthusiastic Bright Lights group. They brought our team some snacks one afternoon.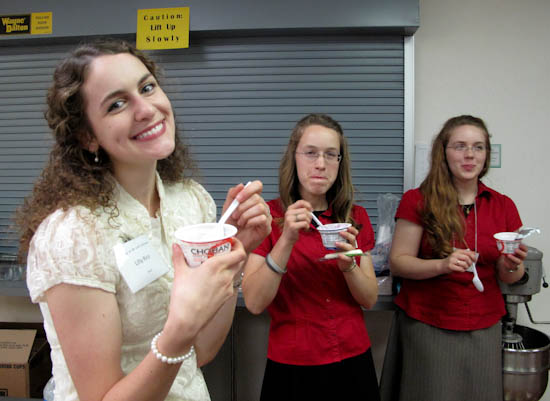 …and we REALLY enjoyed them. Right, Lilly? 🙂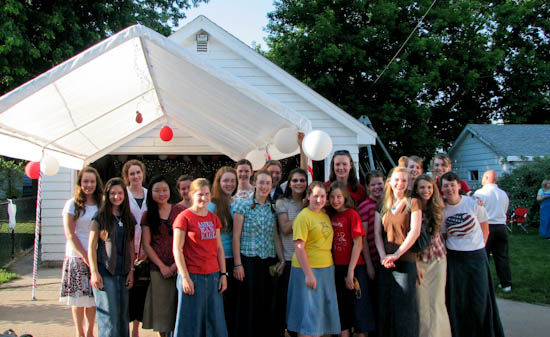 We also really appreciated the families that hosted the conferences in Wisconsin! Here is our team with several girls from Serena Kamp's Bright Lights group at a 4th of July cookout.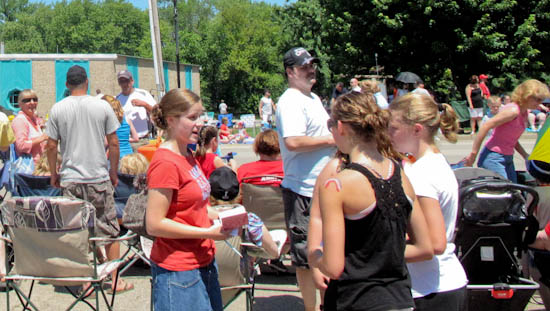 On the 4th of July our group of leaders (about 20 girls) went to a local small town parade and passed out our little tracts called "The Price of Liberty" about how just as our freedom was purchased through the blood of soldiers who gave their lives, our spiritual freedom with God was purchased through the blood of Jesus Christ. Hannah (red shirt) got into a very good conversation with these girls about the gospel and how one can know they have peace with God.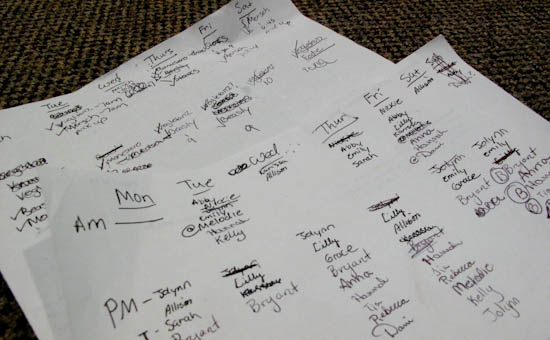 Here is the shower schedule for our team of leaders. It's a little different living with 15-20 girls for two weeks! But we don't know what we would do without the great team of girls that God has brought together to help us lead the conferences. We have a lot of good times together!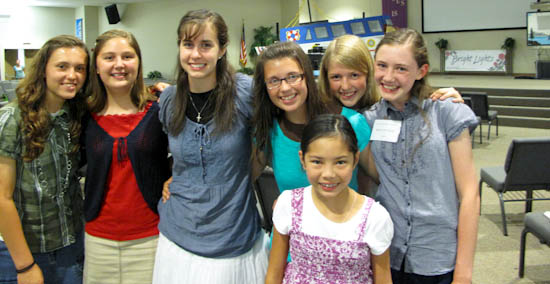 We also appreciated many girls who were local to the area who helped as assistants on small groups.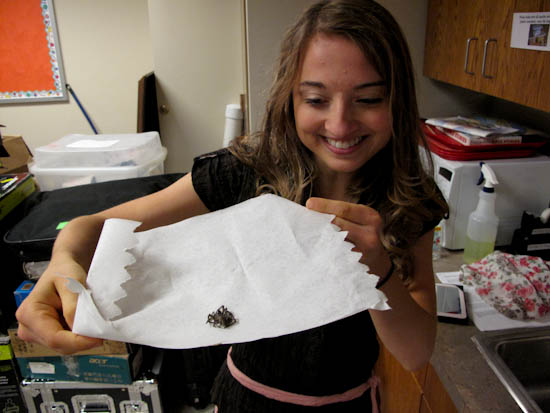 And THIS is the spider that gave me and Nickie a very…um…exciting wake-up one morning. It looked quite a bit bigger with it was alive and standing up just inches from Nickie's pillow.
All in all, it was a wonderful trip and we are looking forward to seeing what God has in store for our next trip to Pennslyvania and Ohio. We are leaving in three days now!