We are very excited to be bringing Mark Cahill to speak in Cedar Rapids in just over a month. His ministry has greatly impacted my life, and I'm praying that my city will be impacted in the same way. Each time I pick up his book or listen to one of his messages I get excited about witnessing all over again! I'm grateful for the practical steps and ideas he lays out for the rest of us who desire to reach the lost.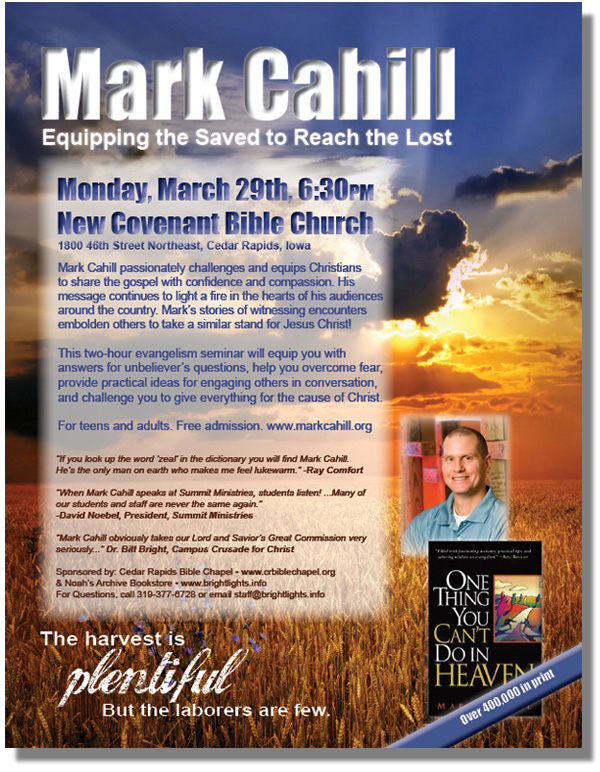 Click here to see an 8-min Youtube of Mark Cahill speaking.
To Download a flyer, click here.
Contact us for questions or more information.