Last weekend Josiah and I had the excitement of teaching a weekend of witnessing training sessions to a couple dozen youth at a church in Indiana. It was a great encouragement to us to be with them and see the spiritual fervor and love in their local church body.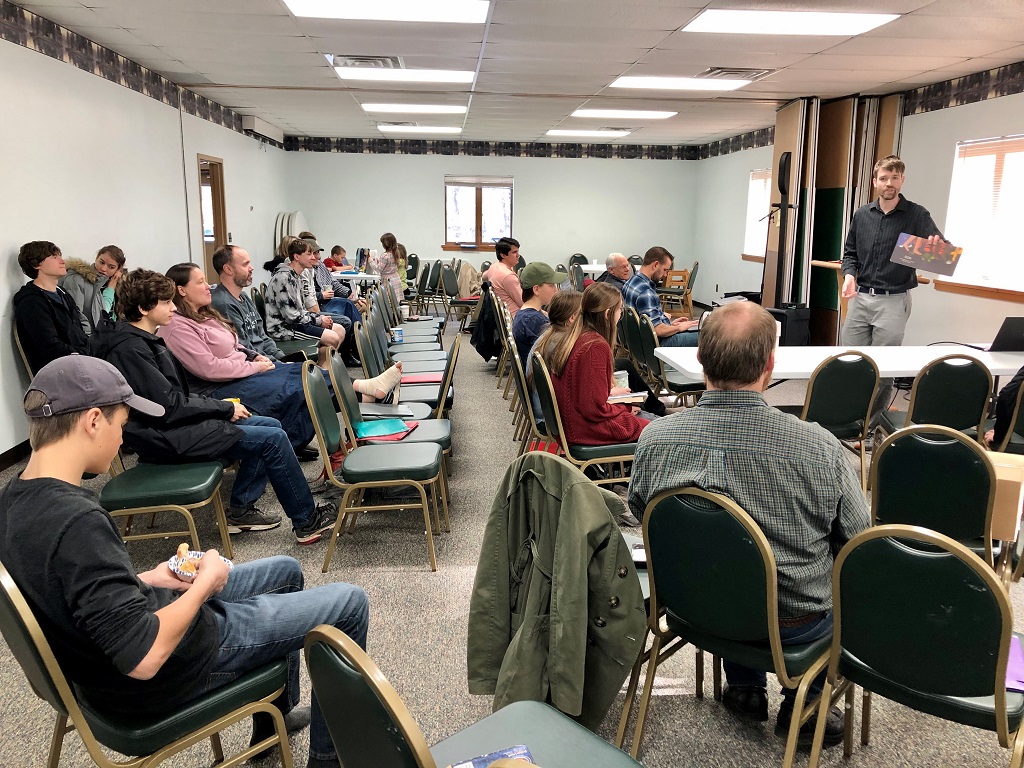 Josiah sharing about the simplicity of the gospel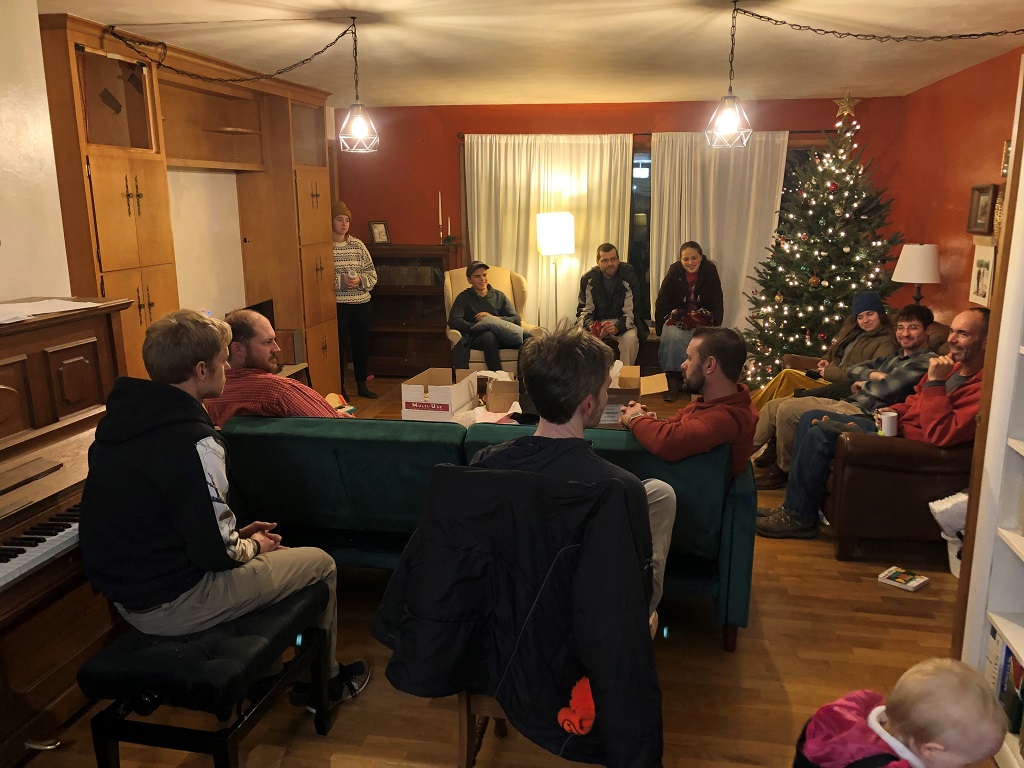 Sharing stories after we went out witnessing at a Christmas event downtown

Josiah and I especially enjoyed participating in the 1 1/2 hour prayer meeting that this church family has every Sunday afternoon. It was special to see the joyful participation of so many young families who stay together all day for spiritual fellowship.
We were invited to speak at this church because we got acquainted with a man and his wife who attend the church at the Alliance Homeschool Leaders Conference in September where Josiah and I did the same training course with the group of teens. Below are a few photos from that event.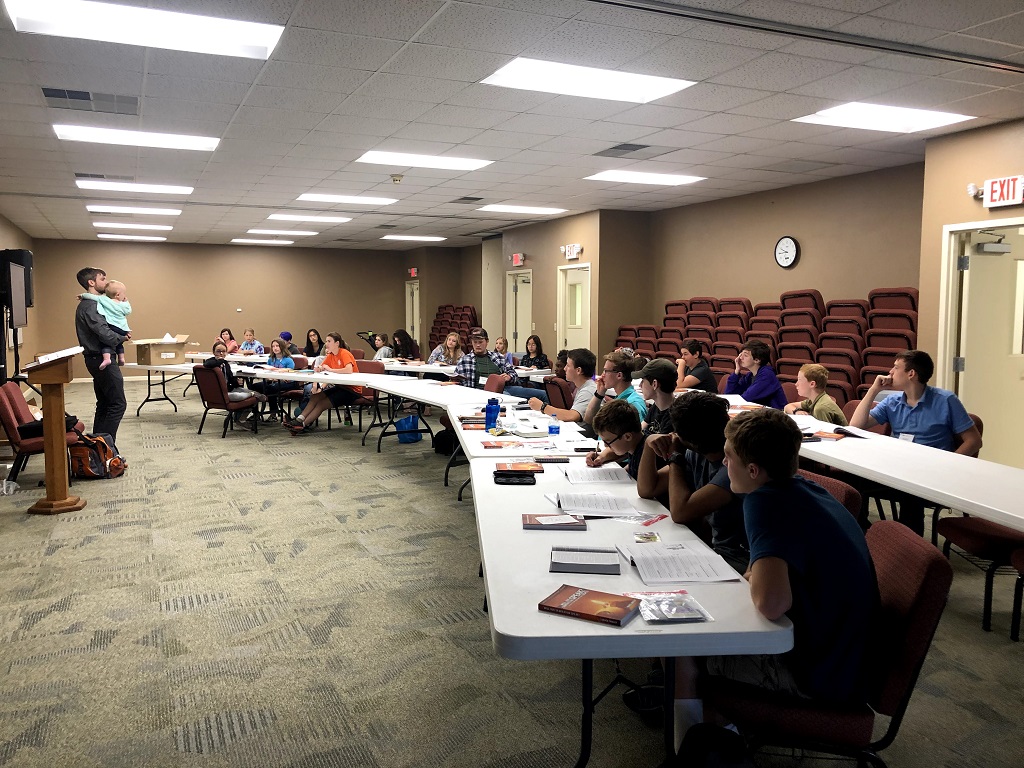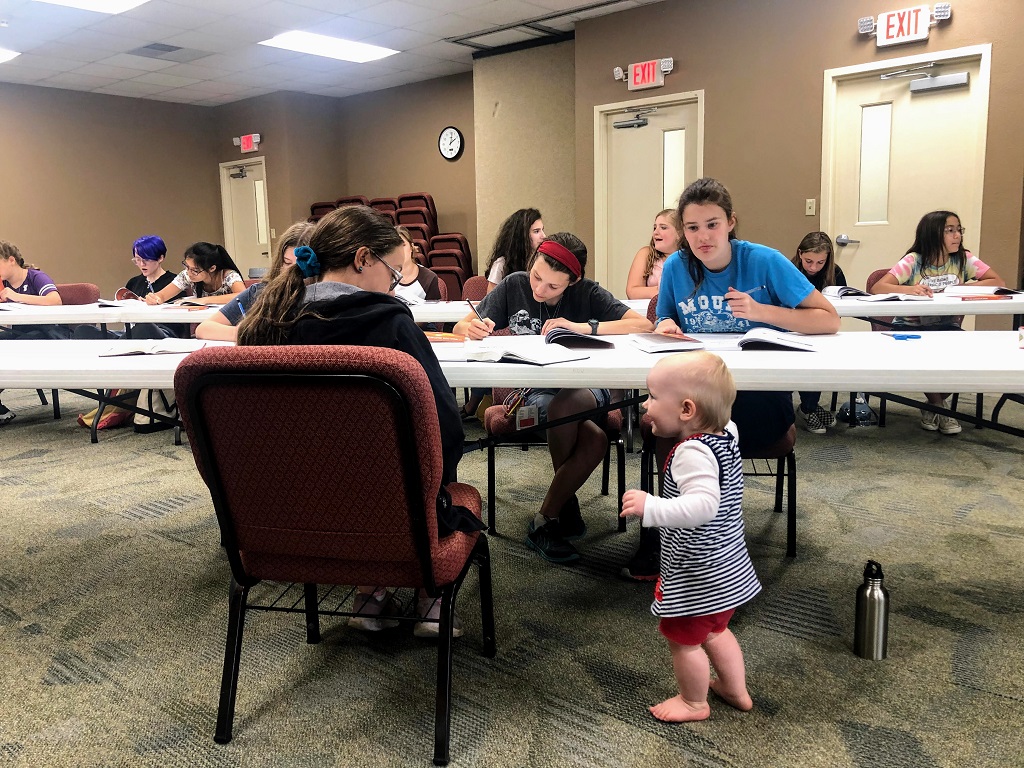 There are challenges to traveling and teaching with a one-year-old, but thankfully Hosanna loves making new friends.
Josiah and I organized our teaching in such a way that when one is sharing, the other can watch Hosanna. Our teaching sessions are short, sprinkled with video clips, and ending with discussion and interaction. Topics include overcoming fear, articulating the gospel with accuracy and power, eliminating excuses, using gospel tracts, listening yet leading, having pure lives, and living with our eyes set on the Bema (judgment seat of Christ for believers).