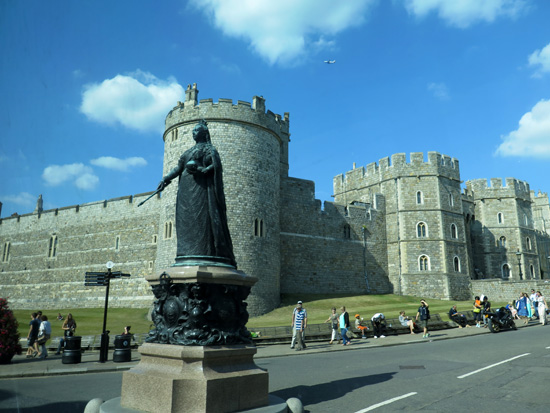 We have just finished our 5th day in England! Each day has been wonderful. Here's a picture of Windsor castle I snapped as we were driving by! Feels strange to actually see REAL castles :).
The "Equipping Conference" ended this afternoon. Great fellowship, many new friends … we were encouraged! This afternoon we drove to London, and the next conference starts tomorrow, hosted by a Chinese church here.
We'd appreciate prayer that the next two days the Lord would be working in a mighty way in all of our lives. It is definitely exciting to interact with people here, and see what the Lord is doing in this part of the world.
More reports coming later.