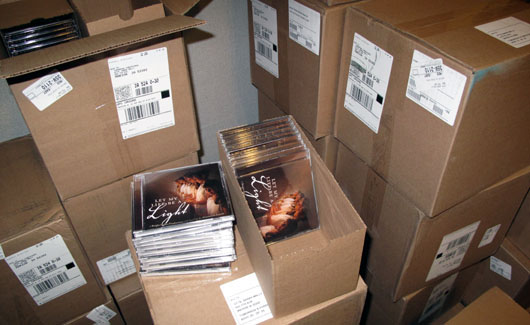 We are thrilled to announce that the Bright Lights CD is now available!
When Rachel Wissmann asked me back in April at the Omaha Bright Lights Conference if we had ever considered making a Bright Lights CD, I told her it was one of those projects I wasn't sure if we'd ever get to. But–when she offered to help with it–that was a different story! I presented the idea to my family and our "family meeting" on the issue ended very quickly as we all agreed the offer was too good to turn down.
The Lord answered prayer beyond our expectations in the production stages of the CD. It is our continued prayer that this CD would have a mighty impact in people's lives!
Below is a little "taste" that Stephen put together.
[flv:http://tomorrowsforefathers.com/files/smile_song.flv 480 368]
For more information or to order a copy, click here.
Also, if you think of it, the Wissmann family could use extra special prayer this month as they are serving Him in Branson, MO.
"Great is the LORD, and greatly to be praised; and his greatness is unsearchable. One generation shall praise thy works to another, and shall declare thy mighty acts." Psalm 145:3-4