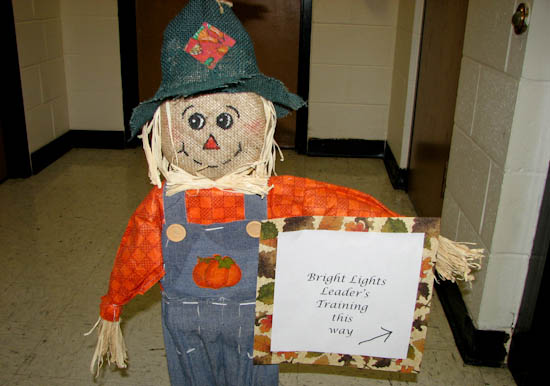 We are praising God for a very special time He arranged in Council Bluffs, IA, last weekend!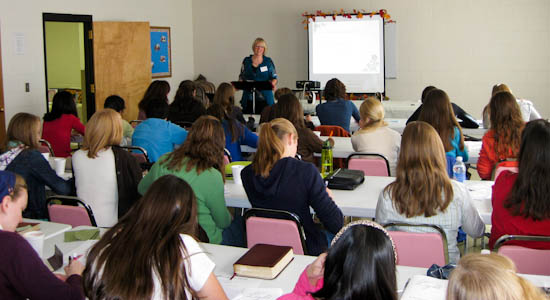 Bekah and Nickie each taught some of the sessions, and the rest were videos that had been recorded at the last Leader's Training, in October of '09.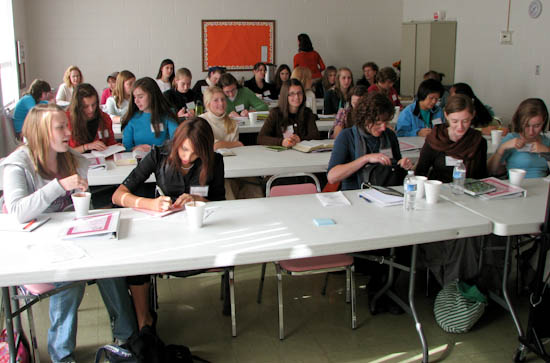 The Lord brought together an enthusiastic group of young ladies, and many of them are planning to go home and start their own Bright Lights groups now! Praise the Lord!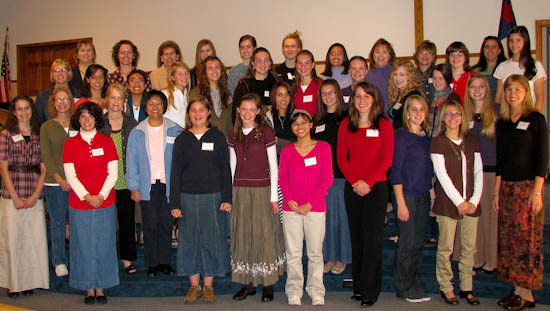 Several of the girls shared stories of all the scheduling conflicts they had to resolve to be able to attend. We saw many answers to prayer. Many attendees came at the last minute. It will be exciting to see how the Lord continues to work in each girl's life!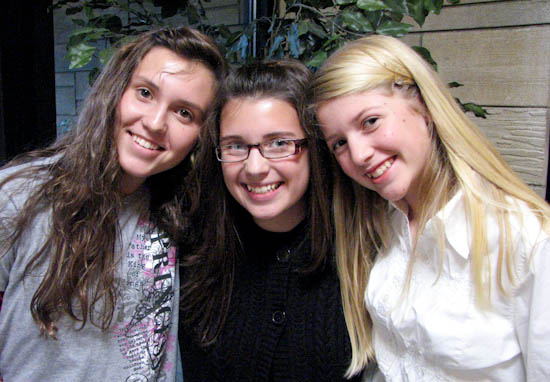 From what I hear, these young ladies are the motivation behind the training. 🙂 Emily, Kaylin and Audrey are the daughters of Karen Selandar who hosted the training conference and worked so hard to make it special. Thank you again, Selandar family!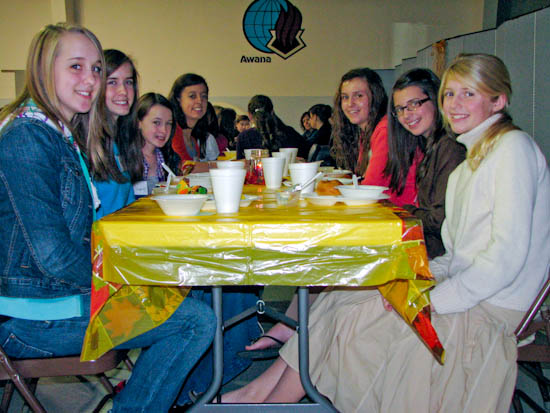 Food and fellowship… always a highlight, right? 🙂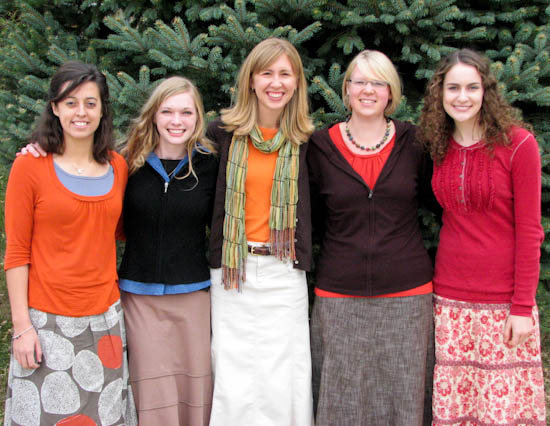 Tia, Nickie, Lindsay, Bekah, Lilly
Nickie and Bekah were grateful for the extra help Tia, Lindsay and Lilly provided as they came alongside to share testimonies and get acquainted with everyone.
"For the grace of God that bringeth salvation hath appeared to all men, Teaching us that, denying ungodliness and worldly lusts, we should live soberly, righteously, and godly, in this present world; Looking for that blessed hope, and the glorious appearing of the great God and our Saviour Jesus Christ; Who gave himself for us, that he might redeem us from all iniquity, and purify unto himself a peculiar people, zealous of good works." (Titus 2:11-14)