I was working in my little cubicle the other day when I heard a very loud racket. I walked out and found my dad and Stephen in full combat…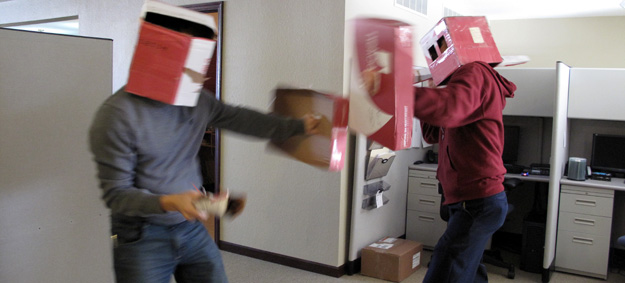 They told me they were "testing" the armor they were going to use for an activity at Light Shop.
(For those who don't know, "Light Shop" is Stephen's boys discipleship group that meets every time Bright Lights meets. It stands for Leaders In Godliness, Holiness and Testimony.)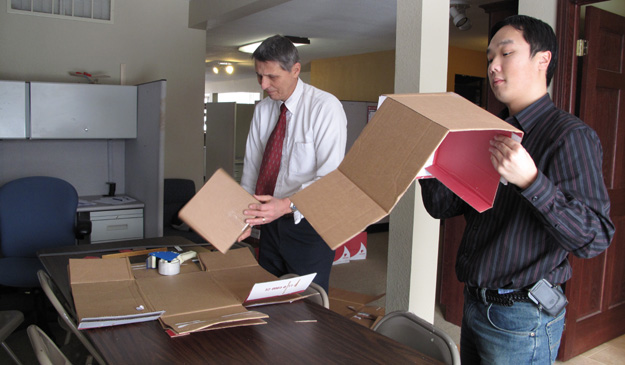 Dad and Stephen prepared 24 helmets, swords, and shields.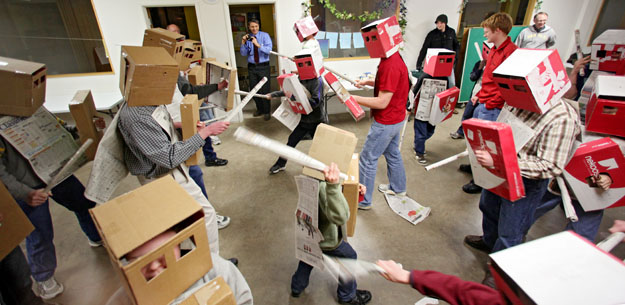 There were 12 guys in brown and 12 guys in red. The objective was to knock the newspaper breastplate off your opponent. As you can see, the activity was a big success.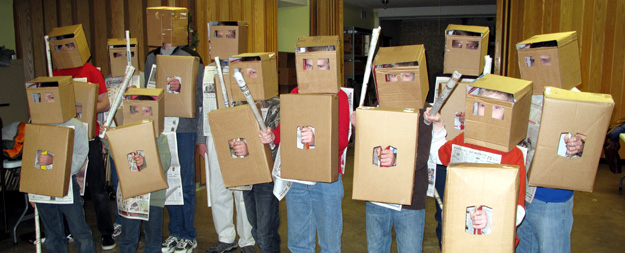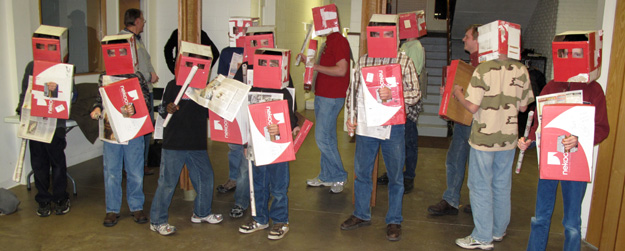 Stephen (along with David Jones who helps him teach) taught the young men about Ephesians 6 and how we are in a spiritual battle and need to know our weapons.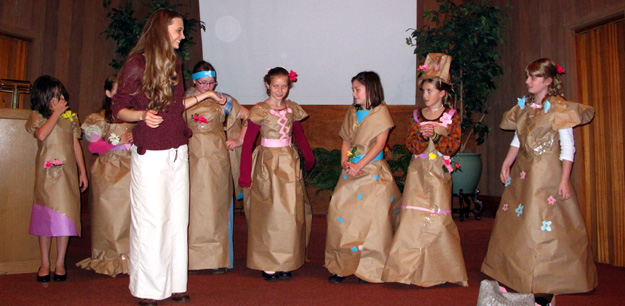 In Bright Lights we try to be a little more feminine. 🙂 We've been going through a series of lessons on being "daughters of the king" covering topics such as femininity, modesty, inner beauty, joyfulness, etiquette, etc. As daughters of the King, we need to remember Who we belong to and Who we respresent! At one of our recent meetings we gave each small group 15 minutes to create a complete outfit with brown paper and tape. Everyone had a good time, and some of the outfits the girls came up with were pretty impressive!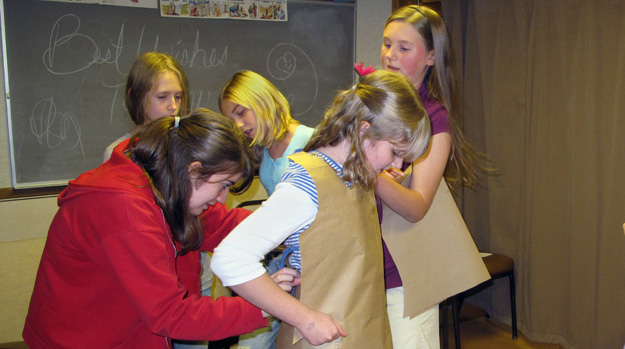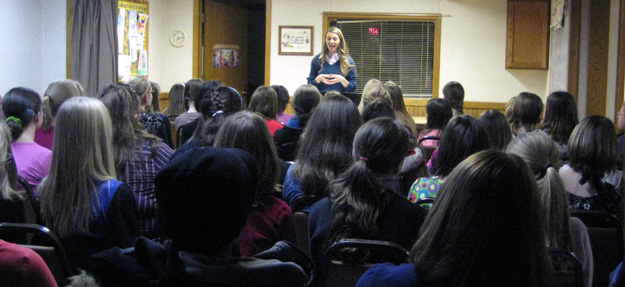 The theme of the lesson last week was on "pouring yourself out" and learning to die daily for Jesus. (I Cor 15:31) Sarah told some amazing stories of great missionaries and martyrs who went through tremendous sacrifice to proclaim the gospel. Then she emphasized how God values not only the big sacrifices, but also the daily little sacrifices we make in serving our families and those around us. He sees and weighs the heart. It's not necessarily the intensity of the suffering He rewards (we can't choose our circumstances) but the response of our heart to whatever He allows. May we, like Paul and Silas in prison, sing praises in the midst of difficulty.