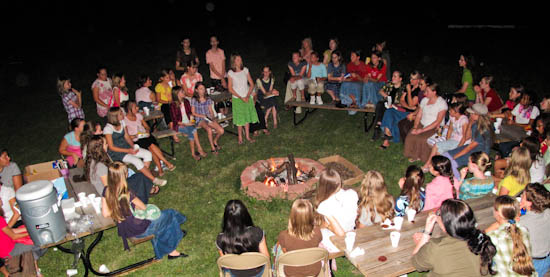 After our last Bright Lights meeting here in town, we all went outside for a campfire/sharing time. It was very encouraging to hear girls sharing about how the Lord has been working in their lives.
One girl shared that at the recent Bright Lights conferences, the Lord had convicted her of a number of things she needed to confess to her parents—it was a whole list of things, actually. As I'm sure you can imagine, this was NOT an easy thing for her to do. But God gave her courage, and after confessing everything to her parents, she said she had a much better relationship with the Lord, her parents, AND her siblings. Also, she emphasized how God gave her a new understanding of the cross and the seriousness of her sin, and a new delight in His Word and prayer.
Several other girls also shared about some good, yet difficult, decisions the Lord had convicted them to make as well. Praise the Lord!