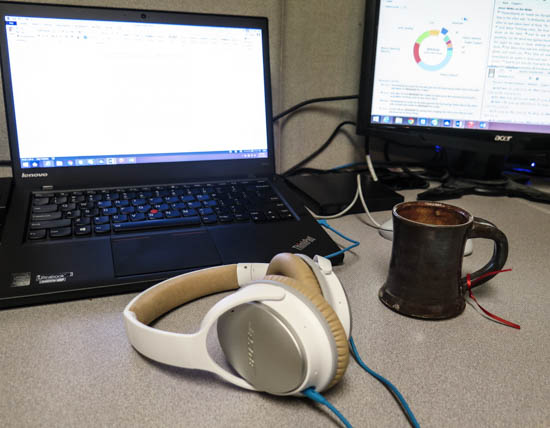 We celebrated my birthday a few nights ago. A friend commented, "Only a month late? You guys are doing great!" We're not always real punctual with birthday celebrations around here. =)
Stephen gave me a gift that is already proving to be a big help for the study guide I'm trying to write: noise cancelling headphones! I think my grandpa thought it was very amusing that he had to actually tap on my head yesterday morning to get my attention, lol. Basically all of the technical items in my life have come from Stephen—he has a way of giving me things that I then use ALL the time, and I'm pretty sure these will be no exception!
Birthdays remind me of God's grace. I began thinking you know, I really don't get any credit for being born… yet 'just because it's my birthday' I get all this extra love from family and friends. We have done nothing to earn God's grace and favor — in fact, we've done the opposite and earned His punishment. Yet, God is a giver GRACE and we will forever be awed by that.
A few years back I read this journal entry by David Brainerd on his 24th birthday. It certainly wasn't an "all about him" birthday! The best times are when it's all about Christ. "This day I am twenty-four years of age … This has been a sweet, happy day to me: blessed be God. I think my soul was never so drawn out in intercession for others. Had a wrestle with the Lord tonight for my enemies, and I hardly ever so longed to live for God; I wanted to wear out my life in His service, and for His glory." -David Brainerd's Journal, April 20, 1743

"But God, being rich in mercy, because of His great love with which He loved us, even when we were dead in our transgressions, made us alive together with Christ (by grace you have been saved)" Ephesians 2:4