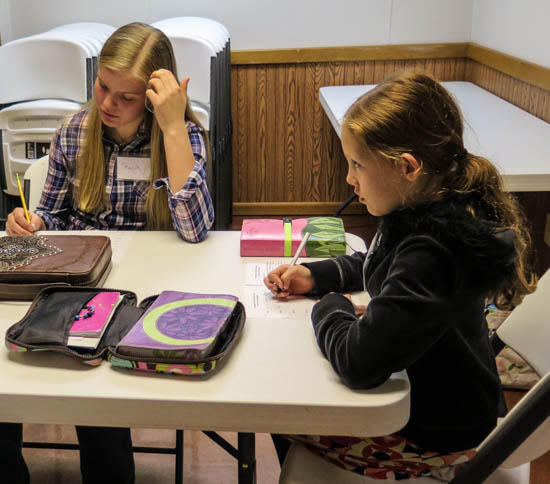 Last Monday night Sarah planned something a little different for our local Bright Lights group. Rather than teaching all of the girls together, she had the older girls in our group lead "Bibles study stations." The younger girls spent the evening going from one station to another until they had been to all seven stations.
Every twelve minutes, Sarah would play a song on the piano. That was the signal to get up and move on. (We gave each girl a list in advance of the order in which she should move from station to station.)
I thought I'd document it in case any of you other Bright Lights leaders would like to do something similar in your group. (Thanks to Nickie for getting the pictures.)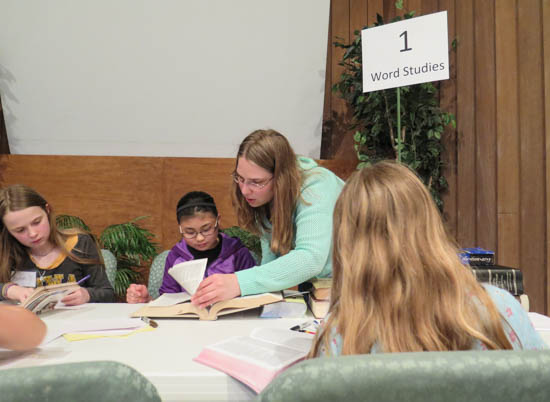 Station 1: Word Studies Marie led this group, sharing how it's helpful to identify key words in a verse or passage and use a dictionary, concordance, etc. to really understand what that word means. My grandpa contributed by bringing a whole box of dictionaries and concordances for us to borrow!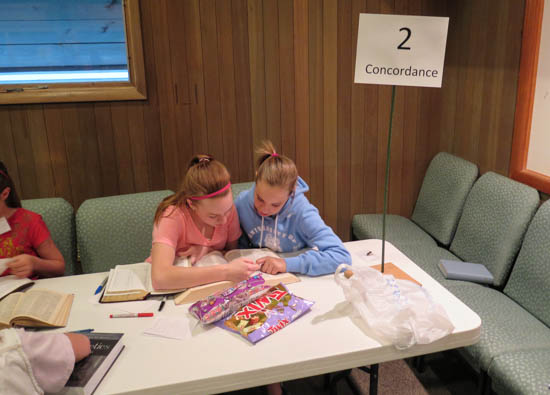 Station 2: Concordance Abilene taught this station. One girl said it was her favorite station and commented, "We have a concordance at home. I'll have to start using it." =)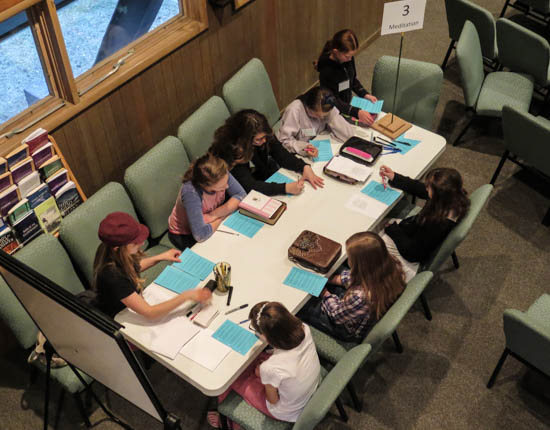 Station 3: Meditation on Scripture We wrote verses on 3×5 cards and talked about ways to get them into our hearts–such as quoting them to ourselves, emphasizing a different word each time. Biblical meditation (thinking about Scripture!) is the opposite of what the world thinks of meditation (emptying your mind). If we are thinking about verses while we are doing the dishes, in the shower, and all throughout the day, we will blessed as Psalm 1 tells us!
Station 4: Observations Layel helped girls use the questions: who, what, where, when, why, and how to deepen their understanding of a passage. I heard that Layel did an excellent job helping them see that they can learn a lot more when they stop and ask a few simple questions about the passage they are studying rather than simply reading straight through. After all, we girls like to ask questions, right?! =)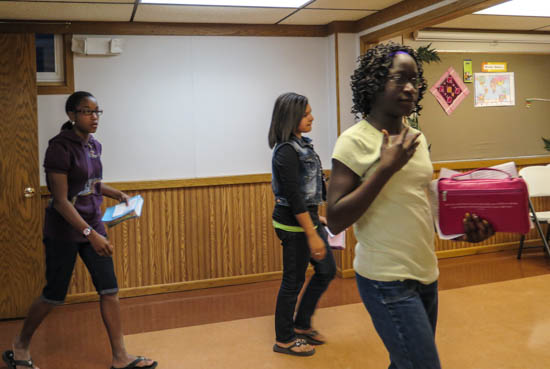 The piano is playing! Quickly move to the next station =)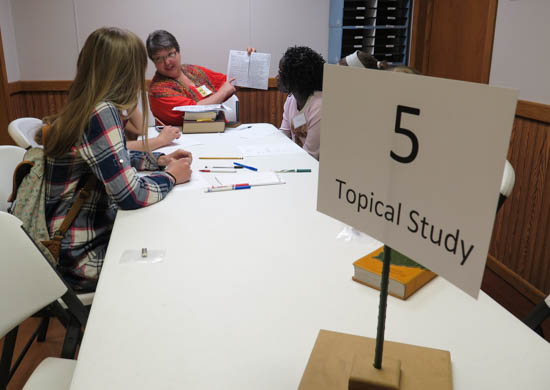 Station 5: Topical Studies
Mrs. Kissling from our church came as a special guest to help out. She shared how doing topical studies is one of the things that has helped her in her personal Bible study.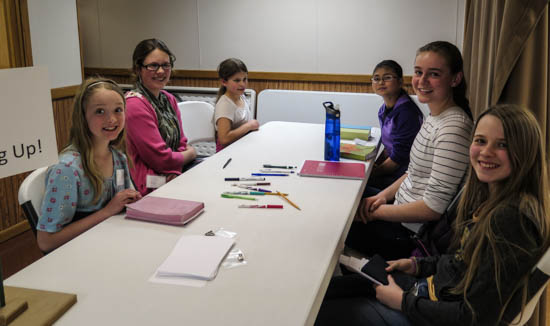 Station 6: Waking up! Don't laugh–this is a very necessary part of the process and a valuable skill to learn! =) Molly (in striped shirt) gave lots of practical ideas about how to wake up and be alert in the morning. She also created a morning checklist for each girl to take home.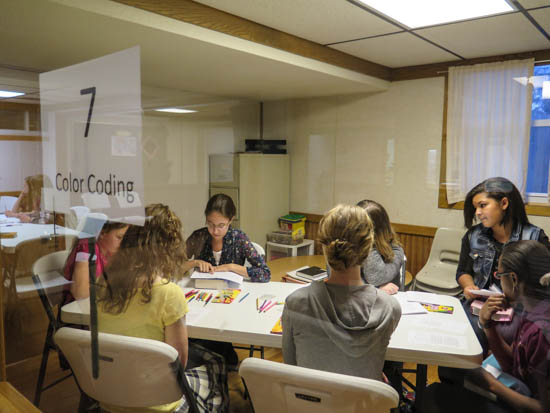 Station 7: Color Coding Elizabeth (blue shirt on the left) did a great job giving ideas about color-coding key words. She prepared a sample sheet to help the girls get started.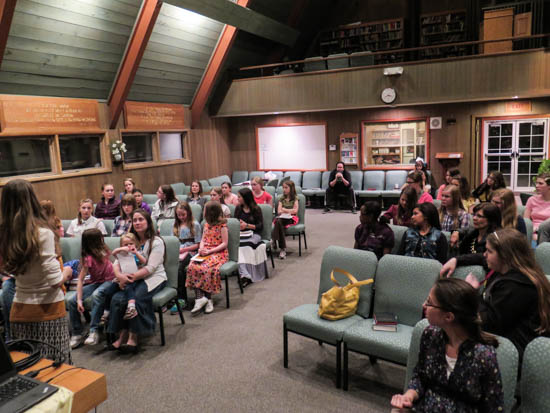 "What did you girls learn?" Sarah asked as we came back together. It was sweet to see them raising their hands and sharing what they learned.
We overheard one of our littlest girls telling her mom, "Mom! I looked up a word in the dictionary tonight!" It's special to see the girls experience new ways to study the Bible for the first time, and express enthusiasm about what they are learning.
The Lord is raising up young ladies with a heart for Him and His Word! May we all continue to seek Him in His Word in deeper ways, and pray with David, "Incline my heart to Your testimonies" (Psalm 119:36)!