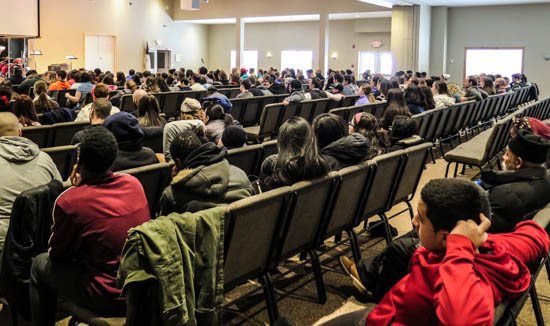 Last month I had the privilege of being part of the "26 Below" retreat, run by CMML (Christian Missions in Many Lands) the missionary sending organization of the network of New Testament-patterned Bible churches that I have grown up in.
It was a very challenging and refreshing time.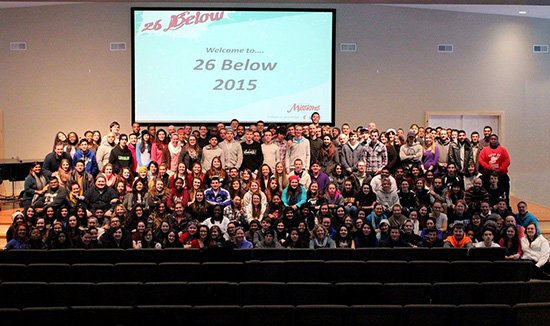 The speaker was Nate Bramsen, missionary to Niger. The day of the conference he got word that religious extremists were burning churches in Niger and burned a place of worship in his village (a stone's throw from his home), and almost burned his home and teammates' homes. His team had to leave the area.
I think Nate's Christ-like response to this news made an even stronger impact on the retreat attendees than his messages.
"Some call them terrorists, but I call them blind," Nate mentioned, emphasizing that when we look at the cross we can't help but "fall in love with them" and pray for their salvation! I'd encourage you to read the article he wrote for the Gospel Coalition about these events.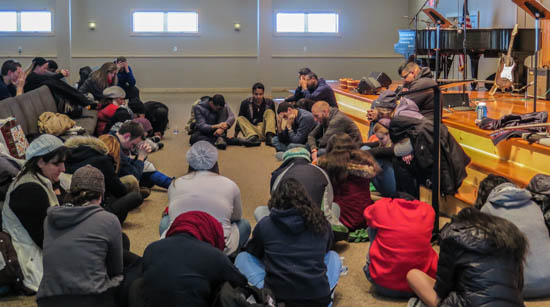 We had a one-hour prayer meeting for Niger, asking the Lord to use these events to draw people to Jesus. I normally don't pray for just one country for an hour, and doing so reminded me of how much you can think of to pray for regarding one country simply when you just keep praying!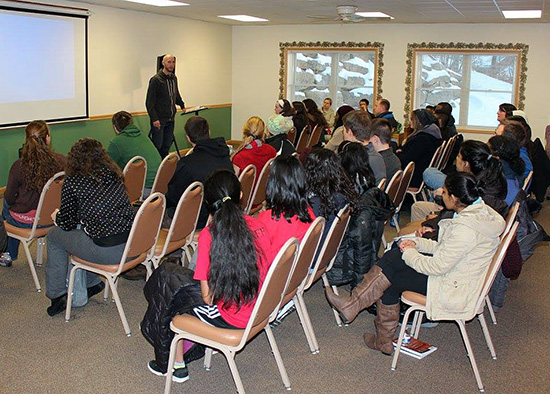 In the Q and A time, one topic that was addressed was this: following Jesus sometimes means you will be alone and may not always have the fellowship you desire. But you will have Christ, and He is enough.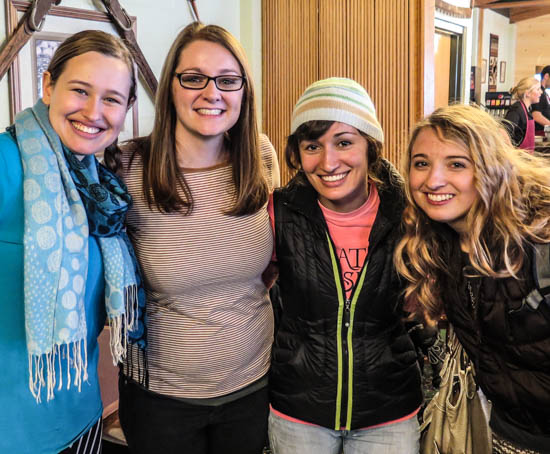 I really enjoyed my roommates. =)
The fellowship at this conference was so sweet. Raw, honest, Christ-focused, and energizing – it's such a gift from the Lord to enjoy fellowship with other like-hearted young people who are excited about the gospel and using their lives to proclaim it.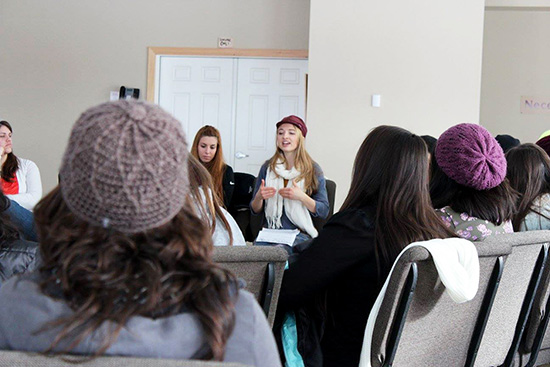 Girls breakout session on purity called, "Satisfied in Jesus: Purity and Struggles of the Heart." I was blessed by the sharpening comments the girls contributed. One girl spoke of the "idolatry of the heart" that a crush can be. Another emphasized the simple cure of looking at the cross when we're struggling with getting our focus right.
The topic of the conference was "Transparency." I appreciated Nate's point that a Christian's transparency shouldn't be simply "being real" or "just being you," but rather "being clear" or "being invisible" so that the world can see Christ IN you. How much do people not see Jesus in me because they simply see so much of ME? Transparency is getting out of the way so that they see Christ.
To hear the messages from the conference click here. Or, to hear Nate's podcasts on Matthew click here. (Some of my favorite podcasts have been "Shut the Door", "The Anatomy of Anxiety", and "The Answer to Anxiety")