Registration is open for our upcoming two Testify camps at the Iowa State Fair and Willowbrook Bible Camp. Because of space limitations, we decided to do two camps this year. Camp 1 will be August 8-12 and Camp 2 will be August 15-19.
It has been a thrill to see the Lord work and bless at these camps in previous years, and we anticipate Him to do the same in 2019 as we pray. Speakers will include Bryan Osborne, Micah Tuttle (Bryan at Camp 1 and Micah at Camp 2) and Tony Ramsek.
Register here. You can register as a day camper if you're local, or for the full camp (which includes housing) if you're coming from out of town.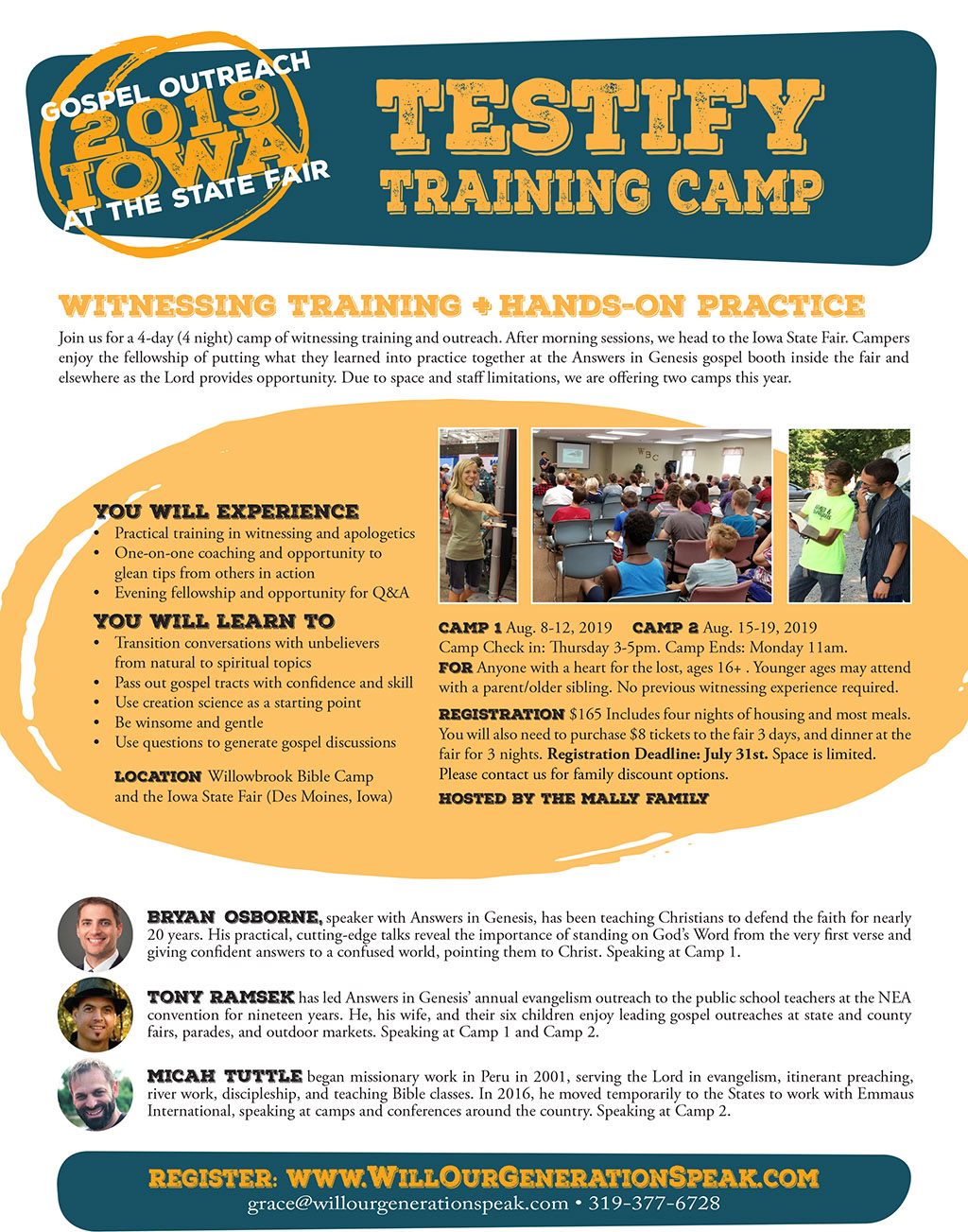 See PDF of flyer.
This video, made after last year's camp, gives a taste of what the camp is like!
Testify Training Camp from Tomorrow's Forefathers, Inc. on Vimeo.
Additionally, this video shows more detail about the booth that Answers in Genesis does at the Iowa State Fair–which is an aspect of what we do at the Testify camp.