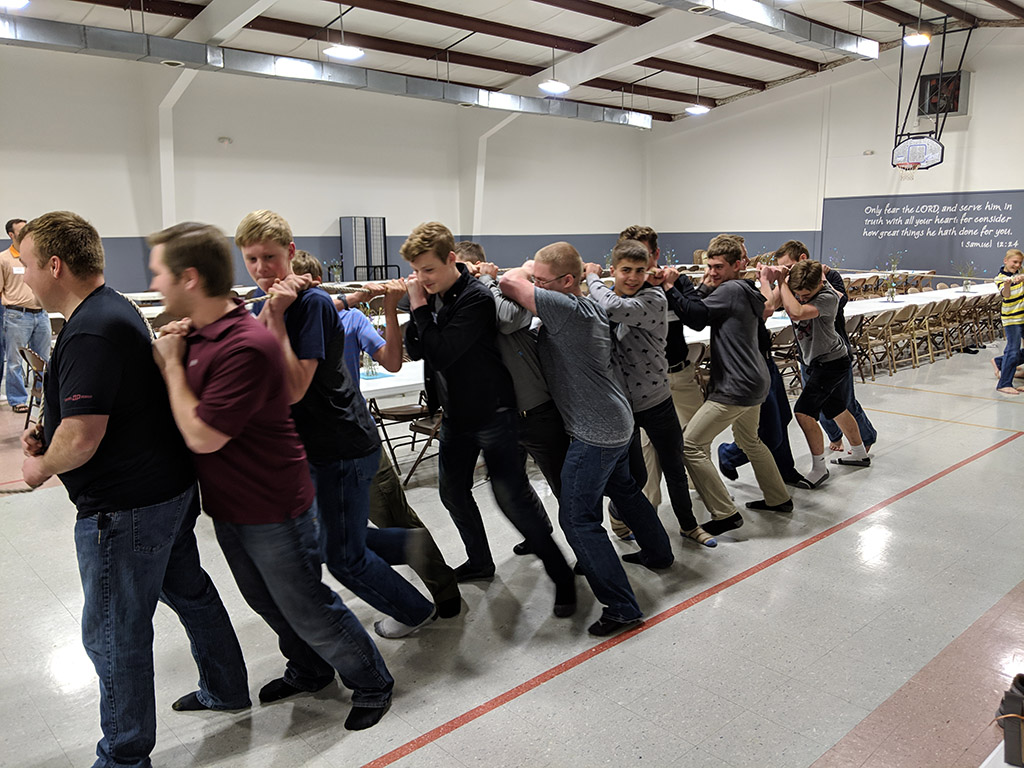 The Stand Conference was an exciting weekend for us. It happened simultaneously with a Bright Lights conference in the Omaha area last April. The Selander family (who hosted the Bright Lights conferences) asked us to do a guys' conference also, so my dad and a team of guys pulled together this conference in response to their request.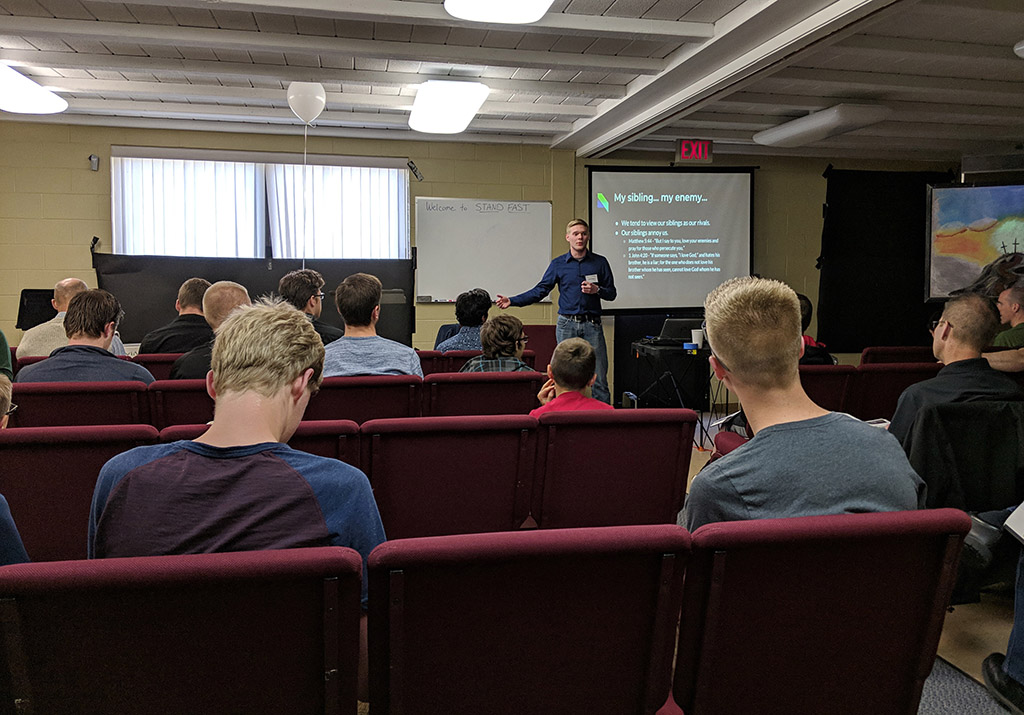 Each session was taught by a different person, so there was a wide variety in speakers' personalities and ages. Here Aaron Biegler is teaching on sibling relationships.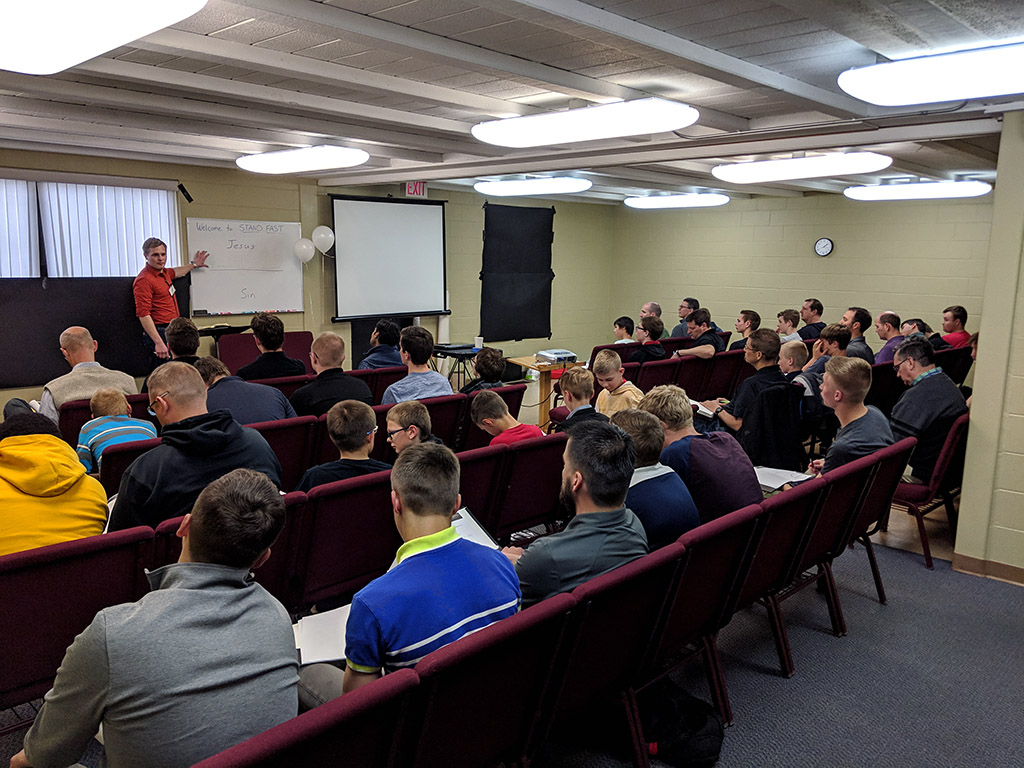 Steven Biegler speaking on victory over temptations and growing in Christ
Other Sessions Included:
Being Christ-Centered and Cross-Centered
Bible Reading and Prayer
Defending the Faith
Being Ministry Minded
Sharing the Gospel Boldly
Treating Girls With Honor
Discipling and Being Discipled
Sprinkled throughout the conference were many creative and energy-consuming activities. I guess they figured that the guys wouldn't be as excited about making bracelets as the girls are.
What a great weekend. So much to praise God for. They were very encouraged and decided to plan another one for Cedar Rapids next month. Here's the information for the next one:
Dates:
July 26-27, 2019
For:
Young men, ages 12-18
(Fathers are encouraged to attend with their boys.)
Schedule:
Friday 6:00pm-9:00pm
Saturday 9:00am-6:00pm
Location:
The Church on Northland
5200 Northland Ave NE
Cedar Rapids, IA 52402
Early Registration Deadline: June 30th
Register here.
Please let us know if you'd like an informational email or flyers to share with friends!
"For now we live if ye stand fast in the Lord." I Thessalonians 3:8