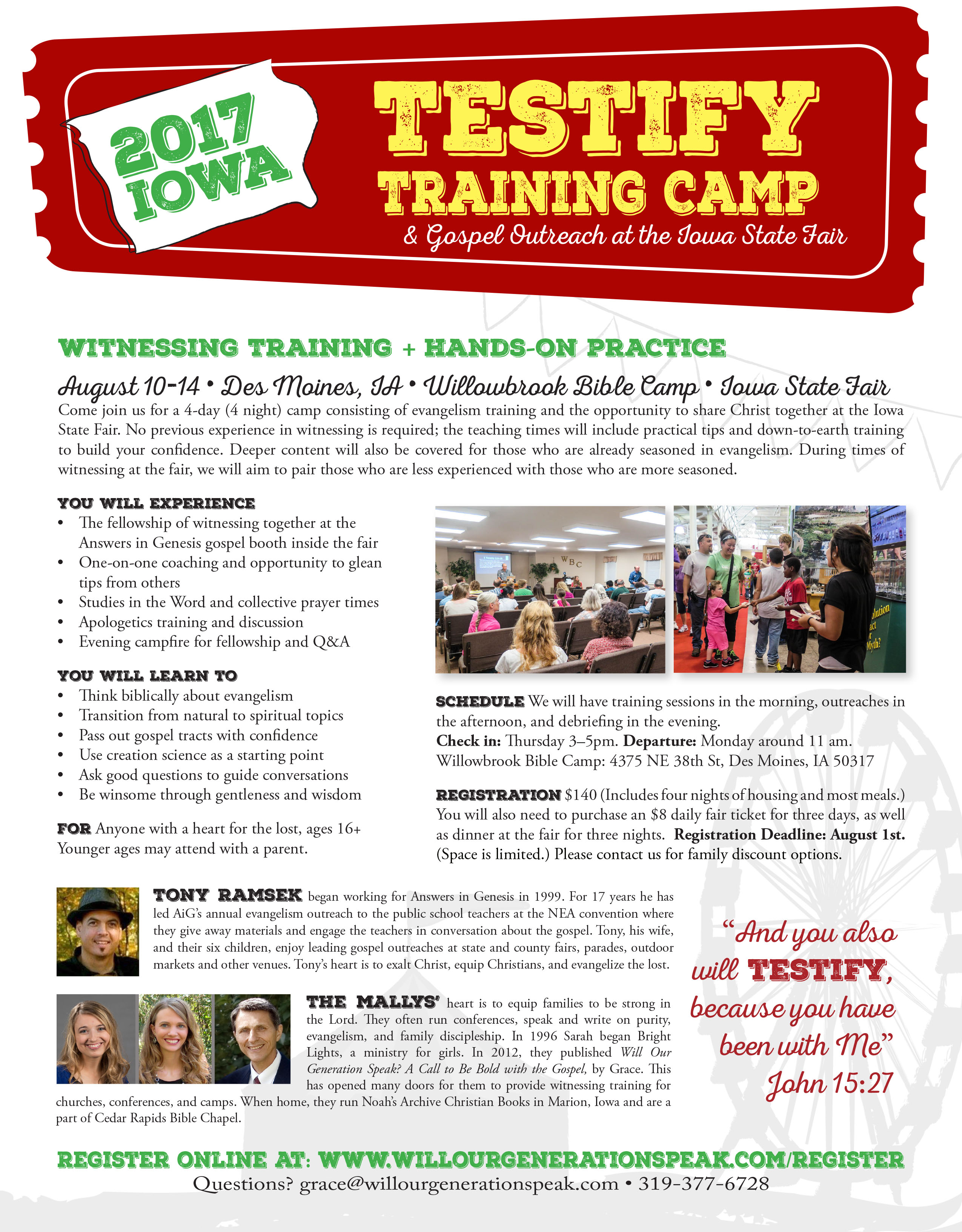 (To see this flyer englarged, click here.)
The deadline to register for the Testify Training Camp at the Iowa State Fair is August 1st, just a few days away. We're excited about the group God is bringing together, and we are looking forward to an exciting time of ministry and fellowship. We saw the Lord work in so many ways last year.
Click here to register. If you have not yet seen the 3 minute promo video we made last year, view that here.
Local Option: For those who live in the Des Moines area and would like to be a part of the camp as a "day camper," you are welcome to do so for no fee. However, if you'd like to join us for any meals at the camp, that will be $6 per meal and we'll need to know which meals you will be joining us for by August 1st. (If you won't know until the last minute, you can bring a sack lunch.) To register as a Day Camper, please email me and let me know if you are planning to come for the whole time or just part, and if you want to eat any meals with us. I will be posting a schedule for the conference early next week.