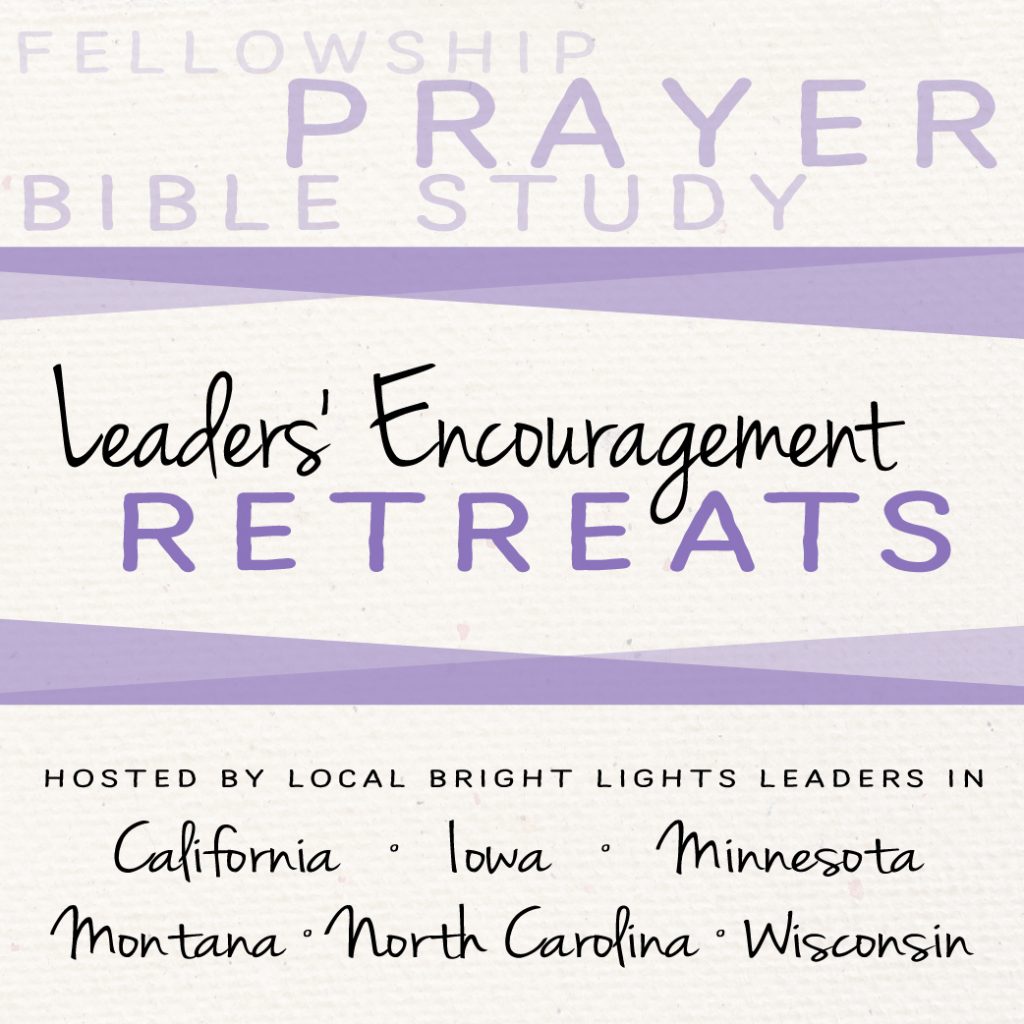 We are very excited that Brights Lights Leaders Encouragement Retreats have been scheduled for six locations this fall and winter! If you are you a Bright Lights leader (past or present), or if you are you considering starting a Bright Lights group, I think you would be blessed and encouraged by the teaching and like-minded fellowship at these retreats.
Each one is hosted by a local Bright Lights leader. Registration is free.
Franklin, North Carolina (October 28-29th)
Hortonville, Wisconsin (September 30-October 1st)
Livingston, Montana (October 7th-8th )
St. Louis Park, Minnesota (November 4-5th)
Sumas, Washington (January 5-7, 2017)
Corona, California (January 20-21, 2017)
Earlier this year, Haley Skrnich (Bright Lights leader in Texas), and Emily Selander, (Bright Lights leader in Iowa), mentioned to us their burden to see Bright Lights leaders be refreshed and re-inspired. They shared their vision of these encouragement retreats and we really liked their ideas. We have increasingly excited as these plans have been coming together!
The retreats will be filled with times of Bible study, prayer, fellowship, sharing ideas, and time to get to know other Bright Lights leaders in your area. Unfortunately we will not be able to present at them, but Sarah recorded a 45 minute message that will be shown at each one.