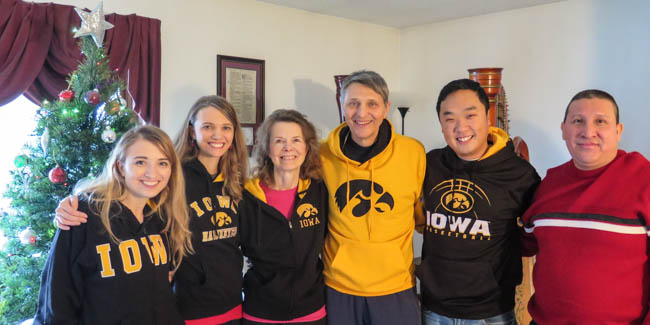 Our good friend Arturo came over for Christmas breakfast and brought us all a gift. Can you guess what it is? Now I own my first Hawkeye item. 🙂
"So do you love the Hawkeyes, Arturo?" someone asked him.
"I love JESUS," Arturo exclaimed.
No question there, Jesus is basically all Arturo talks about.
"Jesus loves us. Soooo much, too much," he said, with a glow on his face.
Anyone who knows Arturo knows you only have to talk to him for about five minutes and he's quoted you about five Scripture passages. Hard to believe he's memorized so much Scripture since Jesus radically transformed his life five years ago. It is no stretch to say he is an example to all of us!