We are so excited by how we saw the Lord working this past weekend!!! We just returned home from a Friday-Sunday trip to the Creation Museum. We had 16 in our group, including friends from Iran, Singapore, Malaysia, and China, as well as several young people from our town.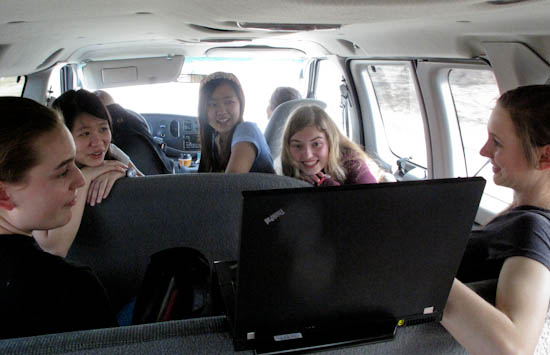 Watching Evolution Vs. God on my laptop in the van on the way there. (They really enjoyed it, as you can see!)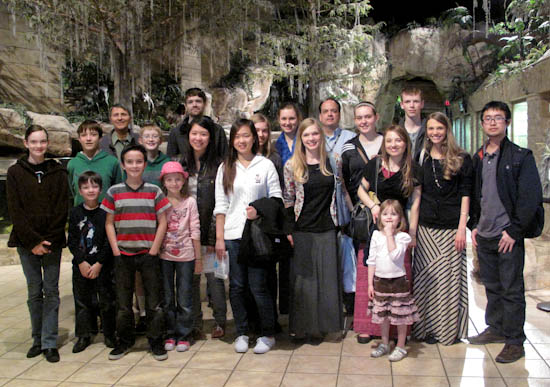 Here's our group along with the Ramsek family who hosted some of us.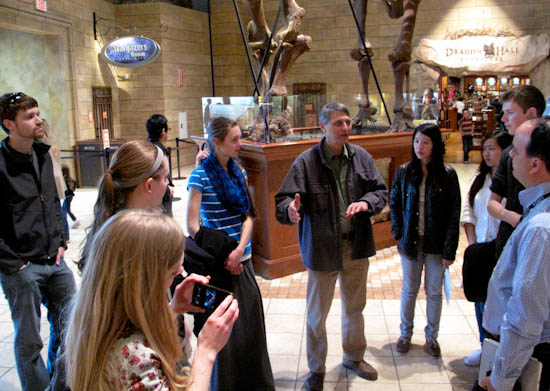 Discussing some of the encouraging conversations of the day.
My dad spent most of his time with a new friend from Iran who came along. They had a wonderful time together. My Dad said it's the longest conversation he has ever had — a three day discussion! They talked for the entire 10 hour drive to Kentucky, all through the museum, and the 10 hours back! One time dad even missed his exit because of the interesting conversational topics they were discussing. [smile]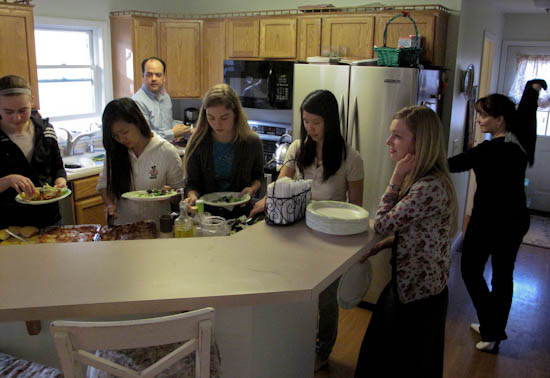 Concluding the day on Saturday with a great lasagna dinner at the Ramsek's home!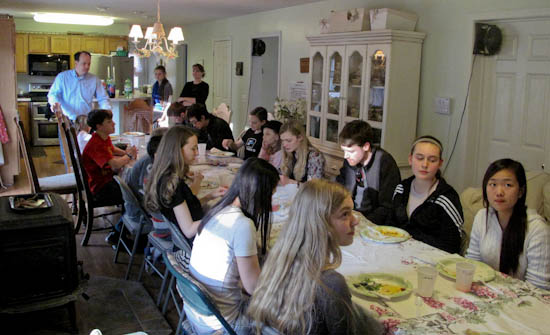 This gave us the opportunity to have a time of sharing as a group — a special conclusion to the day at the museum.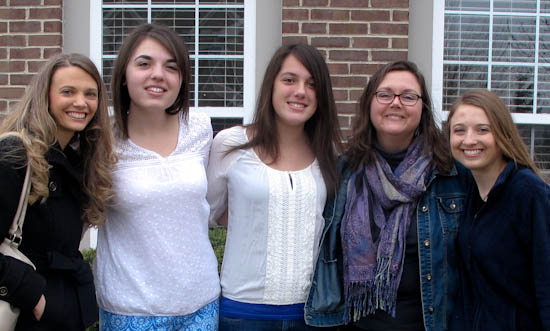 The Dewald family for hosted half of the group of girls.
It was very encouraging to me to see the Lord truly ANSWER PRAYER this weekend. We were very blessed by three families who hosted us: the Dewalds, Ramseks, and Philips. We praise God for how all the logistical details fell into place and for how much our friends enjoyed the trip. Each of the international friends expressed strongly that they were glad they came and want to remain in touch. Our friend from China exclaimed with a bright smile, "This was the best three days of my life!"
We think the 9 hour drive was a blessing in disguise because of all the good van conversations on the way there and back. If you have a weekend you can get away, I recommend that you take some friends to the Creation Museum and see how the Lord works. [smile]
"It is good to give thanks to the Lord And to sing praises to Your name, O Most High; to declare Your lovingkindness in the morning and Your faithfulness by night" (Psalm 92:1)