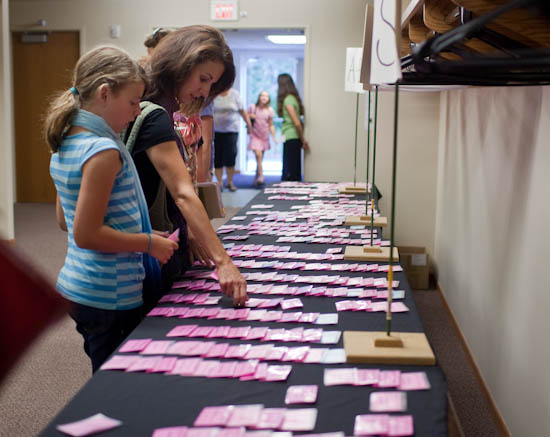 Moms and daughters arriving and picking up their nametags!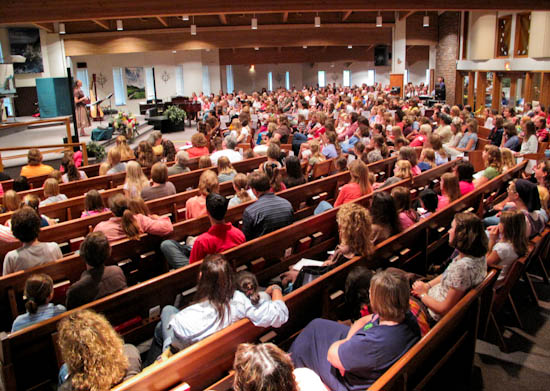 We are definitely aware that prayer is the one main necessary component for a conference to be successful, and we rejoiced at many answers to prayer throughout the two weeks of conferences. One answer to prayer was the attendance the Lord brought. We prayed for a specific number for each conference and those numbers were exceeded each time. Thank you to all of you were joined us in praying for these conferences!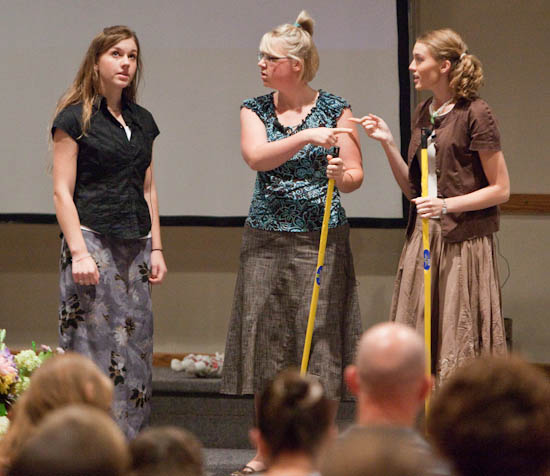 The sisters who could not get along…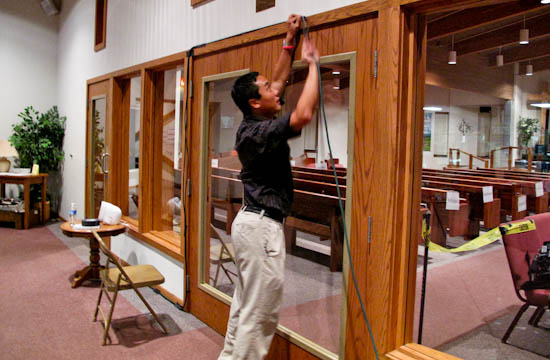 After the first evening, we had some complaints about crying babies so around 11pm Stephen drove to Wisconsin (okay, actually it was only a 30 mintute drive), bought a speaker system, and set it up in the lobby. Things were SO much better the next day. Yea!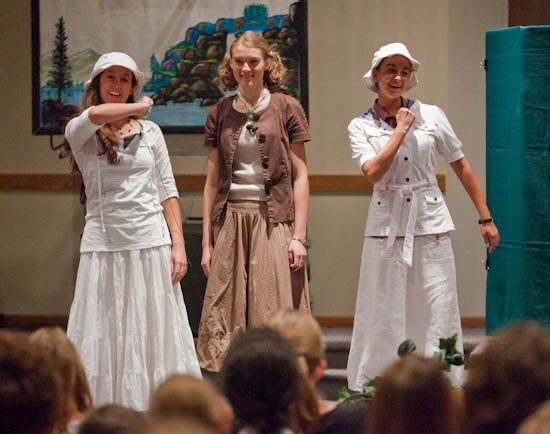 The "Good Conscience Sisters"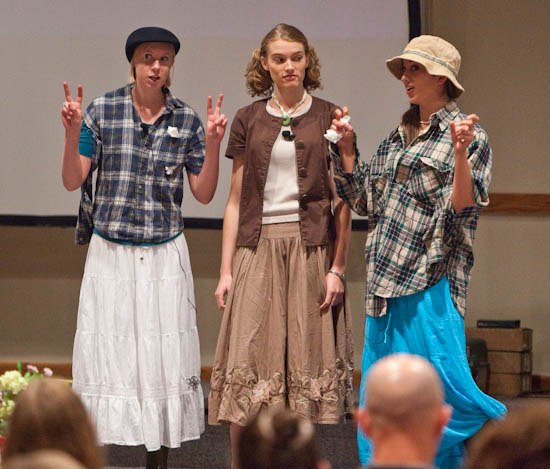 The "Guilty Conscience Sisters"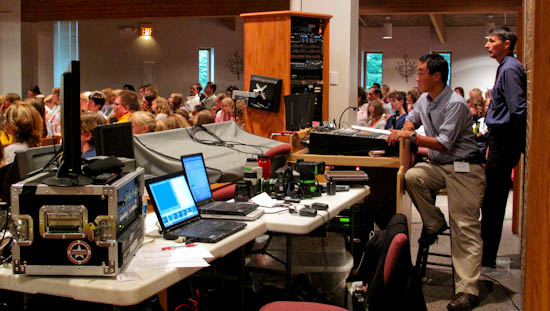 We had some problems with mics making loud and unusual noises the first night. They have never done this before, so we included this issue as a prayer e-mail we sent out. The next day we had little to no problems with the mics. Praise the Lord for how He answers prayer and helps us fix problems in all the dimensions of the conference.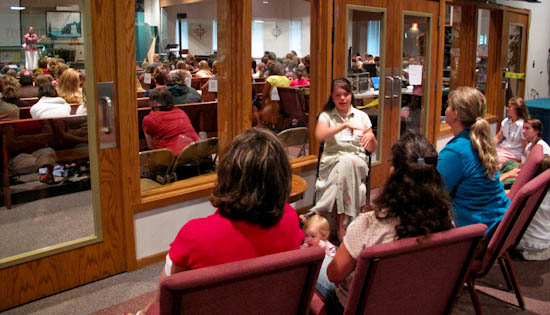 An answer to prayer–Hannah, who joined our team for the first time at this conference, knew sign language and was able to fill a need perfectly by helping with the interpreting at the conference.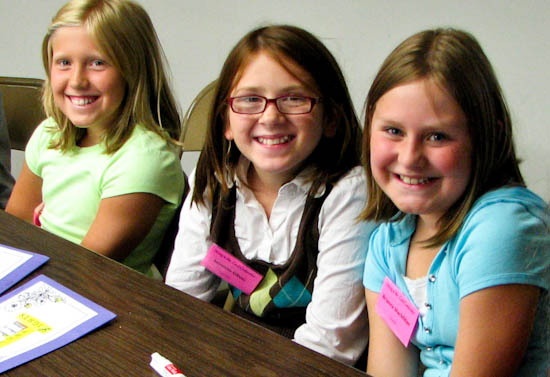 Enjoying small group times!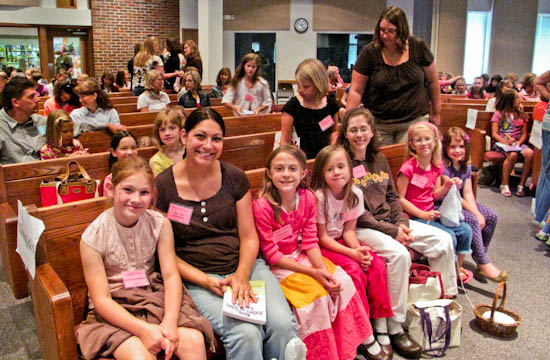 Moms and daughters, ready for the next session to begin…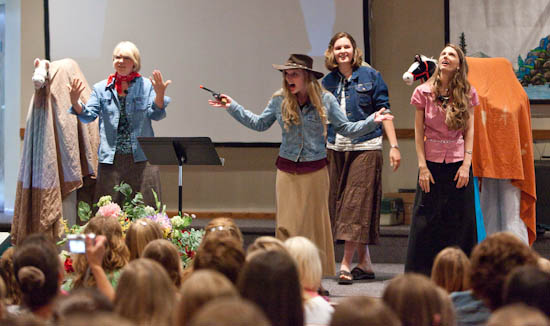 The horse race is beginning in 5 minutes!!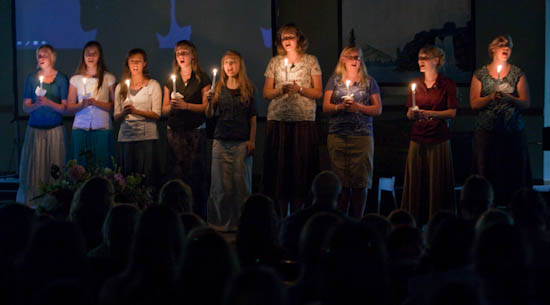 "Let it shine till Jesus Comes. I'm gonna let it shine…."
More pictures coming soon! In the meantime, if you'd like to see a report from the conferences on Emily Schuurman's blog, click here.
Or to see a fun collection of photos from Chelsy Bontrager's camera, see her blog here.
"Do all things without complaining and disputing, that you may become blameless and harmless, children of God without fault in the midst of a crooked and perverse generation, among whom you shine as lights in the world, holding fast the word of life…" Philippians 2:14-15