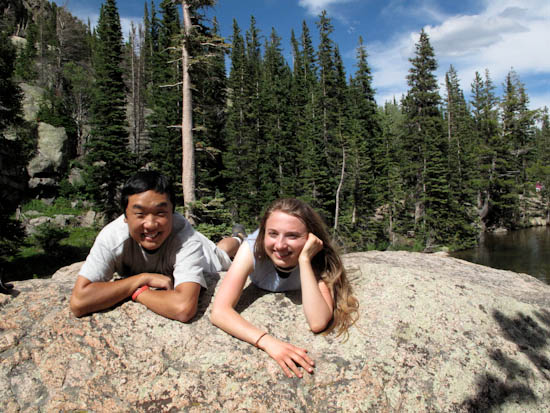 Last week our family attended a wedding in Colorado and spent a few days camping while we were there. It was a very refreshing time.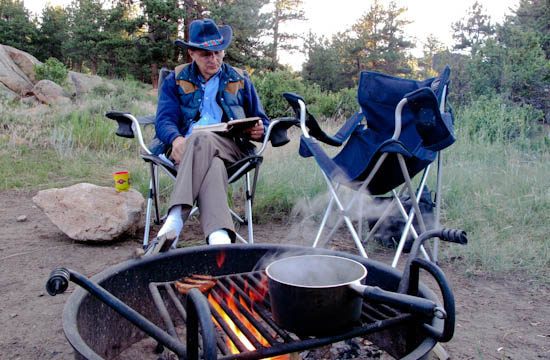 Early morning devotional time in the mountains…Life doesn't get much better than this does it, Dad?! (Notice Dad still found a way to make his morning toast slightly burnt just the way he likes it…)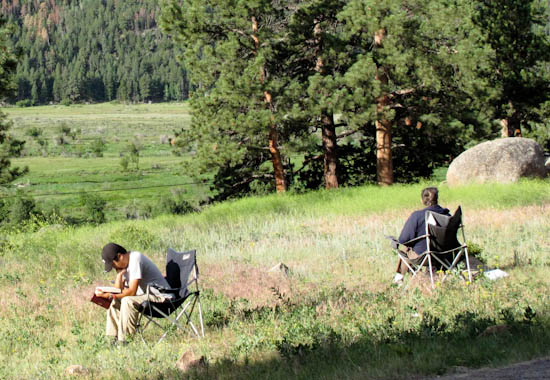 A definite highlight was the individual time we had with the Lord and our Bibles in the crisp, quiet mountain air! We also enjoyed the chance to spend time in some books we had been wanting to read…
Dad: The Ultimate Proof of Creation (Jason Lisle)
Sarah: After the Flood Historian Bill Cooper shares fascinating information about how earliest Europeans recorded their descent from Noah through Japheth and knew all about the Flood!
Stephen: Going For the Gold (Joe Wall) About the Judgment Seat of Christ and living our lives in light of it.
Myself: A Shepherd Looks at Psalm 23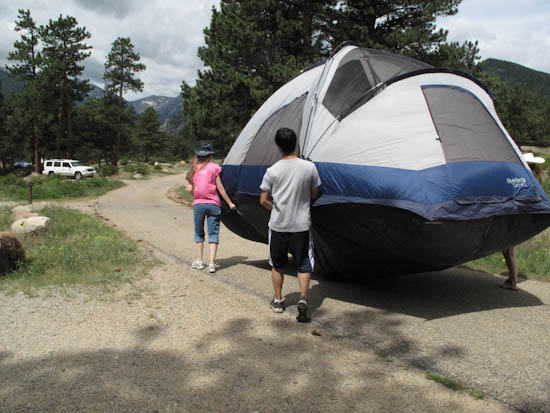 Because of a misunderstanding, we had to move our tent to a different spot for night #2. Some members in the family decided we should just carry the tent so we didn't have to take it down. It made a pretty unusual sight in the campground…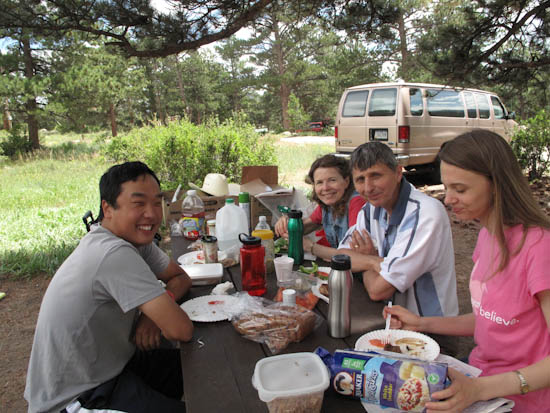 By the time we moved campsites, ate lunch, cleaned up, etc. it was already late in the afternoon when we began our hike.
It took about 15 minutes to drive to where the trail began. Upon arriving, Mom asked, "Did anyone zip up the tent windows?" No one had. Mom, who doesn't even like camping, began to imagine what it would be like to sleep in wet sleeping bags. So we all piled back into the van and drove back to our campsite.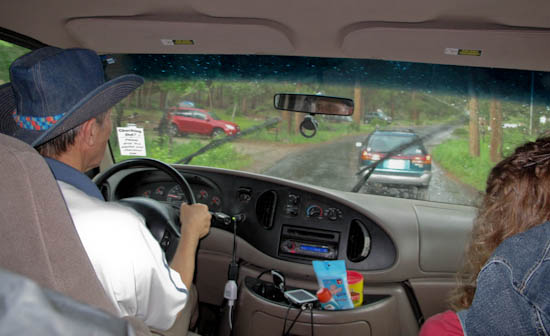 On the way there, it began to rain and hail but thankfully we got the tent zipped up before anything got too wet.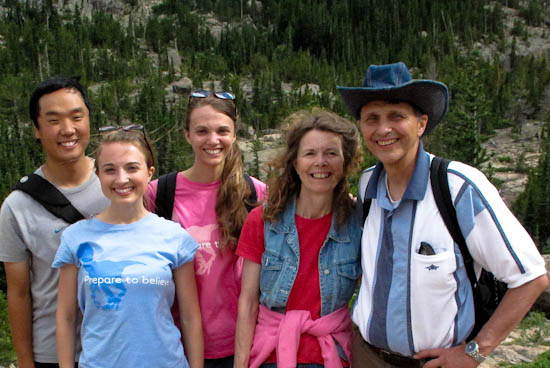 Finally we began our hike!
It was so beautiful and we were all really enjoying ourselves….
…Until, right at the top, it became very windy, rainy, and cold. We were wondering if it would continue to be rainy and cold for the 3.5 miles back to the van…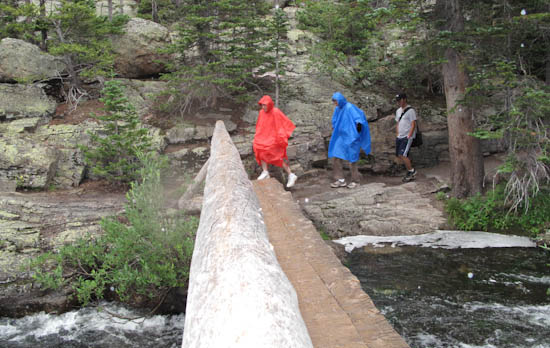 …But laughing at Mom and Dad in their funny rain gear made us forget how cold we were.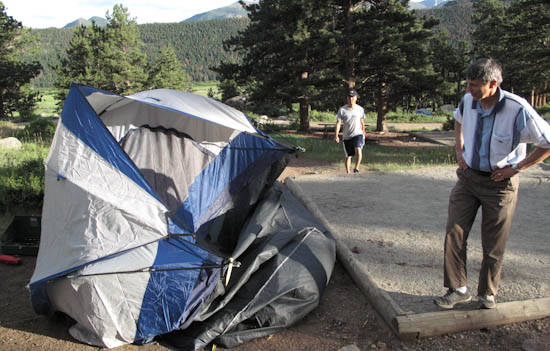 When we finally arrived back at our campsite, wet and tired, we found that our tent had turned completely on its side in the rain. (Hmm…maybe camping would be easier without a tent at all?!)
All in all, we had a wonderful time camping. The good family times around the fire were another highlight. We feel so blessed. Even my mom, who doesn't like camping, said she would do it again! Wow!
"Before the mountains were brought forth, or ever thou hadst formed the earth and the world, even from everlasting to everlasting, thou art God." Psalm 90:2