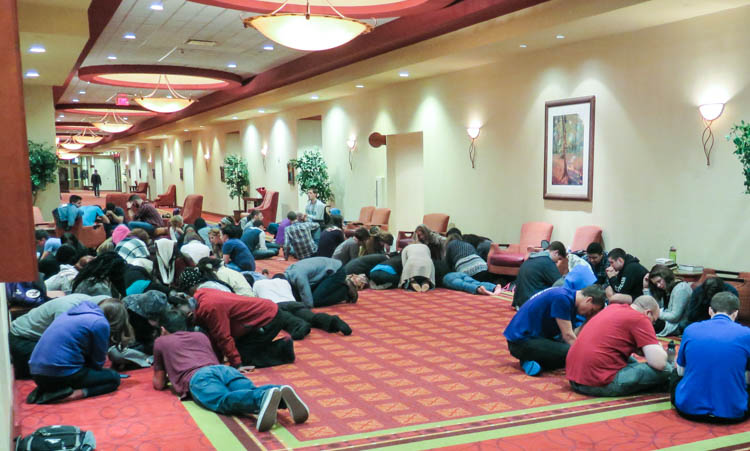 Over the turn of the New Year, I was blessed to be surrounded by about 70+ youth, praying in a hotel hallway, asking God to bless missions around the world in 2016. We split into several groups and divided the world into sections so we could "cover it all." I think many would report that an hour was only long enough to "get started" … but at least it was a start!
Why pray together with our brothers and sisters in Christ?
– It's the pattern modeled for us by the apostles / early church
– We get to know each other's hearts
– We grow in love for each other as we "wrestle together" asking the Lord to work
– We're strengthened by each other's faith
– We learn from each other
– We are reminded of more things to pray for than we'd think of on our own
The reason we were in a hotel was because we were all attending a conference together called the "Believers Bible Conference." There were about 500 in attendance. About a third of those in attendance were young adults.

Nate Bramsen and Brady Collier led sessions with the young people at 9pm after the normal conference sessions were over. These times were fantastic.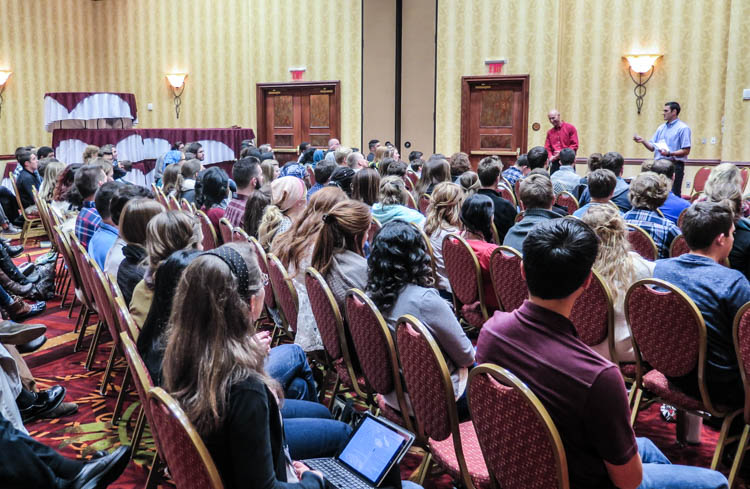 I snapped this picture during the Q and A time the final evening. Questions answered were mostly on courtship/dating, pornography, evangelism, and decision-making. Nate and Brady both have a way of powerfully articulating what it means to be a sold-out follower of Jesus… not asking "where is the line?" or "is this okay?" but rather running as far from "the line of sin" as possible, for the glory of God. Victory is found when we daily experience the "explosive power of a new affection" which transforms every area of our lives.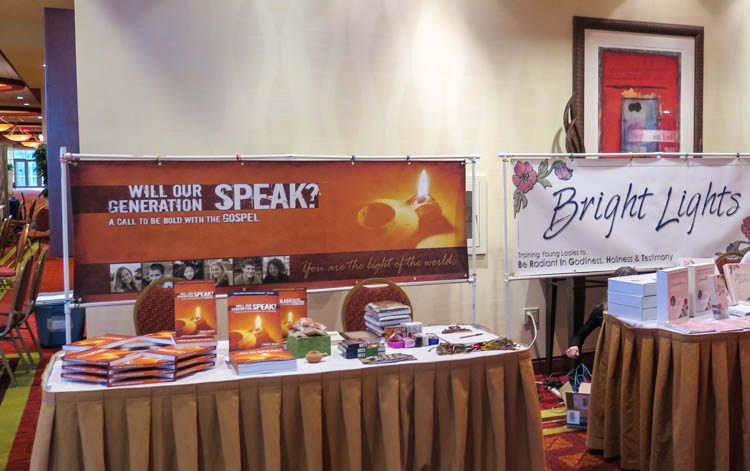 If you look closely, you can see that little clay oil lamps are now part of my "Will Our Generation Speak?" table display. I was blessed as I explained to people over and over a few analogies between us and oil lamps. The lamps are a continual reminder that if we want to burn brightly, we need to make our relationship with Christ first priority–going to Him daily to be refueled. 🙂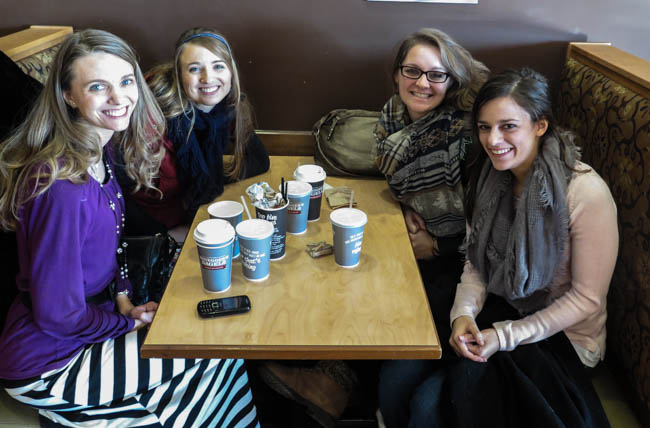 Heidi and Haley rode with Sarah and me to and from the conference. Our fellowship in the car was enriching and basically non-stop. 🙂 Thank you, Haley and Heidi, for your vibrant walk with the Lord and the refreshment you are to us!