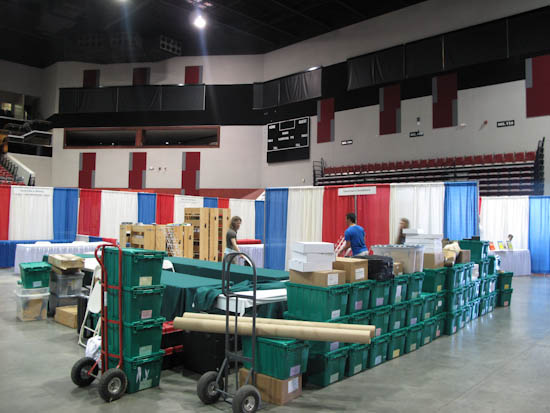 Well … it's that time of year again! We are actually only doing three home school conferences this year. This week we are doing two conferences in Oklahoma and one next week in Texas. Thanks to Stephen's ingenious idea of using labeled green bins, we are staying much more organized. [smile]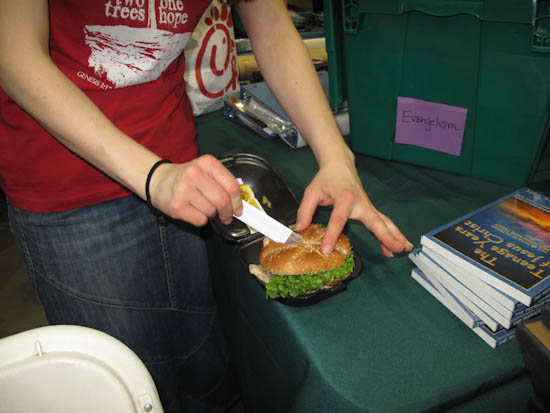 Multi-functioning box cutter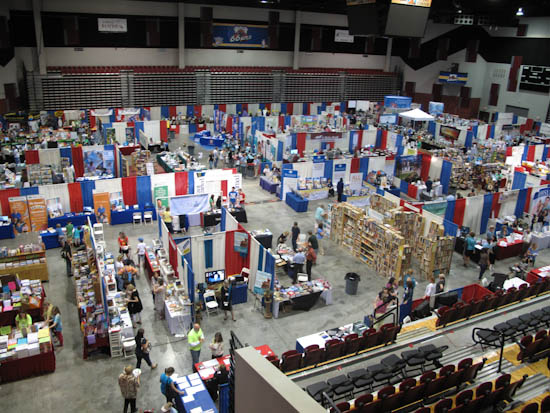 The conference in Tulsa was Tuesday and Wednesday and it went well! Lots of significant conversations with people.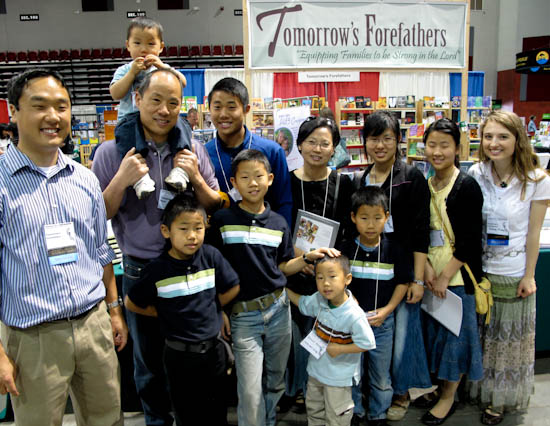 We ran into our friends, the Kwon family. We first met them at a Bright Lights conference in Omaha. Since that time, Nawon, their oldest daughter (20 yrs old) has run two Purity Conferences in Korea! The Lord has given her a heart for girls in Korea and it's so exciting to see how He has blessed her initiative!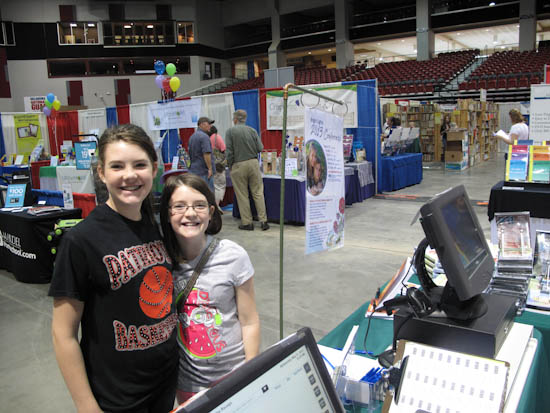 Avery and Abby, two girls I met at the conference yesterday, are excited about doing more witnessing! They are such a great age to be sharing the gospel with people – I was so glad to see that Lord was putting that desire in their heart.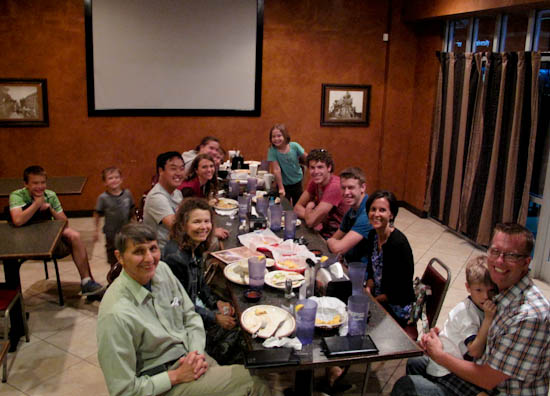 Last night we had a nice relaxing time eating dinner with the Wilsons (aka Family Man Ministries…) At our kids end of the table we were discussing things like, "So what was the most common question you got asked at your booth?", life on the road, the adventures of breaking down with vehicle trouble, brainstorming a few future ministry ideas, etc.
Today we set up again in Oklahoma City and the conference here starts tomorrow. Please pray that there would be fruitful ministry with families here.
"Let love be without hypocrisy. Abhor what is evil; cling to what is good. Be devoted to one another in brotherly love; give preference to one another in honor; not lagging behind in diligence, fervent in spirit, serving the Lord; rejoicing in hope, persevering in tribulation, devoted to prayer, contributing to the needs of the saints, practicing hospitality." Romans 12:9-13