We had a great time in Texas. Here are a few highlights.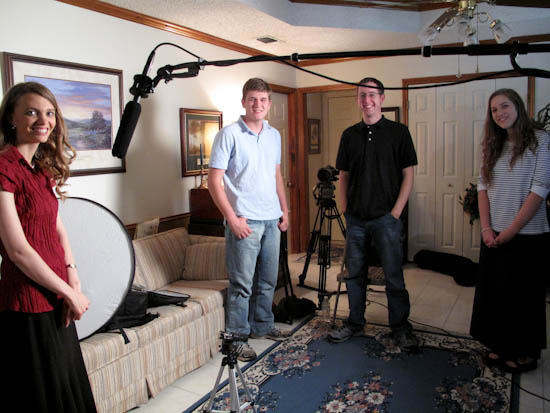 We were blessed to be able to have a little part in a documentary that is being made for girls ages 11-16 on guarding your heart. I really enjoyed getting to know Maddie Crawford (right), who is heading up the project. John Clay Burnnet (center), the cinematographer who filmed Captivated is working with her, and her brother Jonathan (left) is helping. I am excited about their project!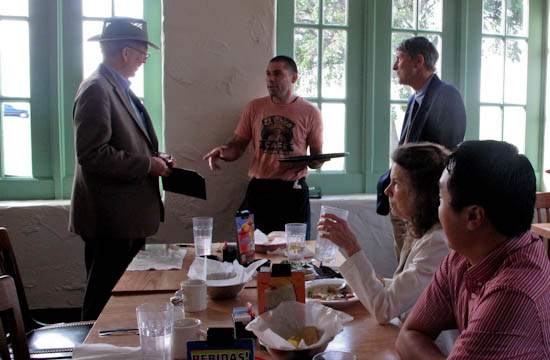 We had a few free days in TX that we spent with the Martins. Here Dr. Martin is witnessing to the waiter at a restaurant. I love gleaning from the Martin's wisdom and non-stop ministry lifestyle. Some of the highlights of our time with them for me were hearing their little miracle stories of God's protection/provision, brainstorming about some future conference ideas, and listening to Mr. Martin read 2 Thessalonians and expound on it after meals.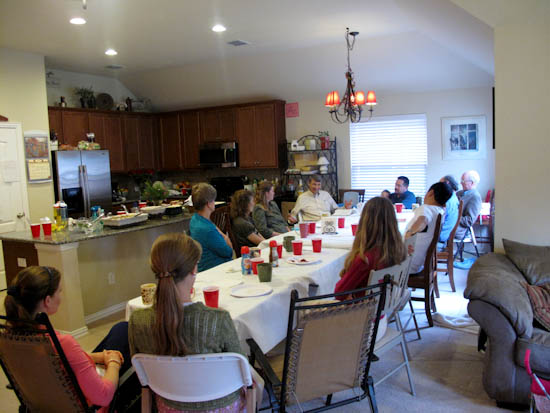 We enjoyed a big meal at Lalo and Dara Gunther's house. Lalo works for ICR and has been especially focusing his energies into expanding Your Origins Matter. After dinner, Lalo asked my dad to share a devotional. My dad shared from a study he's been doing recently on boldness. He shared 26 major sources of boldness that God gives to His children. For example, Proverbs 28:1 says, "the righteous are bold as a lion." Our righteousness (being cleansed in Christ and having a good conscience with men) is one of the sources that gives us lion-like boldness.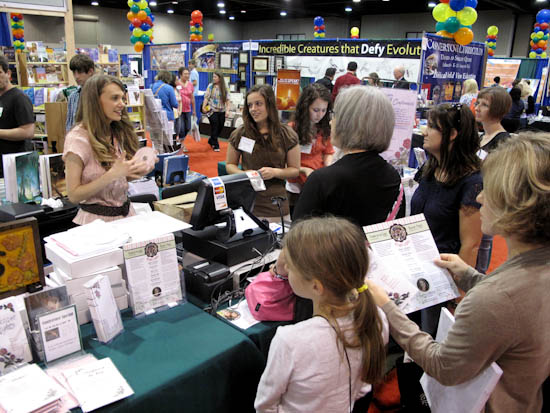 Our friends Haley and Natalie were a huge help to us at the booth at the Arlington book fair – one of the larger school conferences in the country.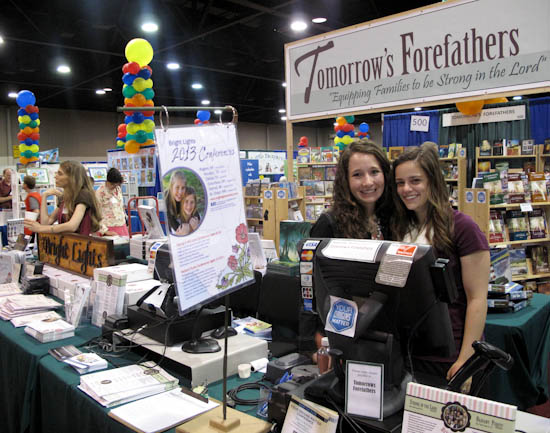 Natalie and Haley, along with our friend Megan, lead a Bright Lights group in TX of about 70 girls, and we really appreciate all they're doing to host our upcoming Bright Lights Conferences in the Dallas area this July!