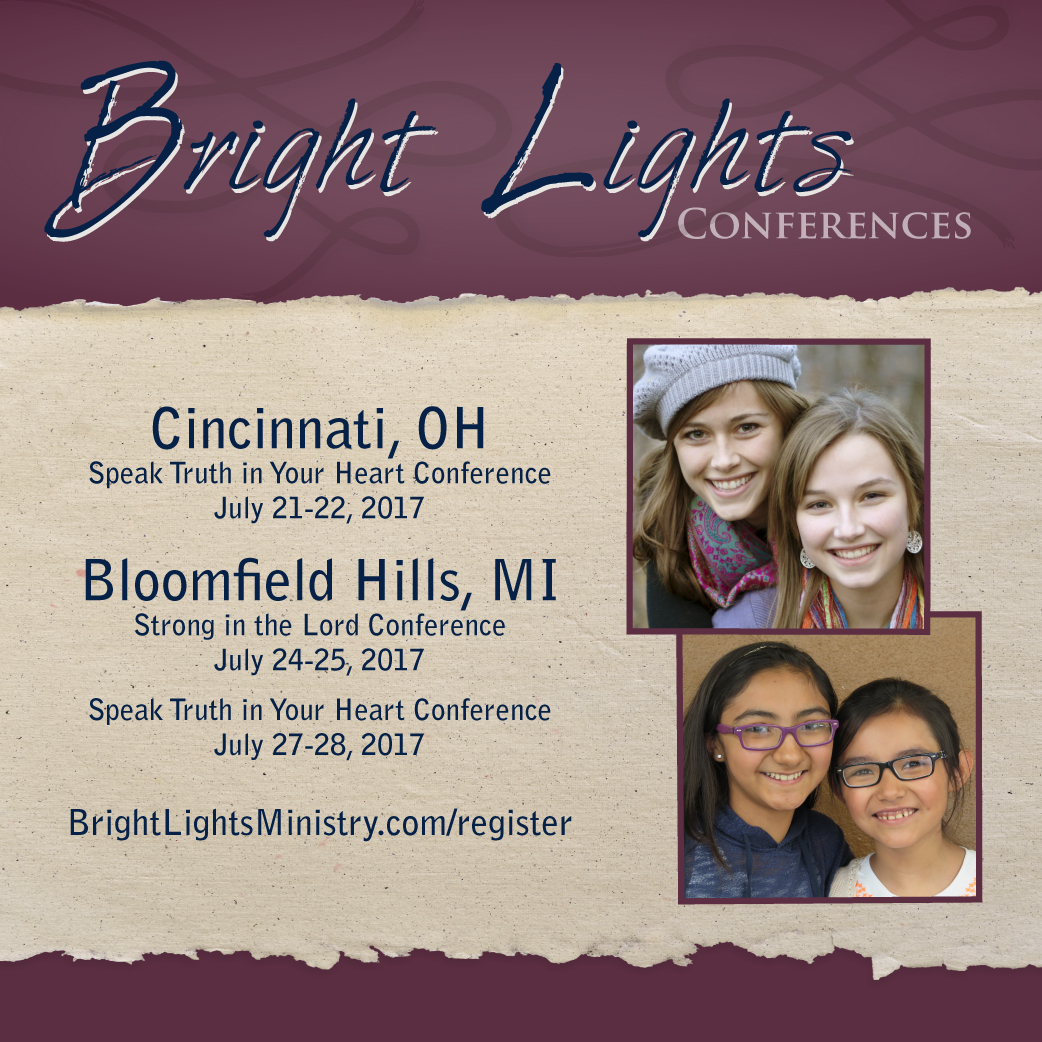 We're excited to announce that we'll be running Bright Lights conferences in Bloomfield Hills, Michigan, and Cincinnati, Ohio this July. This is our image designed for sharing on social media. We also have an email with more information about the conferences for spreading the word. Please email us and request this informational email if you'd like it. Or if you'd prefer paper flyers, we'd be happy to mail some to you!
Register online here.
Read reports about recent "Speak Truth in Your Heart" Conferences here.