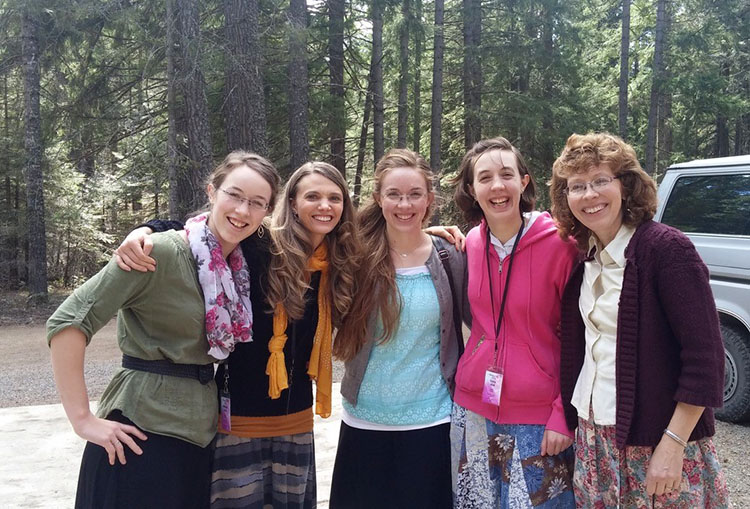 Last weekend Sarah flew to Washington state to speak for a girls' weekend camp. I wasn't there, but thanks to Melodie Kirk (on Sarah's right), I still have pictures to post to share about the special weekend.
Since I wasn't there to kill the spiders in her cabin like she usually has me do, she had to kill all 5 of them herself. But she said they stood still and let her kill them, so she was grateful for their compliance.
We're grateful for Kimbrlee, the 18-year-old Bright Lights leader who hosted the camp. Sarah said she did a wonderful job, and it sounds like the Lord really blessed … even more than anyone expected!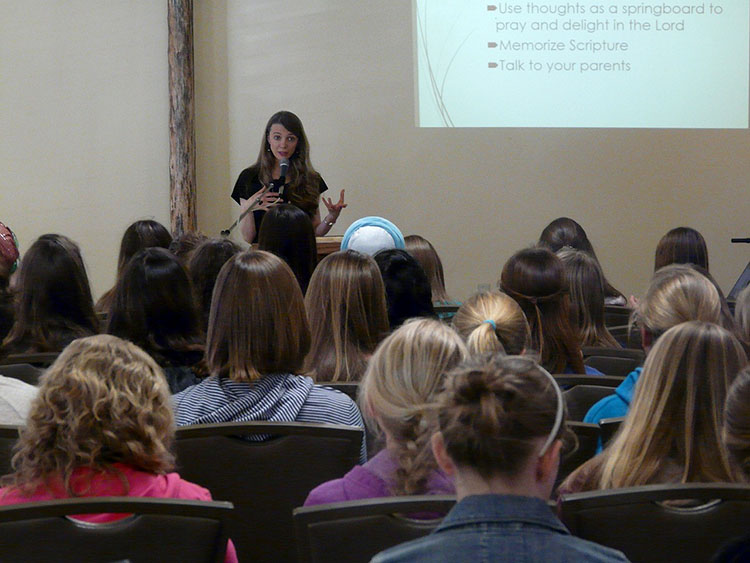 The theme was "Speaking the Truth In Your Heart." Here were the topics Sarah covered over the weekend:
Let the Word of Christ Dwell in You Richly
Learn to discern lies of the world that are not consistent with Scripture, to delight in God's Word, and to build every area of your life upon it!

Speaking Truth about God
Choose to reject the lies which girls often believe about God and to trust in Him fully. Grow deeper in your personal walk with Jesus Christ by getting to know His character.

Speaking Truth about Self
Take your eyes off yourself and put them on Jesus! Understanding who we are in Christ is the key to security and joy.

Speaking Truth about Emotions
Learn the dangers we as girls face in the area of emotions, and how to use your emotions to glorify the Lord.

Speaking Truth about Sin
Understand that the answers to dealing with guilt, regrets, and temptations are found in God's Word. Only in Jesus will we find forgiveness, and gain power over sin and strength to walk in victory!

Speaking Truth about Purity
Choose to honor the Lord in your relationships with young men, to wait for God's best in marriage, to walk by faith, and to use your single years for Christ.

Speaking Truth about Witnessing
Overcome common excuses and fears, and gain practical ideas about how to be a bold witness for Christ!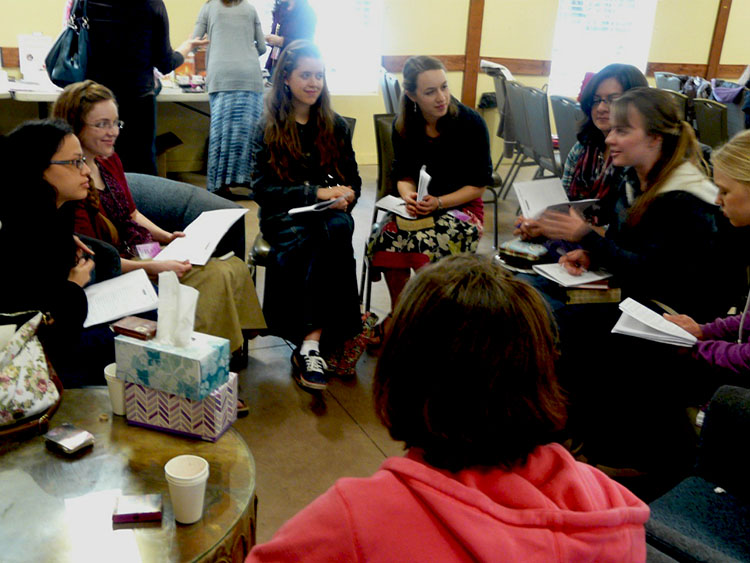 There were four small group discussion that met four times.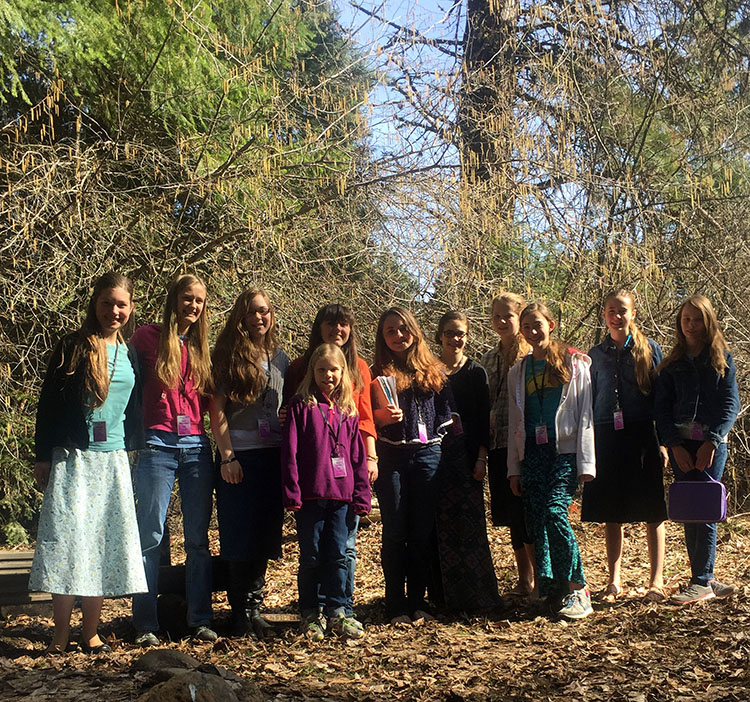 There was also some free time for hiking, Frisbee, games, mother/daughter time, etc.
Today Sarah received an e-mail from a camp attendee with these words: "… We had a wonderful seven hour discussion on the drive home. 🙂 [My sister] and I were just talking today and saying how what Jesus did there is indescribable in a way… partly because we're still processing everything, but it was just so good. We were trying to figure out how to describe it to people who asked us about it. We decided that one way we could say it was getting plunged into Truth, and soaking all weekend. :)"
Of course, that wasn't Sarah–that was the WORD OF GOD bringing comfort and encouragement to their lives. Praise God for the Truth that sets us free!
If you are interested in hosting a "Speaking Truth in Your Heart" camp or weekend in your area, contact us for more information.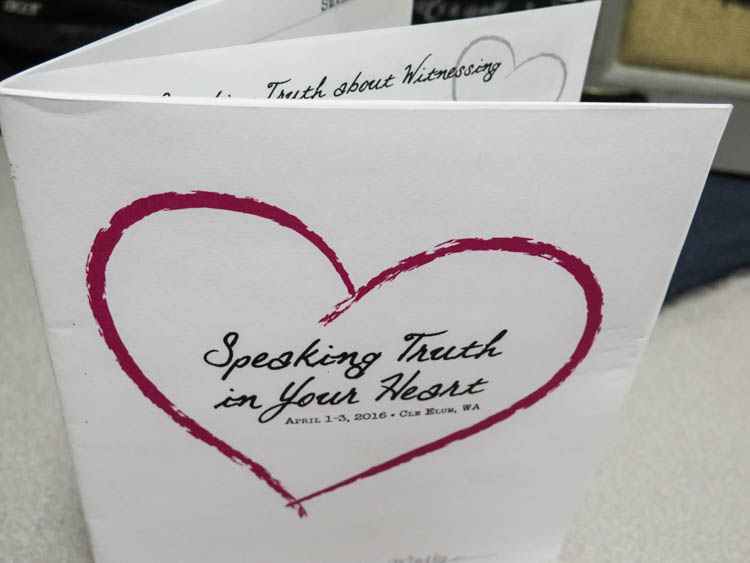 Nickie put together a 31-page booklet that includes an outline of Sarah's sessions.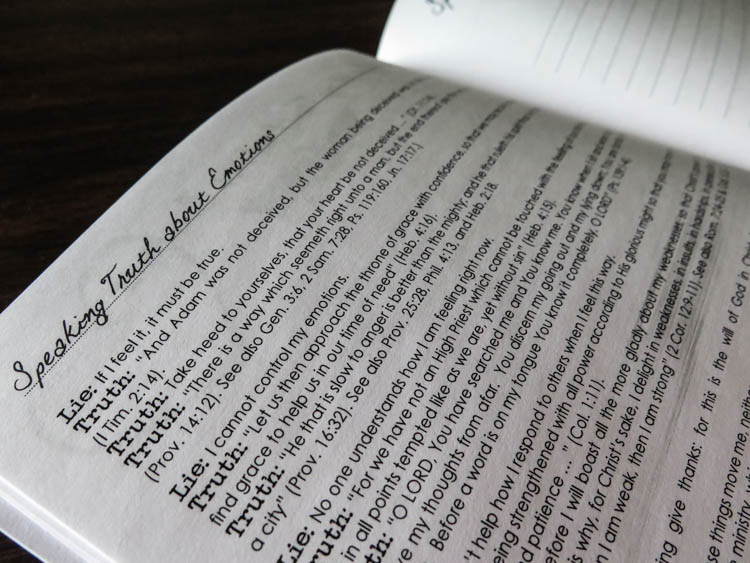 It includes the content of her Power Points (common lies girls believe, and Scriptures which refute them) as well as extra little Biblical studies.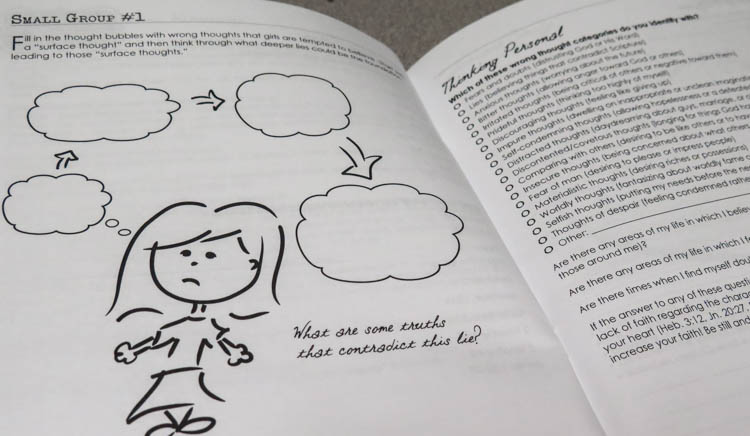 Lies have consequences! Often when we get to the root of our struggle, we see that we are telling ourselves something that is not true about God's character. That's what this little activity Nickie created is about. (She actually created it and some others like it for Sarah's latest book-in-process on this subject. This is just a little preview. 🙂 )