We have been blessed to have four young ladies from out of state join our team here for 10 weeks as "Bright Lights Interns." It's been fun to get to know each of them, and I've already been blessed by their friendship.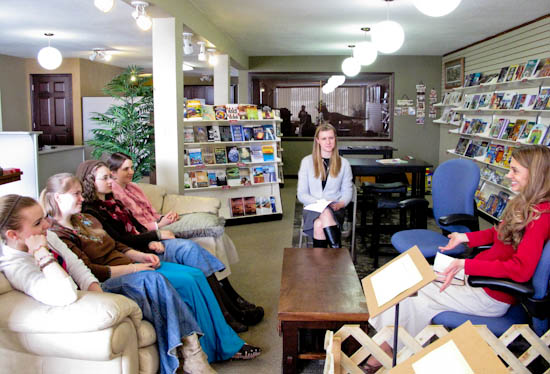 Sarah and Rachel doing some "internship orientation" with Kelsey, Emily, Bailey, and Kristen. 🙂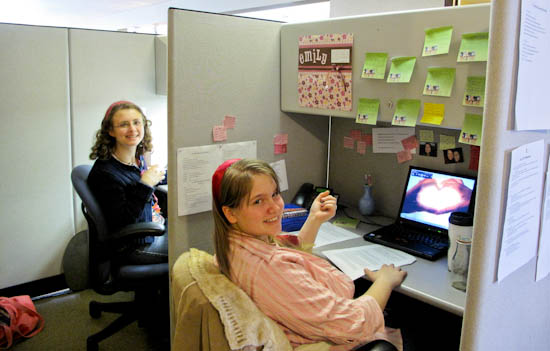 Bailey and Emily
Some of the projects they've been working on in the afternoons this week have included writing and recording testimonies for the Bright Lights Set 7 CD, planning the lesson and activity for the next Bright Lights meeting, working on sending a mailing out regarding upcoming conferences, shrink-wrapping and labeling, proofreading new resources, packing orders, and other misc. things.
The mornings are spent in personal study time, training videos, reading assignments, memorizing Colossians, and other things like that.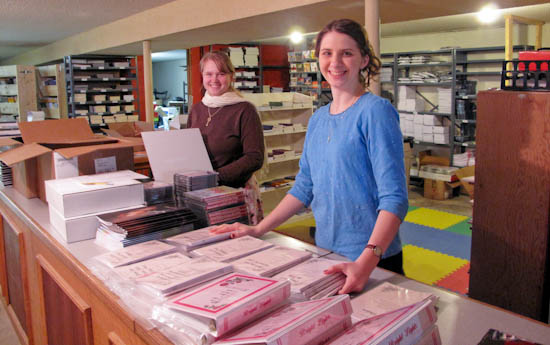 Emily and Kristen packing orders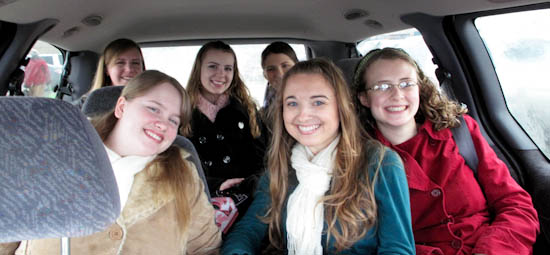 Saturday we took off to head to the mall to do some witnessing. It was an exciting afternoon and we were very encouraged by some of the "Divine Encounters" the Lord arranged.