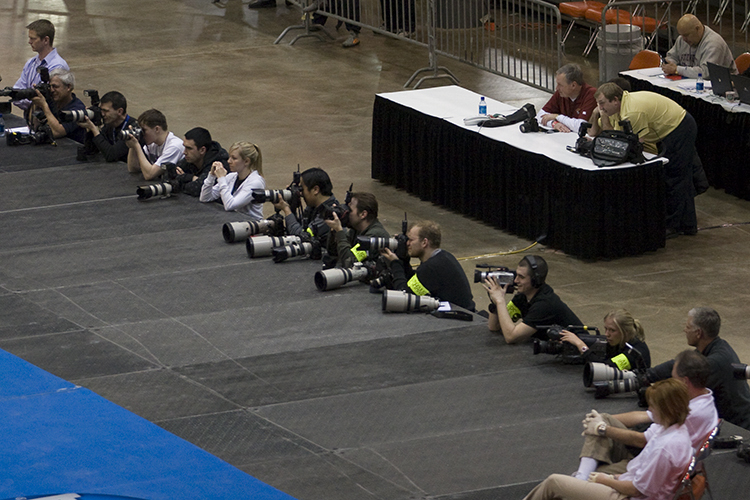 (Photo courtesy of Caleb Williams)
Can you tell which one is Stephen? He's the 7th person down. Stephen continues to get frequent jobs from our local newspaper and other online wire services. This picture was taken about a month ago.

Yesterday, Stephen received a call from the New York Times asking him to cover the "illegal alien arrests" in Postville, Iowa. He's there at this moment and from what we hear, he's having a pretty interesting time.